Dog-Friendly Beverly Hills: Activities, Hotels & Restaurants
In Los Angeles, Beverly Hills is one of the most dog-friendly places for all pet lovers. This city is famous mainly for its glamor, luxury hotels, architecture, and obviously for Hollywood Hills. However, if you are a pet lover and plan to visit Beverly Hills, read this article first. We've got you covered in every detail about Beverly Hills that one pet owner should know about.
As avid travelers, Sara and I often visit different places with Jack, and we try to share the best things we experience from those destinations. During our last trip in November, Sara and I had been to Beverly Hills, and we found many things to do that one dog parent can enjoy. We are sharing those experiences and details below in this article.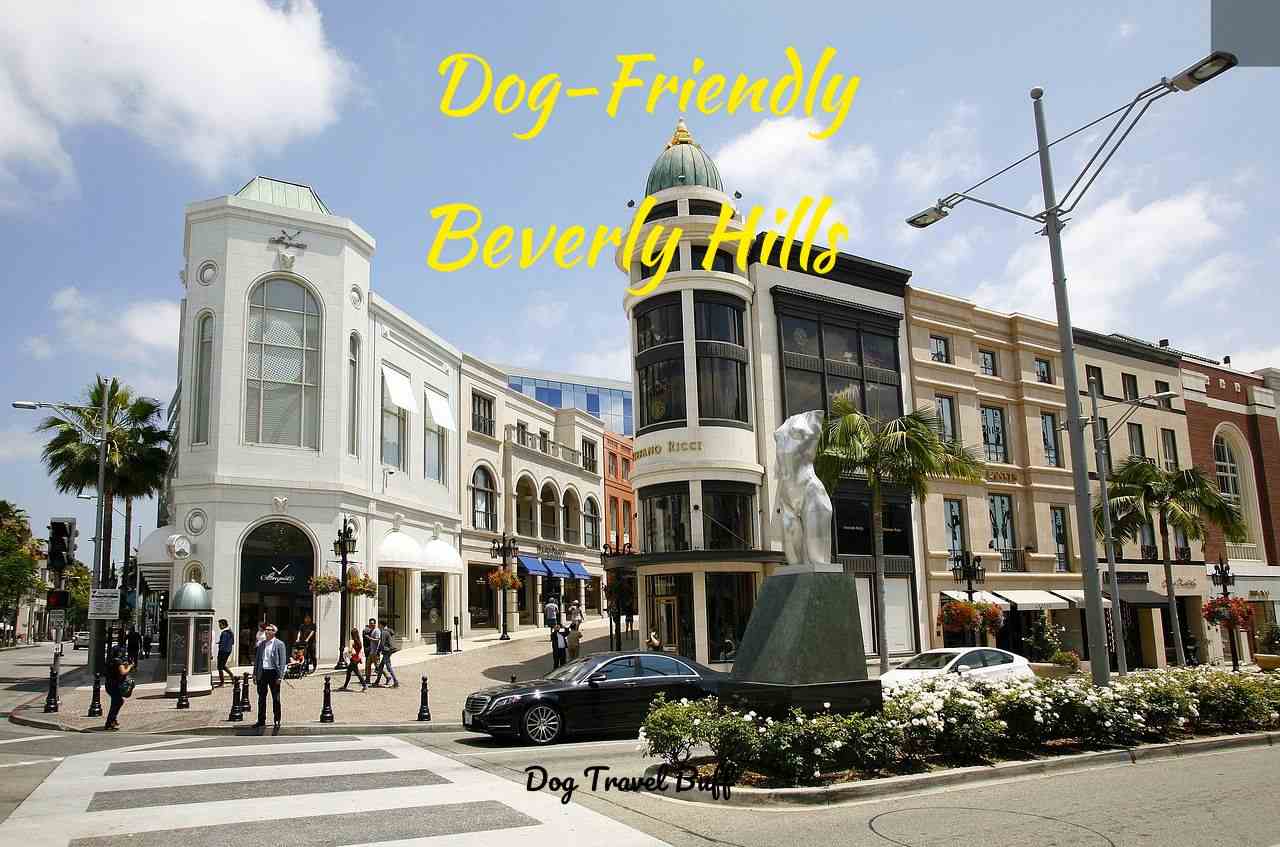 This post may contain affiliate links. If you buy something through one of those links, you won't pay any extra penny, but I'll get a small commission that encourages me to deliver more helpful content for you.   
Table of Contents
Things to do in dog-friendly Beverly Hills
1. Visit Local Parks
Beverly Hills dog parks are heaven for all pet lovers. Most of the people here come to visit its beautiful parks. Among those parks, the most attractive park in Beverly Hills is Roxbury Park. We loved this park for its water fountains and shaded rest places. It also boasts some exciting games and water bodies meant explicitly for dogs.
Apart from this, if you're looking for dog-friendly hiking trails nearby Beverly Hills, you can visit Franklin Canyon Park, one of our favorite dog-friendly places in Beverly Hills, for its dog-friendly hiking trails, games, and other pet activities.
These trails are for beginner hikers so you can take your pal with you while hiking here. This park offers fishing, boating, trails, and places for strolling with your four-legged pal. In Franklin Park, you will see exhibitions showcasing its history too. So if you plan to visit Beverly Hills, take advantage of these two parks.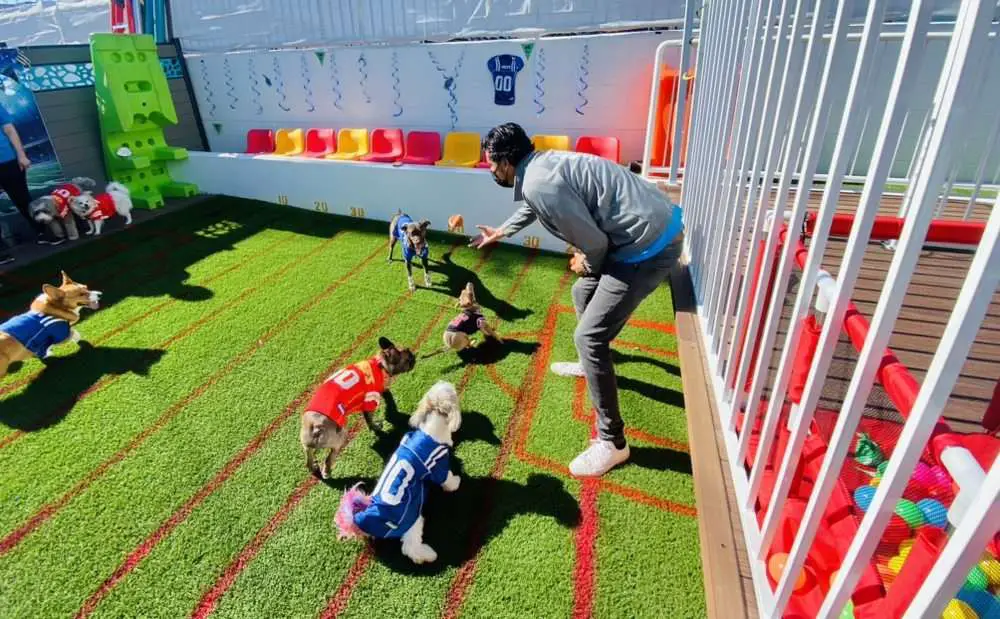 2. Rodeo Drive Shopping
If you want to know about Beverly Hills' culture, visit Rodeo Drive. Here you will also see a glimpse of local arts, crafts, and boutiques. If you want to buy souvenirs for your close ones, then Rodeo Drive is the best shopping hub for you. Here almost every shop allows dogs. So you do not have to worry about your pal. While shopping, your dog can roam with you too.
3. Pet-Friendly Food Joints:
Pet-friendly Beverly Hills offers many exciting food stalls and joints where you can enjoy meals while enjoying time with your pal. In Beverly Hills, you will get many restaurants that allow dogs without hesitation.
If your dog is well-mannered, then they can sit next to you while you can enjoy delicious meals too. Among these food joints, our favorite is Frida. If you visit Beverly Hills, remember to eat Ribeye Tacos and Mango Salad.
4. Attend dog-friendly festivals:
Throughout the year, Beverly Hills offers many pet fests to pet owners. Keep an eye on news and journals when visiting Beverly Hills so you won't miss those festivals.
For example, we loved the WoofStock Festival. This festival is one of the most celebrated dog-friendly attractions for all Beverly Hills tourists. The WoofStock festival offers a full day of enjoyment with many games, rides, and a specific pet costume contest. So, here you will get the chance to socialize your pet friends with other dogs.
5. Visit Dog Spa:
If you're a pet owner, you must be concerned about your dog's physical health and care for your pal's mental health. In Beverly Hills, many dog-friendly spas are specifically designed for dogs. Here your dog can indulge himself in relaxation.
From here, your dog can also get a pedicure done. In some dog spas, aromatherapy is also available, which is something we loved about the dog-friendly spas in Beverly Hills.
6. Do not miss Greystone Mansion Garden:
After spending time in the urban side of Beverly Hills, if you're looking for serenity, then do not miss GreyStone Mansion Garden in Beverly Hills. This beautiful landscape offers you serenity, peace, and a tranquil environment. Here in Greystone Mansion, you can walk with your pal to see the lush green landscape and architecture that will enchant your mind.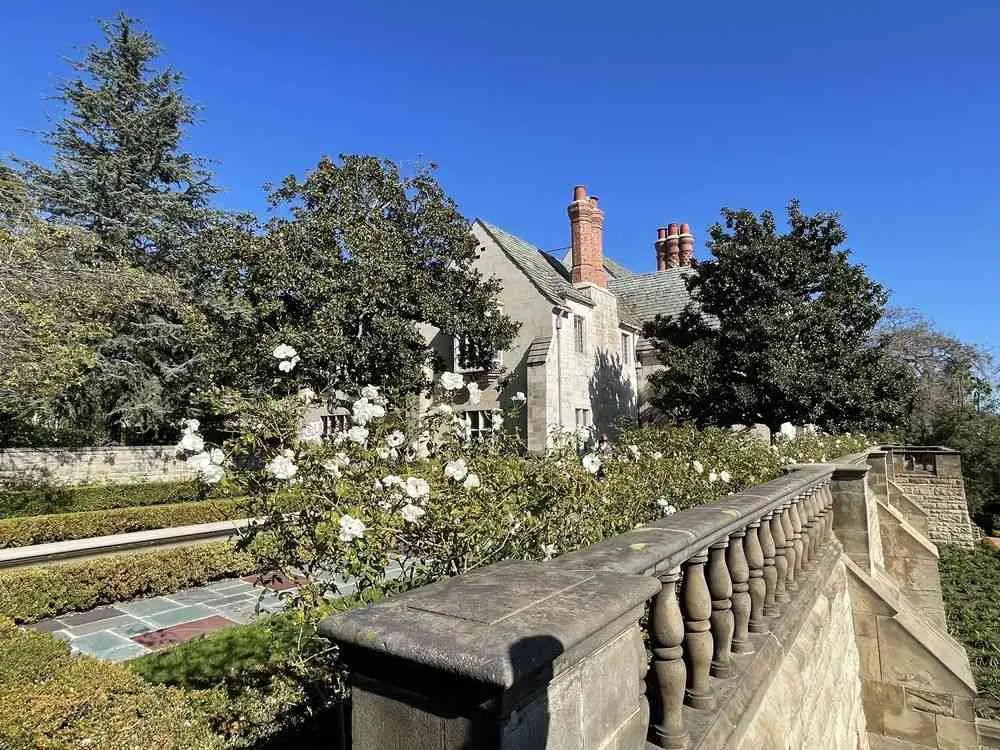 7. ColdWater Canyon Park:
If you're visiting Beverly Hills in the summer, we highly recommend you visit the most popular water park in Beverly Hills. In addition, people looking for dog-friendly activities in Beverly Hills must visit ColdWater Canyon Park in Beverly Hills. People come from around the world for this dog-friendly hike in Los Angeles. So next time you visit ColdWater Canyon Park, go hiking with your dog but keep him on a leash.
Here in this park, you will find numerous water games and dog-friendly activities to enhance your bond with your pal. In Beverly Hills' Coldwater Canyon Park, you will experience peace and a tranquil atmosphere, as this place tends to be less crowded.
Most pet lovers come here to see the canyon while they can spend quality time with their pals too. So if you want to build strong bonds with your friends, a sidewalk or stroll by this canyon will be your perfect destination. Beverly Hills dog-friendly activities
8. Visit Beverly hills dog park:
We all love our dogs and want them to enjoy life to its fullest, but in a busy schedule, we cannot give them enough time; sometimes, we take them to parks that will only allow them to roam around with a leash. Hence they get sad or remain upset.
But here in Beverly Hills, many options exist to entertain your pal. Visiting Beverly Hills Dog Park must be on your itinerary if you're at Beverly Hills with your dog. This dog park is one of the most beautiful and dedicated parks for dogs.
Here you and your dog can enjoy leisure limitlessly while your dog can remain unleashed. This park has shades, water bodies, lush green areas, and dog sports activities.
9. Westwood Village:
The most visited neighborhood place of Beverly Hills is Westwood Village. This dog-friendly neighborhood place of Beverly Hills is famous for the University of California. Throughout the year, people come from the neighborhood to visit this place.
Of course, people come here from across the world to see the University of California, but Westwood Village has more to offer its tourists. A wide range of boutiques, shops, and restaurants are there in Westwood Village to enjoy the beautiful Westwood Village with your furry pal.
10. Franklin Village:
After spending time in Beverly Hills, if you want to visit some nearby places to explore more in this area, we highly recommend driving towards Franklyn Village. Franklyn Village is the right place for travel and food lovers. Here in this area, you will find many dog-friendly cafes and restaurants where you can indulge your cravings.
Apart from food junctions, you will find theaters where you enjoy an evening of watching comedy shows organized by UCB theater groups. Another thing in Franklin Village is its trails. People looking for dog-friendly trails in Beverly Hills must visit the Hastain and Discovery Trails.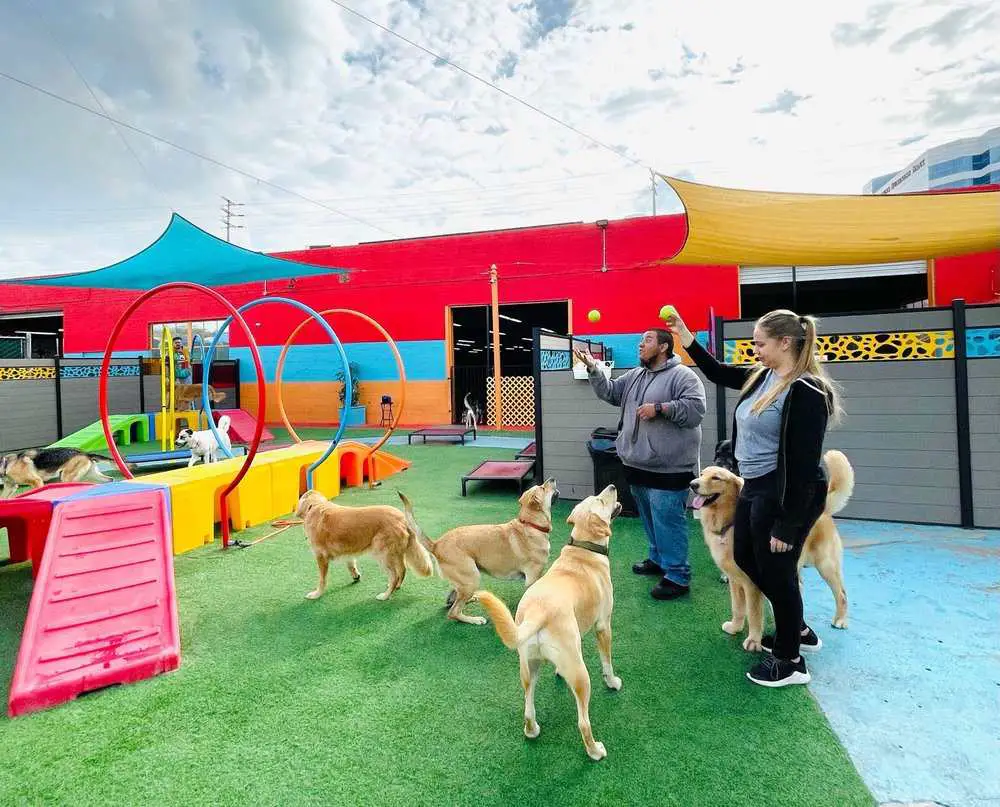 Dog-friendly restaurants and cafes in Beverly Hills:
Urth Caffe:
Situated on South Beverly Hills Drive, Urth Caffe is renowned for its delectable offerings. The breakfast and afternoon meals are particularly celebrated in this café. The energizing varieties of coffee that Urth Caffe offers are truly exceptional. The café's standout feature is its numerous outdoor patios, where your dog can also indulge in a meal.
Polo Lounge:
The historic Polo Lounge welcomes you to relax and enjoy the serenity and beautiful views. After roaming around the city, you might want a place to relax. Here in Polo Lounge, you will get outdoor relaxing sitting areas and even offer delicious meals to indulge your hunger. In addition, in the Polo Lounge, your dog can enjoy time with you.
Dog-friendly hotels in Beverly Hills:
The Beverly Hills Hotels:
One of the renowned dog-friendly hotels in Beverly Hills is the BHH, aka Pink Palace. This historical hotel harbors thousands of people every year. The glamor, hospitality, and elegance of these hotels have no match.
Sara, Jack, and I stayed there for a couple of days in these hotels, and we found the best hospitality, services, and amiable gestures from all the staff. They welcome dogs happily. So if you're wondering where to stay in Beverly Hills with your dog, go to BHH without thinking. >>Book your stay<<
Peninsula Beverly Hills:
Another famous hotel in Beverly Hills is the Peninsula Beverly Hills Hotel. This hotel is famous for its exciting hospitality, warm welcomes, and all the other facilities that a pet owner looks for in a hotel. If you visit this hotel with your dogs, your pet will get a special welcome kit. This is a perfect place to spend some days in a relaxing environment in Beverly Hills. >>book your stay<<
Final Wrap:
Beverly Hills offers luxurious life, scenic beauty, and places where you will find peace, serenity, excitement, and amiable gestures. Here in Beverly Hills, you will get organic food, a luxurious lifestyle, cafes, and historical places to be in. but the most exciting thing about Beverly Hills is its pet-friendly behavior.
Every part of this city will welcome your four-legged pal with joy and excitement.
So whenever you're planning to visit a pet-friendly place in California, make sure you must consider Beverly Hills in your itinerary.
Read Next:
Discover 20 Best Dog Parks on Upper East Side: Unleash Happiness
FAQs:
1. Can I bring my dog to Rodeo Drive in Beverly Hills?
A: Yes, you can bring your dog to Rodeo Drive, but as this is the most popular place for pet lovers, you may find a lot of other pet owners with their pals. So make sure to keep your pal on leash so that you can avoid some unnecessary incidents.
2. Are there any dog-friendly events or festivals in Beverly Hills?
A: WoofStock is one of the best and most popular festivals in Beverly Hills. This festival offers many dog activities you should attend if you visit Beverly Hills with your pet.
3. What are the rules and regulations for walking dogs in Beverly Hills?
A: There is no such rule, but if you're roaming around in a locality where you get a lot of crowds, it is suggested to keep your dog on a leash so that it will not jump on anyone out of fear.