Your Ultimate Guide to Laguna Beach Dog Rules & Regulations
Are you planning to take your dog on a pet-friendly vacation? Well, Laguna Beach is the perfect sandy heaven for all dog lovers! With the bright blue sea washing up at your toes, embark on a canine adventure at Laguna Beach with our guide to responsibly unleash your dog's joy.
Delve into the intricacies of leash rules, visiting times, dog licenses, and more, ensuring a stress-free experience for you and your furry companion. Join us as we explore the rules of Laguna Beach's dog-friendly landscape, providing insights and tips for an unforgettable tail-wagging experience.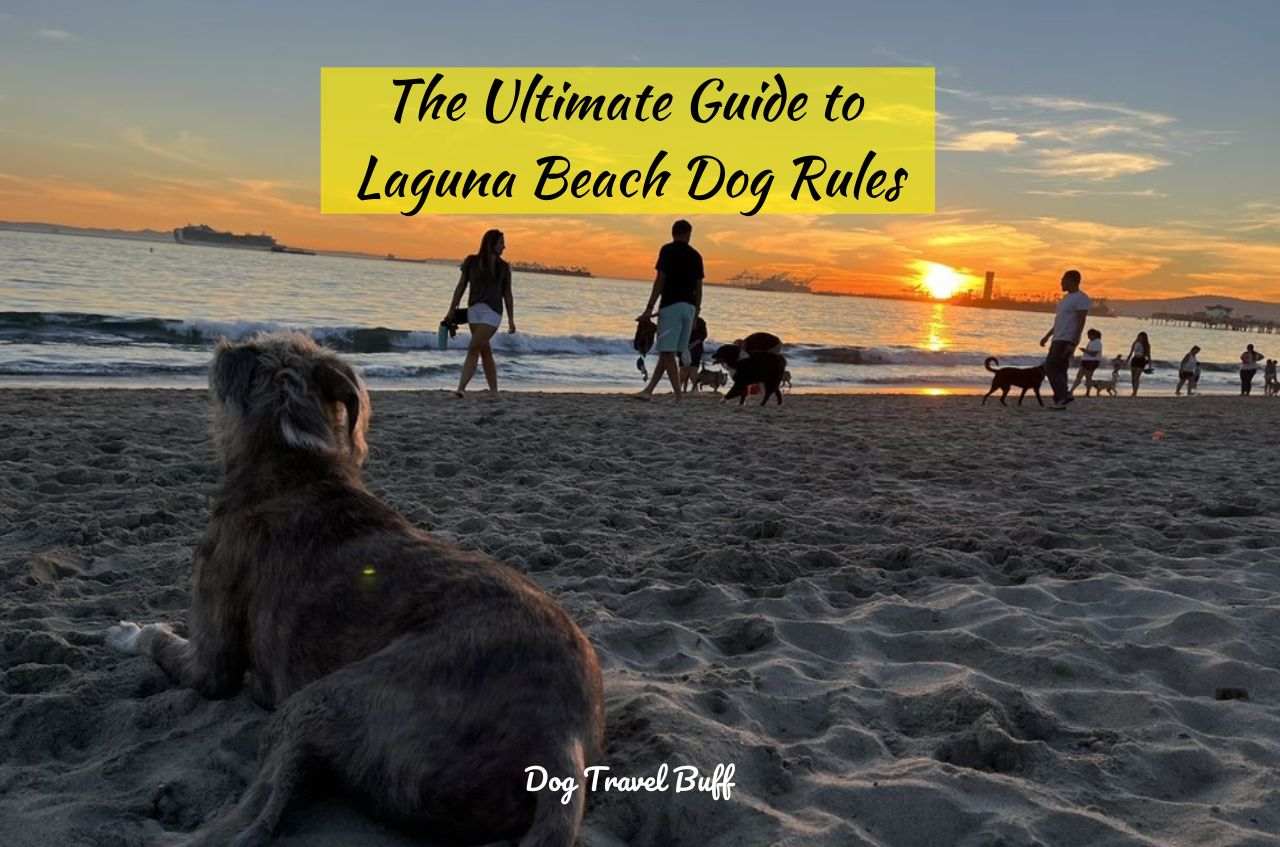 This post may contain affiliate links. If you buy something through one of those links, you won't pay any extra penny, but I'll get a small commission that encourages me to deliver more helpful content for you.   
Table of Contents
Introduction to Laguna Beach
It is one of the most beautiful California coastal cities that is a hub of uncountable tourist attractions. Located in Orange County, Southern California, this city comprises incredible scenic beauty that can leave anyone completely memorized.
The white powdery coastline merging with the magnificent bright blue Pacific waters contributes to making the perfect dreamy ambiance to make you unwind, relax, and indulge in an incredibly joyful holiday experience.
Laguna is a paradise for adventure enthusiasts, providing not only captivating beach activities like surfing but also inviting opportunities to explore tide pools. These pools are teeming with sea life, featuring fascinating creatures such as small octopuses, crabs, sea urchins, and more. The beachscape offers a delightful blend of thrill and discovery for those seeking an adventure-filled experience.
However, the beach is the only attraction here. This place is packed with numerous art galleries, museums, boutiques, souvenir stores, etc. Also, if you have the company of your dog, you can check out the dog-friendly parks, dog-friendly restaurants in Laguna Beach, and much more!
How to get there?
You can easily reach this destination through various modes of transportation. If you're traveling to Laguna Beach by plane, John Wayne Airport is the closest airport to the city.
For those opting to journey by train, daily Amtrak and Metrolink services are available from Los Angeles. Upon boarding the train, tourists should disembark at the nearest station to Laguna Beach, which is the San Juan Capistrano station.
Alternatively, travelers with pets, particularly dogs, may find road travel more convenient. Choosing to travel by private car allows for greater flexibility and ease when accompanied by a pet. Commencing the journey from Los Angeles, it takes approximately 1.5 hours to reach the beach by road.
Recommended Read:
Laguna Beach Dog License
Though it is a dog-friendly beach, a license is mandatory for all the dogs visiting this place. This license does not apply to puppies below 4 months. However, any dog above that age bar is mandatorily required to wear a certified license tag when visiting the beach else; they will not be allowed to stay there.
To make the license for your dog, you will need specific documents that mandatorily include the certificate of rabies vaccination and neutering. However, the certificate for rabies vaccination should not be expired. Only current documents are applicable for the license.
As per the regulations, the process of applying for the license should be done no later than 15 days after adopting a pet older than 4 months or more. The Laguna Beach Animal Shelter provides a choice for pet owners to collect the license either online or physically from their office.
If you want to collect it online, you will receive the license via mail. Otherwise, if you are willing to pick it up yourself from the office, you can visit there anytime between 1:00 am to 4:00 pm on weekdays.
What Are The Rules for Dogs in Laguna Beach?
Though it is a pet-friendly beach, following certain rules is mandatory when visiting with your dog. Here's the list of canine ordinances in Laguna Beach that must be followed:
Keep your dog leashed
According to the leash laws in Laguna Beach, it is mandatory to keep your dogs always leashed no matter where they go. Both on the beach and in the city, you cannot unleash a dog as it is completely forbidden.
Specific visiting date
Being pet-friendly, you can take your dog to the beach any time of the year. There are no date restrictions on bringing your dog to the beach.
Specific visiting time
According to the Laguna Beach pet regulations, the visiting time specified for dog owners to bring their pets to the beach is before 9 am and after 6 pm during the summer months from the 15th of June to the 10th of September. For the rest of the year, you can take your dog anytime you wish to.
Clean-up rules
It is necessary to clean-up after your dog in Laguna Beach. Dog owners are recommended to keep disposable waste bags while traveling with their dogs. Failing to clean up after your dog might lead to penalty charges.
Dogs should be licensed
All the dogs visiting Laguna Beach above the age of 4 months should be mandatorily licensed and wear the license tag. Unlicensed dogs will not be allowed to enter the beach premises.
Regulate your dog's barking
Following the dog behavior guidelines in Laguna Beach, the dog owners must keep the barking of their dog under control as excessive barking might be annoying to other visitors. 
List of Dog-Friendly Beaches in Laguna
Want to learn about the best pet-friendly beaches in Laguna Beach where you can take your dog? Here's the list:
Newport Beach
Newport Beach in Laguna City offers the perfect pet-friendly atmosphere. If you want to have a fun experience at the beach with your dog playing and doing other activities, you can readily visit this beach. However, the place demands all dogs to be leashed to maintain safety.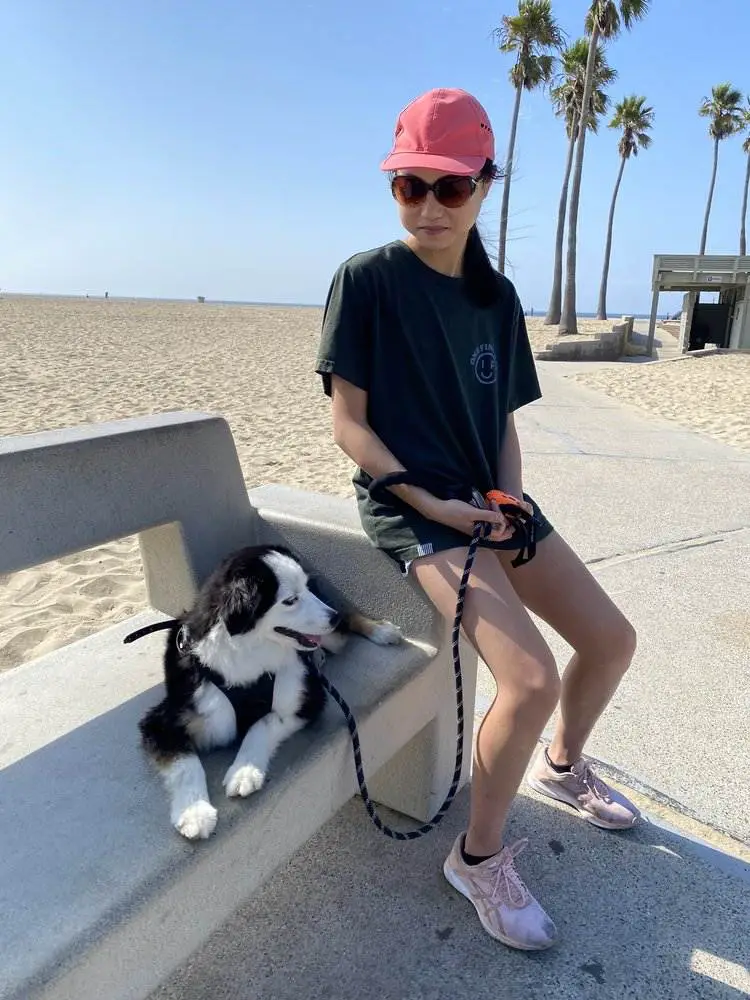 Shaws Cove
It is one of the best dog-friendly beaches in Laguna, where you can take your dog for a great beach experience. However, as there are no off-leash areas in Laguna Beach, you will not be able to off-leash your pet on this beach as well.
But, the secluded coastline offers the perfect playground for canines to have a lot of fun. You can even find multiple cafes and restaurants at the beach that are completely pet-friendly.
Huntington Dog Beach
It is another popular dog beach in Laguna that is highly favored by pet owners. The smooth coastline here allows your dog to play and have a great time! Also, Huntington Beach comprises a lot of dog-friendly accommodations in Laguna Beach. So, you will face no issues in finding the perfect stay here.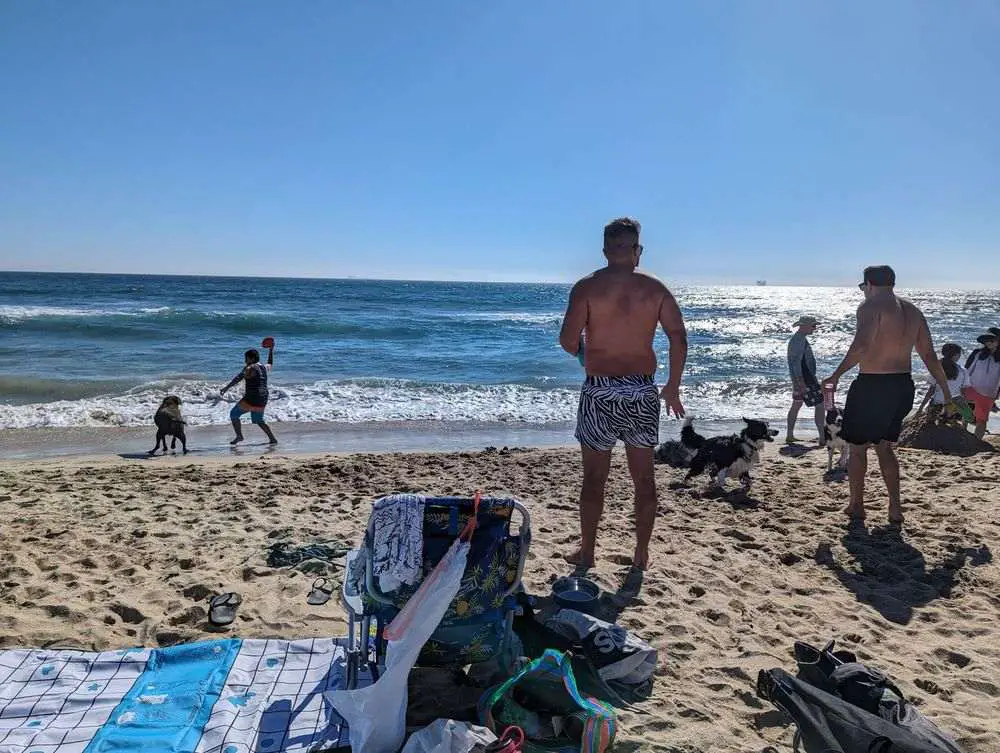 Final thoughts
Planning to take your dog on a trip to Laguna Beach? Keep in mind the regulations and dog-friendly rules in Laguna Beach to provide your furry friend with an incredibly exciting and fun experience without encountering any unnecessary hurdles. So what are you waiting for? Pack your bags and go out on a fun trip with your dog to Laguna Beach!
Read Next: