How to Take a Long Car Ride with Puppy
A road trip on a weekend or a long car ride on a holiday is what everyone craves. Long drives are a great way of relaxation while soaking in the beauty of nature and giving your eyes a respite from all those excessive screen time.
With the diverse and rich beauty, every corner of the United States has something special in store for every traveler. Your wanderlust will surely be fulfilled with the experiences of picturesque landscape and natural wonders.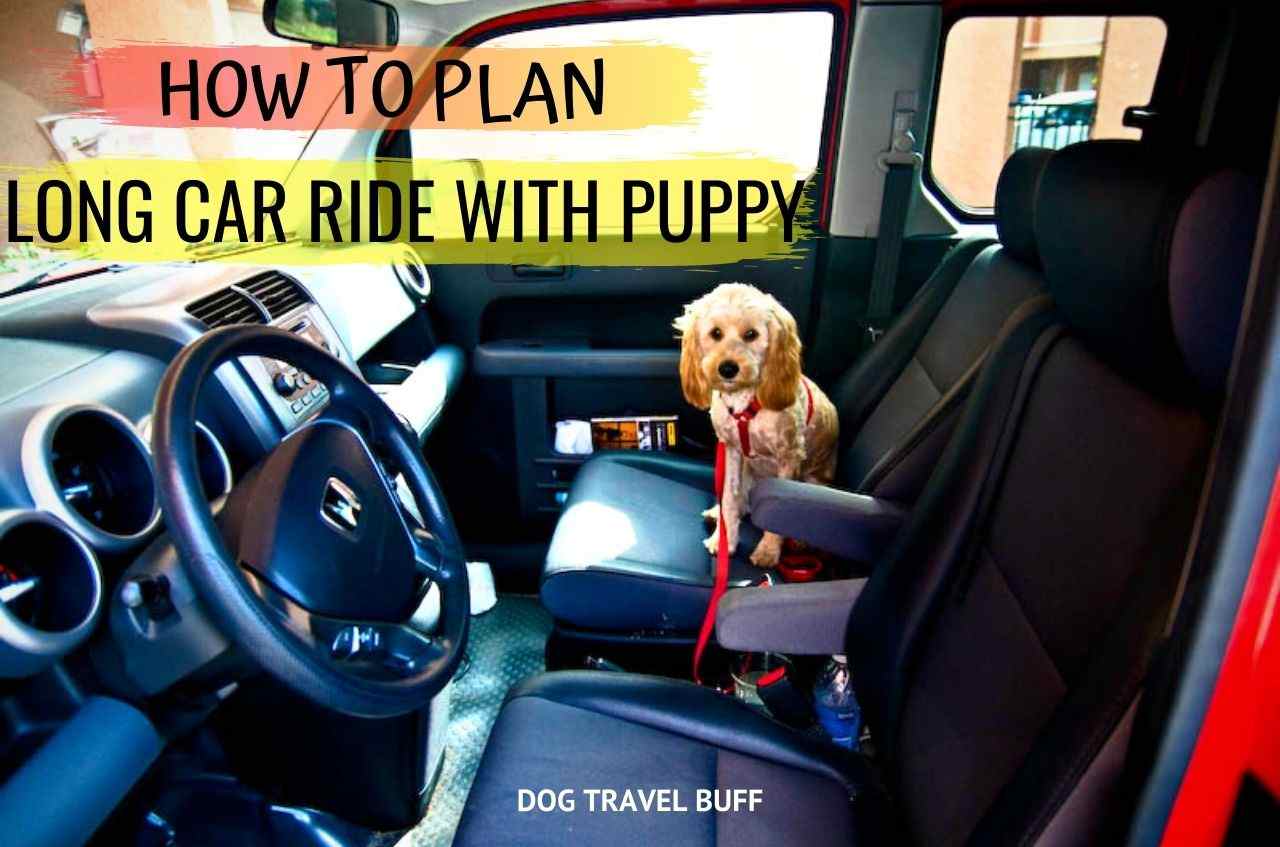 This post may contain affiliate links. If you buy something through one of those links, you won't pay any extra penny, but I'll get a small commission that encourages me to deliver more helpful content for you.
But a journey becomes worthwhile when you're accompanied by the right companion. And if you have your puppy beside you, even a thousand miles would seem a matter of few seconds. You will surely love to go on a long car ride with a puppy and make some wonderful memories with it.
There are plenty of benefits of travel with a dog. You will never feel lonely on a long car ride. You will not be sad about leaving your puppy at home. And most importantly, your puppy will have a great time with you.
Driving long distances with a puppy certainly seems a daunting task for many puppy parents. But with our awesome guidelines, you would be ready to jump for a long drive with a new puppy.
Let us start by clarifying some of the common queries asked by puppy owners when it comes to a long car trip with a puppy.
Table of Contents
Can Puppies Travel in the Car?
A long car ride with a puppy can be a fun but also messy experience, especially if the dog poops in the car. It's important to be prepared and bring along supplies to clean up any accidents that may occur during the journey. Bringing along some puppy training pads or plastic bags can help make the clean-up process easier in case of any dog poop incidents.
Puppies love to roam freely and they are more familiar with the space they spend the most time in. But when you plan a long car trip with a puppy you need to consider a few things. Since a car is a closed space and is going to be a new experience for the puppy altogether, you need to be extra cautious.
The puppies might get over-excited when they travel in a car for the first time- the honks, the constant motion, the restricted space all play major factors. However, puppies can travel in the car if taken properly. Being a pet owner you must know how to calm your excited puppy in the car.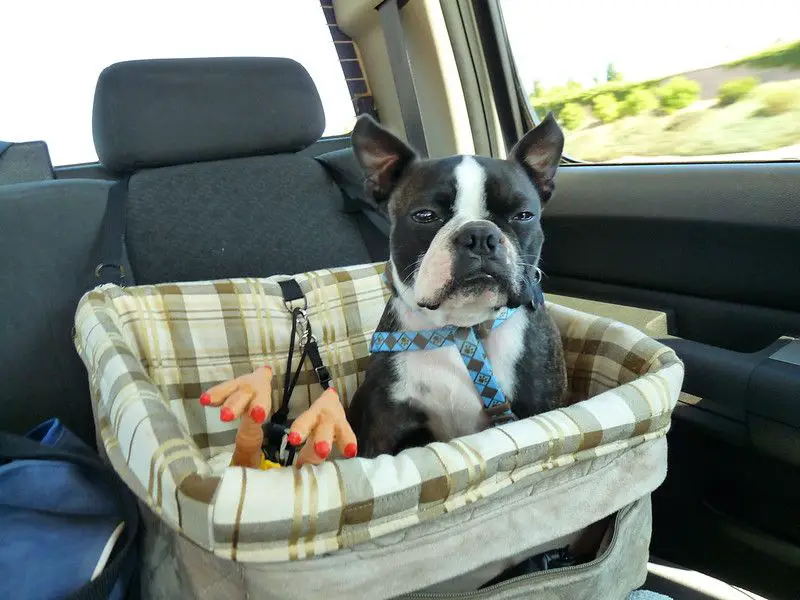 With the right care and attention, traveling with a new puppy in a car can be extremely pleasurable. The best time to take a long car trip with a new puppy is when he has received his second vaccination. However, always ask your vet to be 100% sure.
One of the easiest ways to get your puppy accustomed to car rides is to take them for short rides initially. Start taking them to nearby parks in your car so that they become familiar with a car. Gradually, after their second vaccination, they too will become super comfortable and prepared for long car rides.
How to Train Your Puppy for a Long Car Ride
To have a smooth and comfortable ride you need to know how to train your puppy for a long car ride.
First of all, your puppy needs an idea of what a car is. It would be a great idea to take your puppy around your car and let it sniff for a while. The smell would help them later to identify your car and they won't feel strange.
Also, keep the car door open and let your puppy go inside. He must explore the car. Keep it seated for a while and see the entire car. This little experience will be helpful for him/her. You can do this process daily for a week and you will see that your puppy would happily wag his tail when you will take it for a long car ride.
Now it's time for you to take the second step. Take them to a grocery store near your place in your car. He will understand what does it feel like in a moving car. Make sure to treat your puppy after these short trips. This way he will be quite eager and never make a fuss before riding a car.
Going for frequent short trips with your puppy is also another great way to train your puppy. While traveling, take him to different routes and let him know what he can expect from a car ride. Halt for a few minutes. Park your car in a parking lot. Move back and forth. All these activities will take away all the anxiety of your puppy.
You should never take your puppy for a long ride after just one small trip. Keep in mind the distance. Gradually increase the time and they too will be comfier.
If you follow these simple and easy-to-follow steps, your car travel with a puppy will be truly enjoyable.
Read Also: Why Does My Dog Bite Me When Excited?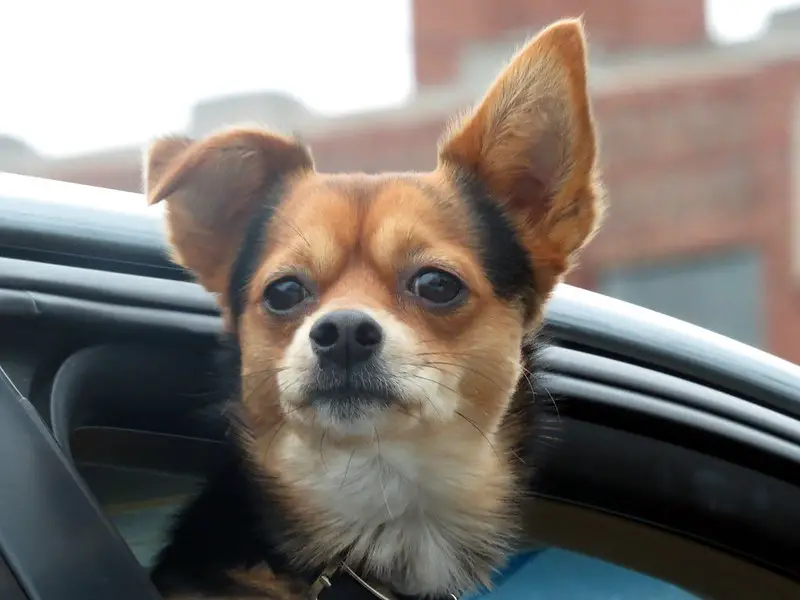 Keep Your Puppy Safe while Driving Long Distance
Your task doesn't end just by training your puppy for a long car ride. As a puppy parent, you have to look at his safety as well. Car rides can be at times unnerving too for the driver and the puppy. But keeping some safety measures in mind will surely guarantee you a stress-free journey.
Don't keep your puppy on your lap
You should never keep your puppy on your lap while traveling. It can be dangerous for the puppy. They can get a severe injury if you meet an accident or your puppy can fall from the window. It's risky for you or any other passenger in the car as well.
You can keep your puppy at the boot or footwell of the car. But a crate would keep them safe in a moving car, especially for long rides. Also, if you plan to put your puppy on your car seat, you must use a harness. The seat belts come in different sizes and they are the best to keep your puppy safe. The safety of your puppy should your top priority.
However, often puppies don't like harnesses. You can use these dog seat belts for your short trips as well. This way your puppy won't feel restricted. Also, always love them and praise them plenty. Make sure you reward them every time you put on these harnesses. Your puppy will be super happy.
Read More: How to Take Your Dog on a Cross Country Road Trip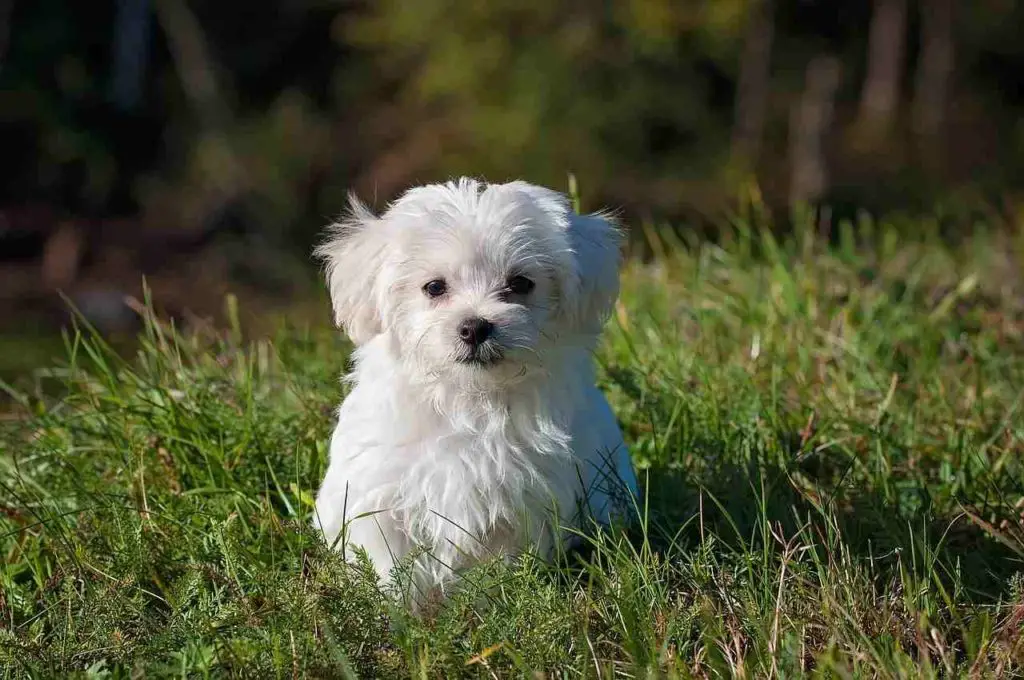 Protect your dog from the heat
When you're traveling for a while with your puppy especially in summers, you will be much exposed to sunlight and heat. Excessive heat is not good for your puppy. So make sure you use a shade to keep the heat away. Although sunshades work in a similar way, it's wise to keep a heat shade handy.
Don't let your windows down
We all love to meet those puppies sticking their neck out of the car window on the road, right? But this is not at all safe for your puppy. Even with a harness that can jump out of the window or a careless car can pass by your car and cause some serious injury to him/her.
The best way to prevent this is to keep your window shut. Just keep a little bit open for your puppy to breathe in properly. Also, window guards are a great option too.
Puppy's car sickness
Yes, even puppies can be car sick too. How long can you drive with a puppy will depend on his comfort level as well. Talk to your vet before taking it for a long journey and give him medicine. Usually, giving the medicine before an hour of the ride would make sure that your puppy doesn't feel any kind of car sickness.
Never drive too fast
You're not competing in a Formula 1 race. With your puppy, you should pay attention to your speed. Don't be rash or super speedy. This is especially applicable for pet parents who are traveling with an 8-week old puppy. Maintain an average speed of your car and take breaks between your journey.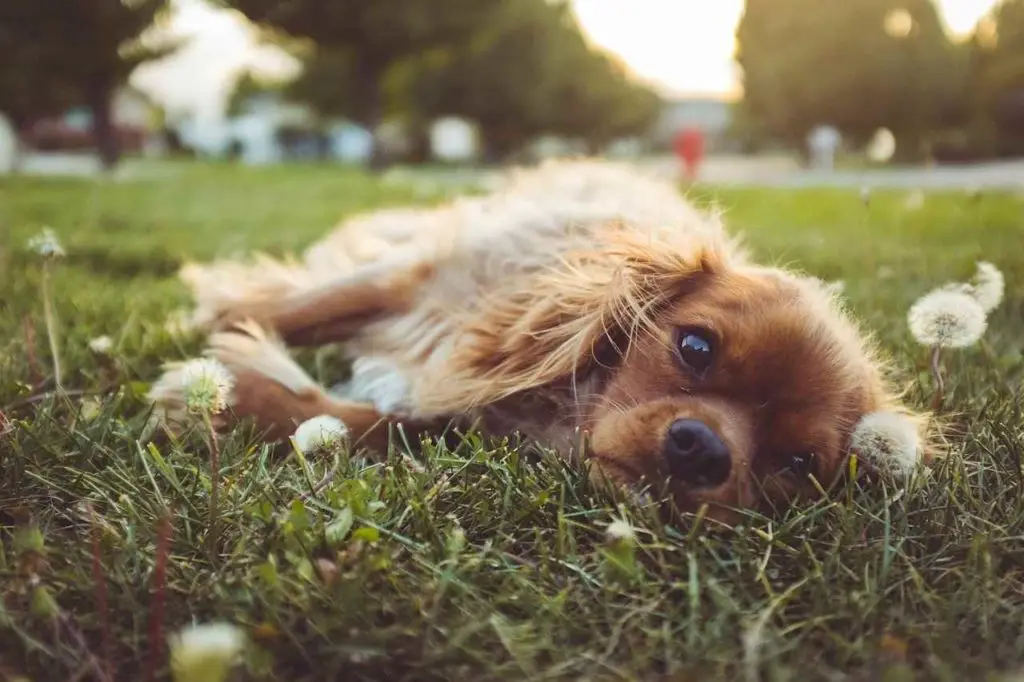 Tips for Long Car Rides with Puppy
Here are some useful tips for a long car trip with a puppy.
Feed them before an hour you start your journey. So even if your puppy suffers from car sickness, it won't feel it that much. Also, let them drink water for an hour too. They won't feel full this way.
Take your puppy to the toilet before you board the car. Your puppy won't feel uncomfortable just after getting up into the car and won't be in an irritable mood too.
If you're taking your puppy for a long drive for dog-friendly hikes, make sure he is totally fit. If your puppy is too tired from the journey, it would be best to take some rest before going for the hike.
Before you head out for the long car ride, take your puppy for a walk. If your dog is tired enough from the walking, it will fall asleep in the car.
After traveling for an hour or two, take a halt. Let them have some water and allow it to pee as well. You will be set again for another two hours.
Traveling alone with a puppy can be too much of a task. Having someone with you will ensure that your puppy is totally safe.
Also, while stopping feed them when you're on a long journey. At the same time, give some time for your puppy's digestion.
Stop for your puppy to poop and also to stretch his legs. A little bit of walking or running would make him more relaxed.
When you're having a long drive with a puppy from the breeder, make sure to bring some familiar stuff from the breeder. Stuff like toys, or old rugs will give them a sense of attachment.
Puppies can be a distraction for the driver too. So keep them busy with their toys or let them sleep.
If you carefully take note of all these tips you can easily plan how long can a puppy ride in a car.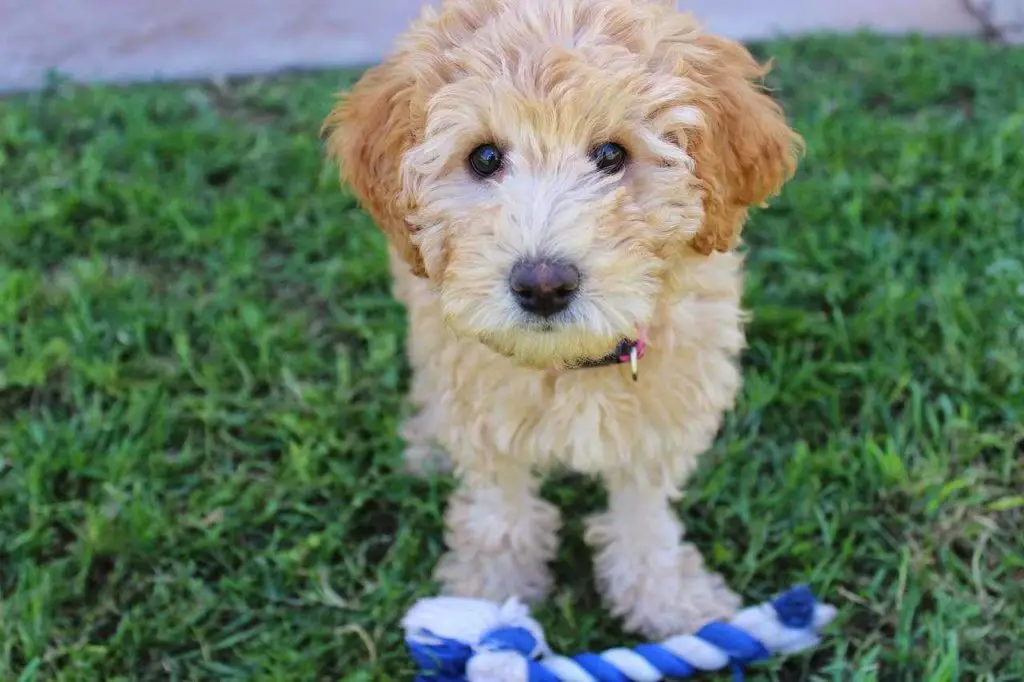 Essentials for a Long Car Ride with Puppy
If you ask how long can you drive with a puppy, it should not be more than six hours of driving a day. But do carry some essentials with you always.
Paper towels or disinfecting wipes
Dog coats or blankets for winter times or for flights
Water, dog treats, and foods
Dog carrier backpack when you need to stop in for a long halt
Read Next: Guide to Buy Affordable Best Dog Carrier Backpacks: An Expert View
So, follow these tips, pack the essentials, show your puppy some extra love and hop on your car for that much-awaited long drive with a puppy.
Read Next: 7 Reasons For Dog Panting In Car
FAQ on Long Car Drive with Puppy
1. How long can a puppy ride in a car?
A: Puppies should not be in a crate for more than two hours straight for a long car ride.
2. What can I give my puppy for long car rides?
A: You can give him some toys, chew sticks, dog treats, blankets, food, and water.
3. How do I keep my puppy from getting car sick?
A: Do not feed him immediately before riding. Use some familiar smells of home in the car. Give him medicine in case of an emergency.
Read Next: