7 Benefits of Traveling with a Dog – Your Travel Companion
"Everyone thinks they have the best dog. And none of them are wrong." – W.R. Purche
Do you know why you always want to travel with your dogs?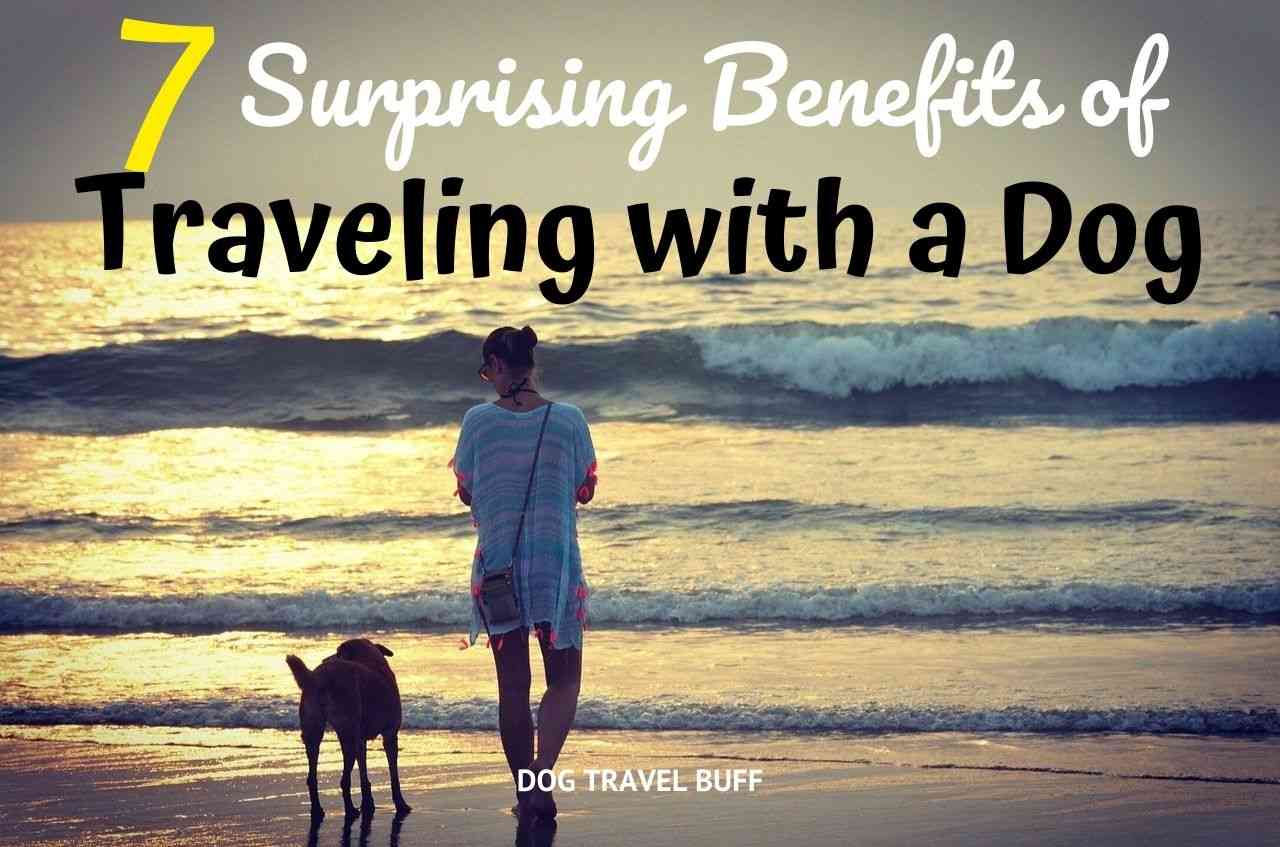 You don't want to be alone on your vacation days. We want someone's presence in our happy times.  
But do you know the second reason why you love traveling with your dogs? 
The truth is that your best friend pays 100% attention to you, and he is the best listener. And, importantly, he is the best secret keeper; all your deepest and darkest secrets are safe with him. 
If there wasn't any truth, you wouldn't be traveling with him. Deep down you know the benefits of traveling with a dog. 
This article is for all the pet lovers who travel with their dogs and for people who wish to take their dogs on their future travel adventures. Herein, I will give you all the reasons to travel with a dog and turn your travel journey into a memorable one. 
This post may contain affiliate links. If you buy something through one of those links, you won't pay any extra penny, but I'll get a small commission that encourages me to deliver more helpful content for you.
Everything You Need to Know while Traveling with Dogs
I've traveled to most parts of the USA, Florida, and California. I've seen famous buildings, explored remnants, and unwind new places, went hiking, and took a deep dive into the blue water– and do you know who my constant was? My pup, my Coza! I think more than him, I benefit from traveling with my dog, my Coza. He is my best travel companion. 
Therefore, I can give you all the pros and cons of traveling with a dog which will help you to make a sound decision while booking tickets for your next trip.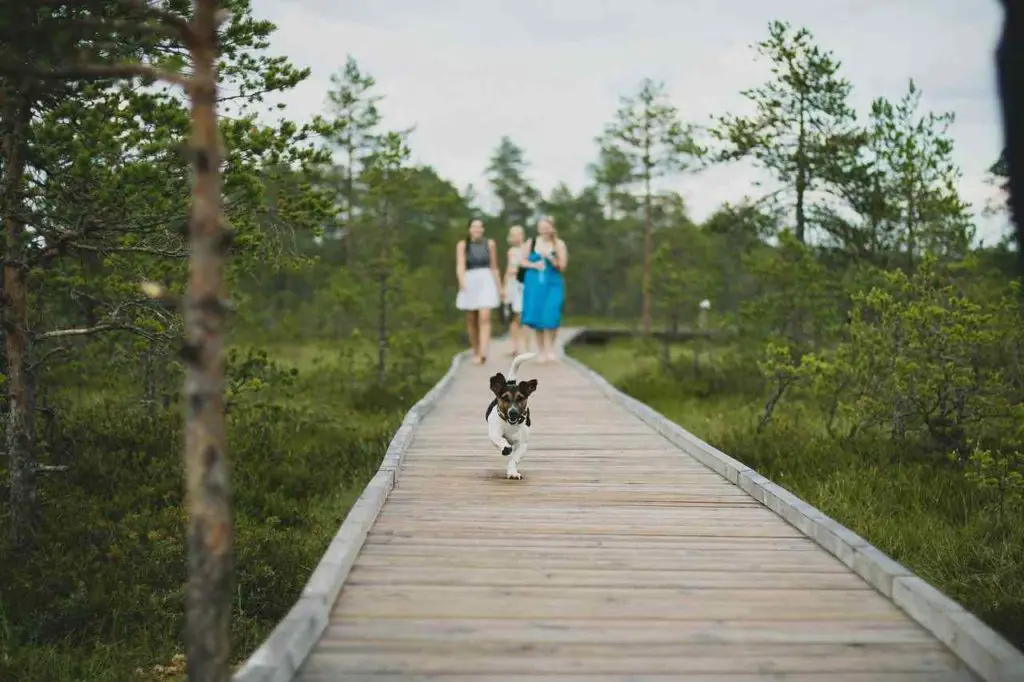 Benefits of Traveling with a Dog
These days, several places in the world open-handedly welcome dogs and their pet lovers. Therefore, I always choose a travel destination that is dog friendly, has dedicated dog parks, hotels that love dogs as much I do, and endless opportunities not only for me but also for my dog. I know the cost of traveling with your dog may hurt your pocket a little bit in the end it's all worth it. 
Benefits of traveling with a dog help you to unfold and discover yourself more. 
1. Feel Home away from Home 
The most advantage of traveling with a dog is that you both feel safe – this thought brings so much peace to your mind. Your canine security guard is always there beside you in the unknown land guiding you and warding you off from danger. Plus, at night you also get the best cuddles, you could ask for. Happy place, happy companion, happy sights – happy you! 
Just imagine, you are sleeping alone in your hotel room and suddenly you wake up and see a stranger surfing through your bags. What will be your reaction? How will you deal with the anxious version of yourself? Will you shout? What will you do? But that's the benefit of traveling with a dog – he alerts you from strangers breaking in from pickpockets or scam artists. 
2. Shareable Photo to Increase Followers
Yeah, in the age of Instagram benefits of dog travel is immense. You can flood your Facebook and YouTube channel with the best background photos, landmarks, and selfies. If you want to make your experience remarkable and memorable then these pictures with your pet will not only flood your notification button on Facebook but will make you happy. Smile teeth photos! 
Your cute, adorable selfies with dogs may help you to create loyal followers, encourage more engagement, and helping you to work with pet organizations. And, you might know it but if you have a huge follower base these organizations may fund your travels.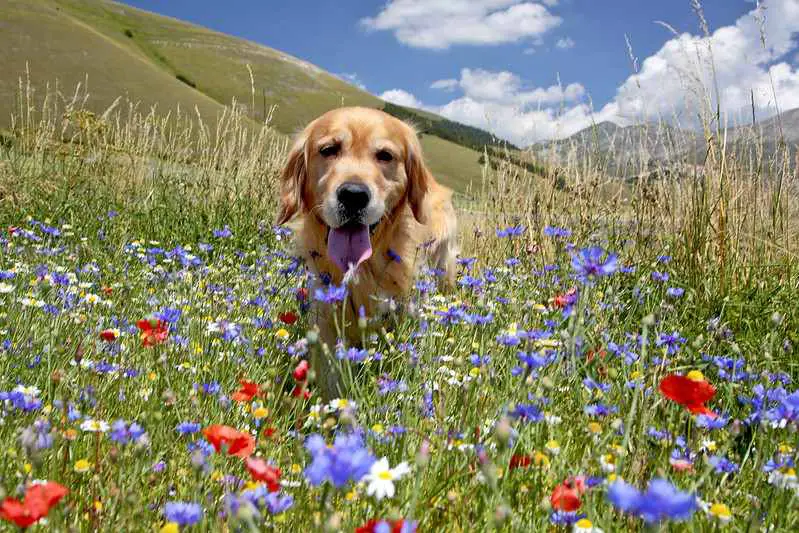 3. Socialize with New People New Ideas Many be New Companion
They say, traveling with strangers yet with like-minded people is the best thing. Do you agree? I agree with this phrase. Vacation with your dog in a new place offers you to meet with so many new people and know the instigating stories of their lives. You are more approachable by people and when you are with your dog. Sometimes conversations are so easy to start.  
Benefits of traveling with a dog – Travel stories are the best gifts! 
Think, you met a stranger to whom you can connect with have deep conversations with and decide to explore the world together with dogs – how exciting that can be? In short, your dog helps you to connect with people much better. And watch Marley and Me together? 
Read Also: 11 Best Small Dogs for Hiking
4. Flexible Travel rather than Routine Traveling
Do you know what the great advantage of traveling with a dog is? Traveling, more with the flow rather than making a timetable and sticking to it. Let me explain, before booking tickets you do a lot of research right? I know it because we all do. But things can be different when you are with your canine friend. 
For example, you planned hiking with your dog; you did your research, brought dog boots, got plenty of other stuff, and reached that place early morning. But after reaching you see at the trailhead there is a board written: "We are closed". What will you do? Go back to the hotel and lay down? No? You will search for an alternative. 
You unfold a new chapter, a new place, a new location. Might be this new alternative is far better, quieter than your first choice. Therefore, you can now explore a new place and not feel disappointed. Your pup brings the best version of yourself!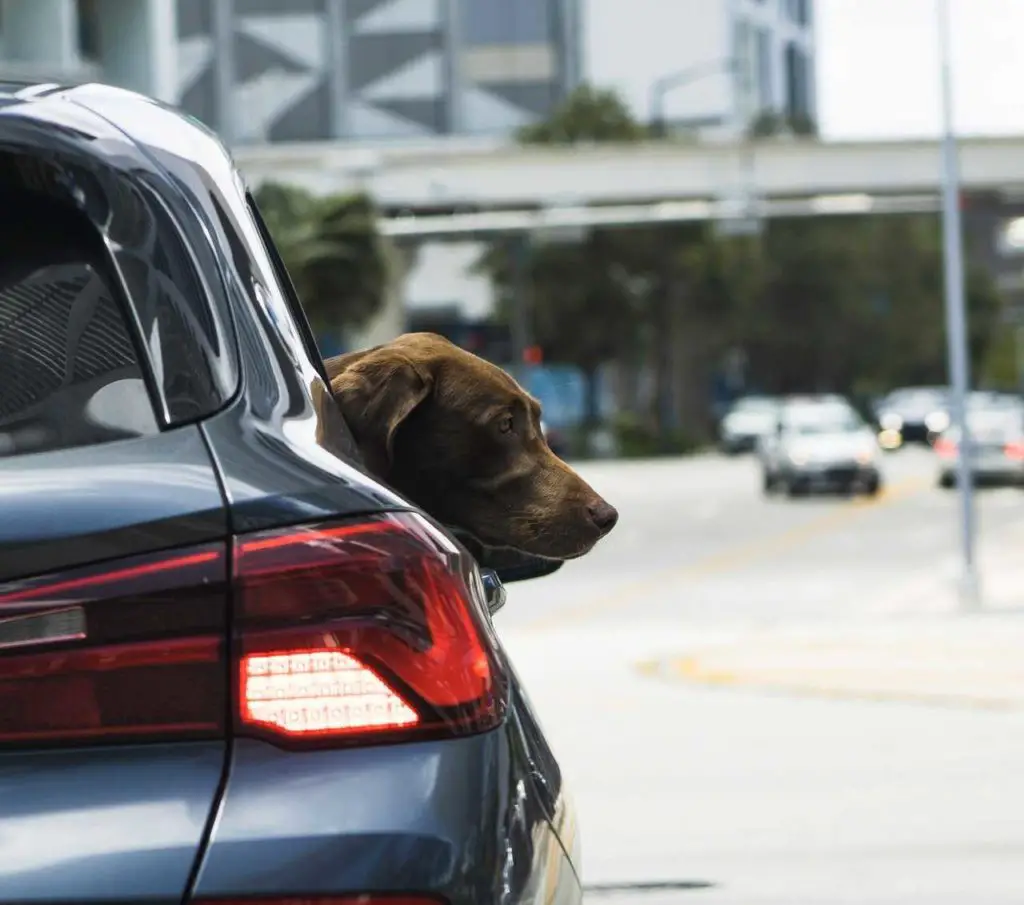 Read Next:
5. A strong Bond than Ever Before
True, that humans are not a robot but they are the creator. We are so engrossed in your busy life that we hardly get time to spend with our pets. Emotional bond understanding and dependability grow when we spend quality time. The biggest pro of traveling with a dog is it enhances the feeling of belonging. 
Therefore, it's so important why you should travel with your dog and build a strong bond between you two.
Take your dog on holiday and it will clear your mind and also help you to slow down a bit. Do you know slowing down does not always mean you are losing but sometimes you should slow down to enjoy little things, cherish little moments, and make your life full of empathy.
6. One on One Attention
"You wear the wide blouse; you do not want to be eaten with your eyes. But your bracelets tinkle, you want to get attention."  Do you remember this line from the famous show "YOU" from Netflix? 
We all love attention – You do, I do and our beloved pups do the same. The perks of traveling with a dog are that you both give attention to each other and there is no distraction.
The greatest advantage of traveling with a dog is you tend to focus on one thing that is spending quality time with them than browsing the internet. 
Your pup loves this one-on-one time with you – undivided attention of yours.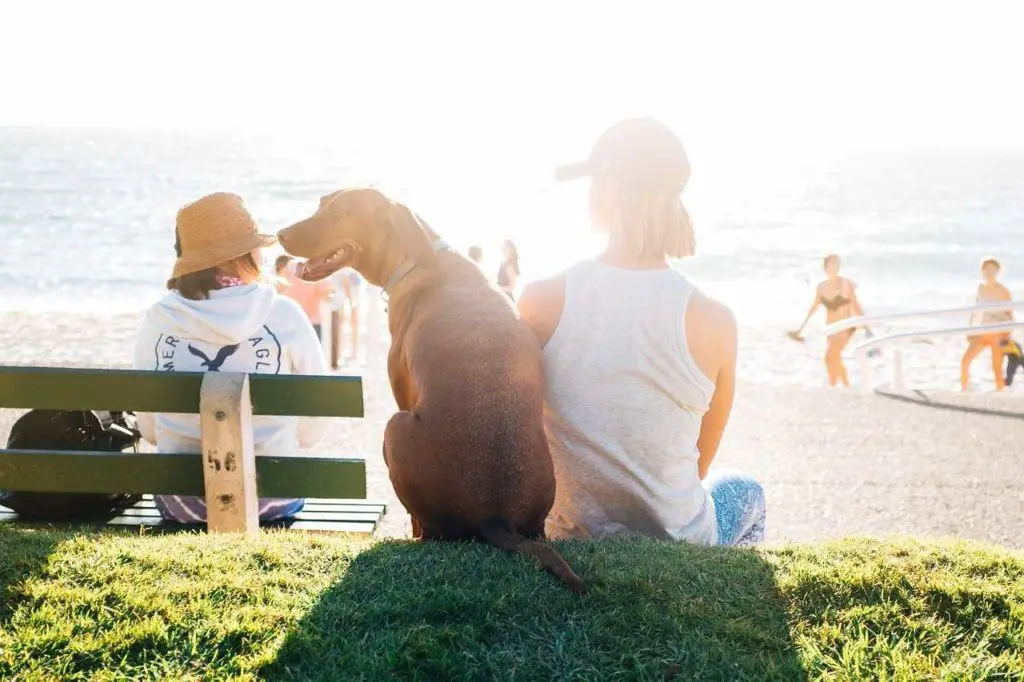 7. Great Physical and Mental Fitness
Your pup loves you and wants to spend time with you! But as most of us are burdened with works and daily life routines, one hardly gets enough time to travel with our dogs. Take your pup with yourself for his mental well-being. 
Traveling hiking, trekking, swimming, and many more are fun activities; they will keep him entertained and active. Do you know why dogs can walk miles and miles but never get tired? They have their masters by their side. Fresh environments are indeed great for you and your dog.  
Well, there are also certain advantages of traveling with your dog like it will improve his quality of life. 
Disadvantages of Traveling with a Dog
There are so many benefits of traveling with the dog but everything comes with a piece of baggage too. Though it sounds fancy, but flying with your dog internationally is very expensive. It can cost you nearly $ 160 – $600 depending on the time and places you are traveling. Sometimes hotel rates are too high and it's very difficult for you to manage.
Therefore, you have to be rich to travel with your dog! Here are the two disadvantages of traveling with a dog. 
1. Luggage and Packing
You don't only carry your clothes but your furry friend's clothes too. A bag is full of food, extra packs a collar, leash, a bed, and other necessary items such as toys, blankets, waste bags, medication, grooming supplies, etc. 
So many bags, whoops! 
2. Shattered Plans
You might have a plan of 12 hours traveling at a stretch, but what happens to your dogs? You can manage but your dog cannot. He needs to take him to the potty, give him food and so many things. What will you do, will you cancel your plan and visit some other place?          
Yes, you missed it!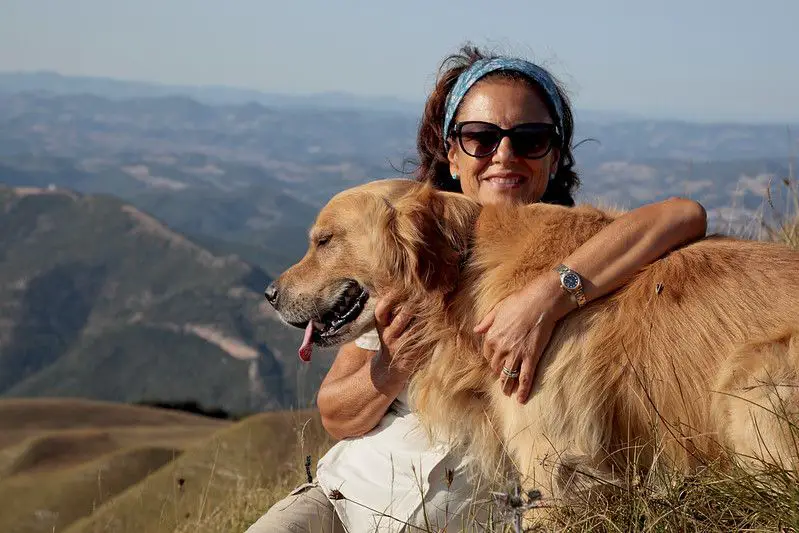 Tips for Traveling with a Dog
Great experiences need planning, and the following tips will help you to travel around the world safely. Here are the following ways:
Dos and Don'ts in Traveling with Dog
There are many benefits of traveling with your pet but make sure you do these things before traveling:
Visit a veterinarian
Properly microchipped
A lot of research before traveling.  
Don'ts
Never leave them alone in a car
Dispose of your dog's potty in the right place 
Related Post:
FAQ on Benefits of Traveling with a Dog
1. What are the challenges that you face while traveling with a dog?
A: Before planning always research thoroughly that about the place and hotels. Carry a lot of dog food, book hotels beforehand, and buy a good-quality dog bag carrier and make him comfortable in the carrier. 
2. Is traveling long distances is safe for dogs?
A: Many dogs are and many aren't. Therefore, before planning, make an appointment with your veterinarian and seek more information from him. You know your dog for years so take your decision wisely. 
3. What are the best travel breed dogs?
A: Great Pyrenees, Greyhounds, Golden Retriever, and English Bulldogs are the best dog breed for traveling. Dogs love to travel with their master, therefore, happy adventure with your dog!