A Visit at Dog-Friendly Wineries in Napa Valley – Tips for the Best Experience
Who welcomes furry squeeze dogs in wineries with humans? Dog-friendly wineries in Napa, appreciate and desire visitors to bring their dogs of every breed to Northern California's Napa Valley. Napa, the huge town of Napa Valley and a stunning place located north of San Francisco and south of Sacramento. Napa's beauty is beyond admiration. 
Dog-friendly wineries in Napa Valley lay out the welcome mat for you and your four-legged best friend to enjoy a passionate vacation with special treats. It is a hotspot of 400 wineries and famous for Cabernet Sauvignon, the most demanded and popular red wine grape variety. Napa offers diverse food options and spectacular views of the vineyard with lively nightlife.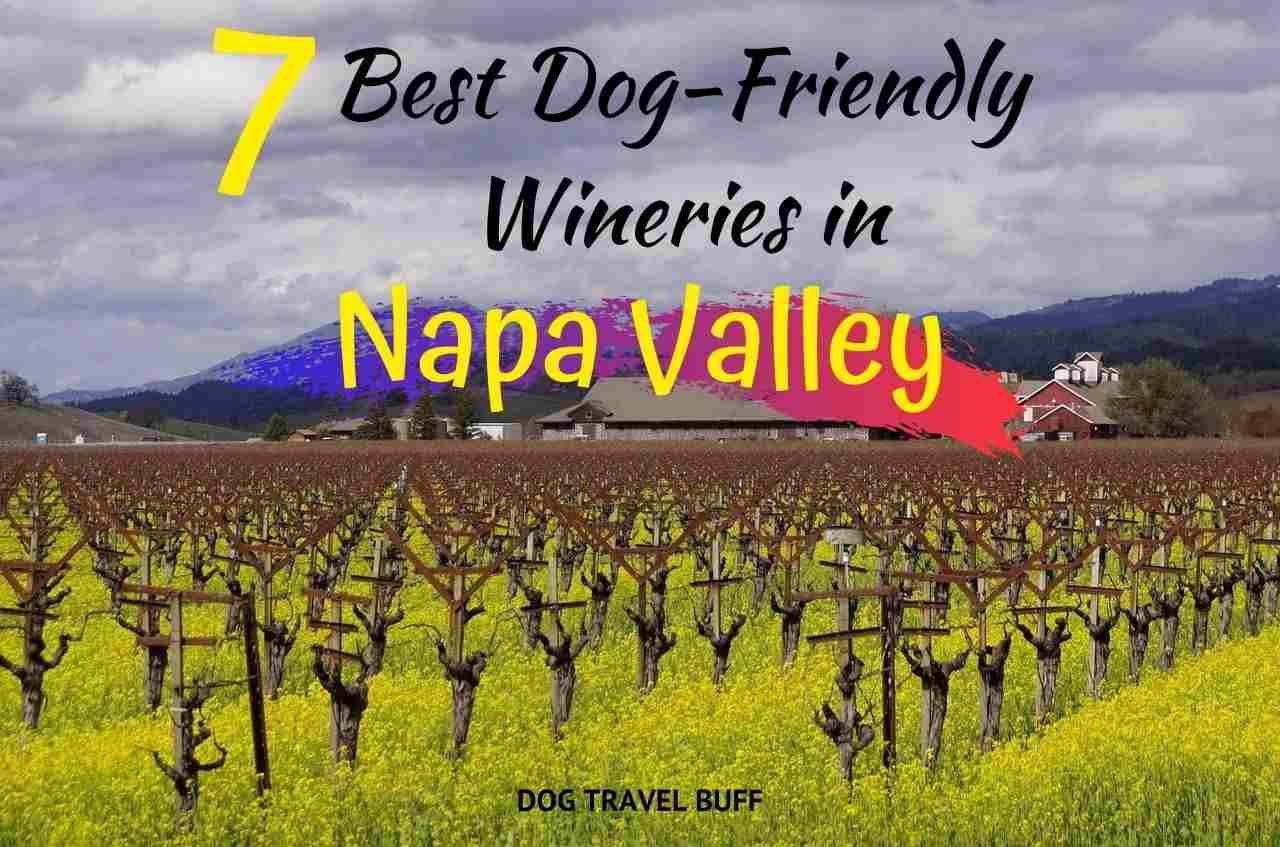 We all love traveling and dogs can make our trip more beautiful and memorable. Check out the pros and cons of traveling with a dog.
This post may contain affiliate links. If you buy something through one of those links, you won't pay any extra penny, but I'll get a small commission that encourages me to deliver more helpful content for you.
Are Napa wineries dog-friendly? Yes, my friend, it is. If you are planning a trip to dog-friendly wineries in Napa, you've come to the right place. 
Get ready for the adventure! Bring your pooch to the dramatic world of estates, wineries, and vineyards – NAPA VALLEY!
Bonus Tips for Pet-Friendly Wineries in Napa:
Dogs are welcome to dog-friendly wineries in Napa but following certain rules: 
Dogs must be well-behaved.
On-leash dogs are welcome.
Never mingle with other guests.
Respect everyone's privacy.
Bring cool water and a dog bowl.
Unwind at The Best Dog-Friendly Wineries in Napa
A lovely time with your pup and a glass of award-winning red wine with beautiful dramatic views of the vineyard is only possible in Napa valley dog-friendly wineries. Such times are precious and lovely! Enjoy a thousand varieties of wines with a lovely view. 
Dog-friendly wineries in Napa offer a cornucopia experience, stunning, magical, and unforgettable walk along the riverside, markets, outdoor or indoor setting tasting rooms, and the valley with your four-legged pup by your side. 
Here is a list of dog-friendly wineries in Napa which embrace on-leash dogs, and other pets. We promise a fun time to all vineyard's guests and dogs of all sizes and shapes. 
Hall Winery:
Hall winery in St. Helena, California, is the most popular and suitable dog-friendly wineries in Napa among wine aficionados. A mystical venue, with a lime green lawn, opens a quasi clerical vineyard, an outdoor setting for wine tasting, and a famous statuesque bunny Foo Foo amid the clouds. It's also a good place to explore original artwork with a glass of Cabernet Sauvignon red wine. 
Hall winery, the famous dog-friendly winery in Napa Valley welcomes and allows your dog into the yard to play and run as much as they want. If you bring your dog in October you can enjoy the best weather and take part in the Harvest Hounds celebration. Lucky ones enjoy sipping a free variety of wine. Do visit this area!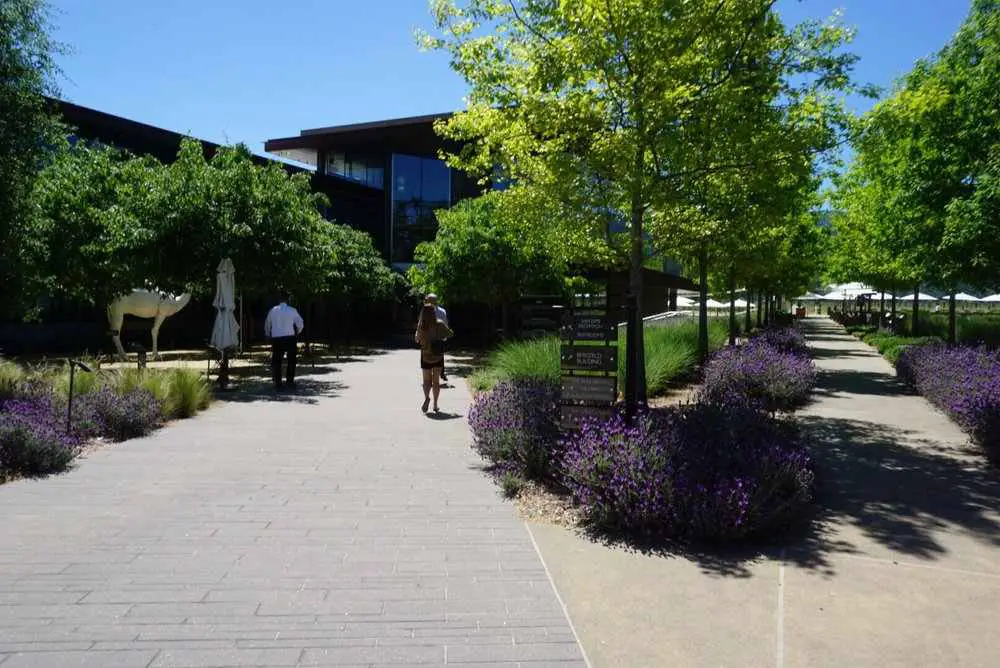 Pine Ridge Vineyards:
Pine Ridge, Napa, California, tucked beneath the marvelous multifariousness of pines combined with the valley's outstanding beauty and home to thousands of dark green forests. The best dog-friendly Napa wineries in the Stags Leap district offer the best authentic and exclusive variety of wine with the rewarding diversity of mother Earth. This stunning view with great wine is enough to forget all the city-life stress.
These dog-friendly wineries in Napa greet your pup with love and welcome in the Pine Ridge garden with a trained dog observer. Bring your torch and explore the beautiful caves and artwork with a glass of red wine. Taste the best and the brightest wine in the world!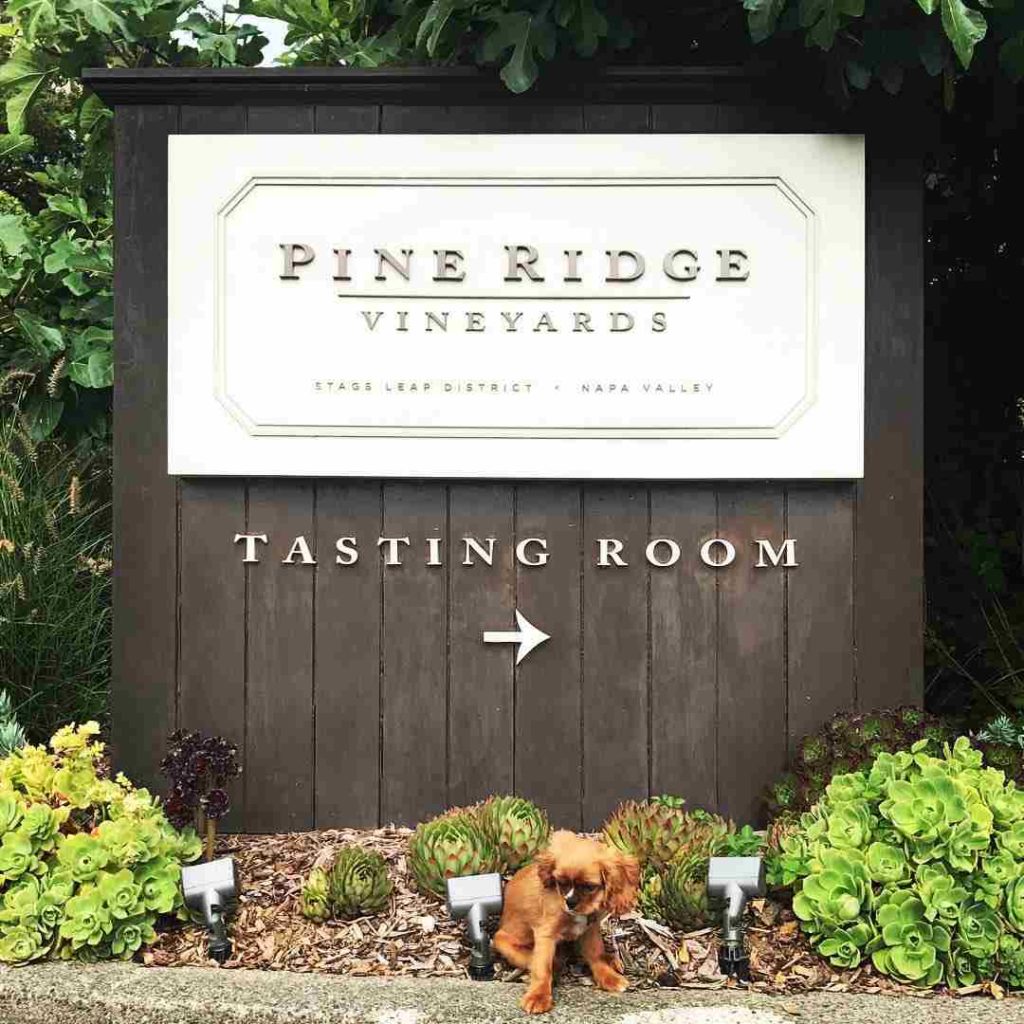 Frenchie winery:
Frenchie winery, Raymond Vineyard, California, another dog-friendly winery in Napa has a huge natural beauty all around. The terrain, the surroundings, and the environment here is so incredibly beautiful and the shades are so radiant that at first sight, it resembles god's art. The view from the top is unbelievably gorgeous and bright.
Frenchie winery is the best pet-friendly winery in Napa and the whole area is designed in such a way that even dogs and pets can enjoy their time. Jean Claude Boisset was a landowner of this place and he gifted his wife, Gina Gallo a dog named "Frenchie" and since then the place is called Frenchie winery. We welcome all creatures of god!
V. Sattui Winery:
V. Sattui Winery, St. Helena, California, the most affordable and economical dog-friendly winery in Napa. To elevate the drinking experience of visitors, V. Sattui's winery focuses on controlling the process "vine to cork" and shifting to produce grapes more sustainably. Enjoy the premier and estate wine with a beautiful view!
Every year at the end of May, V. Sattui winery hosts a "Pamper your pooch day" celebration, giving special gifts and sweets to the first 100 check-in customers. Dogs that are on a leash are welcomed and cheered.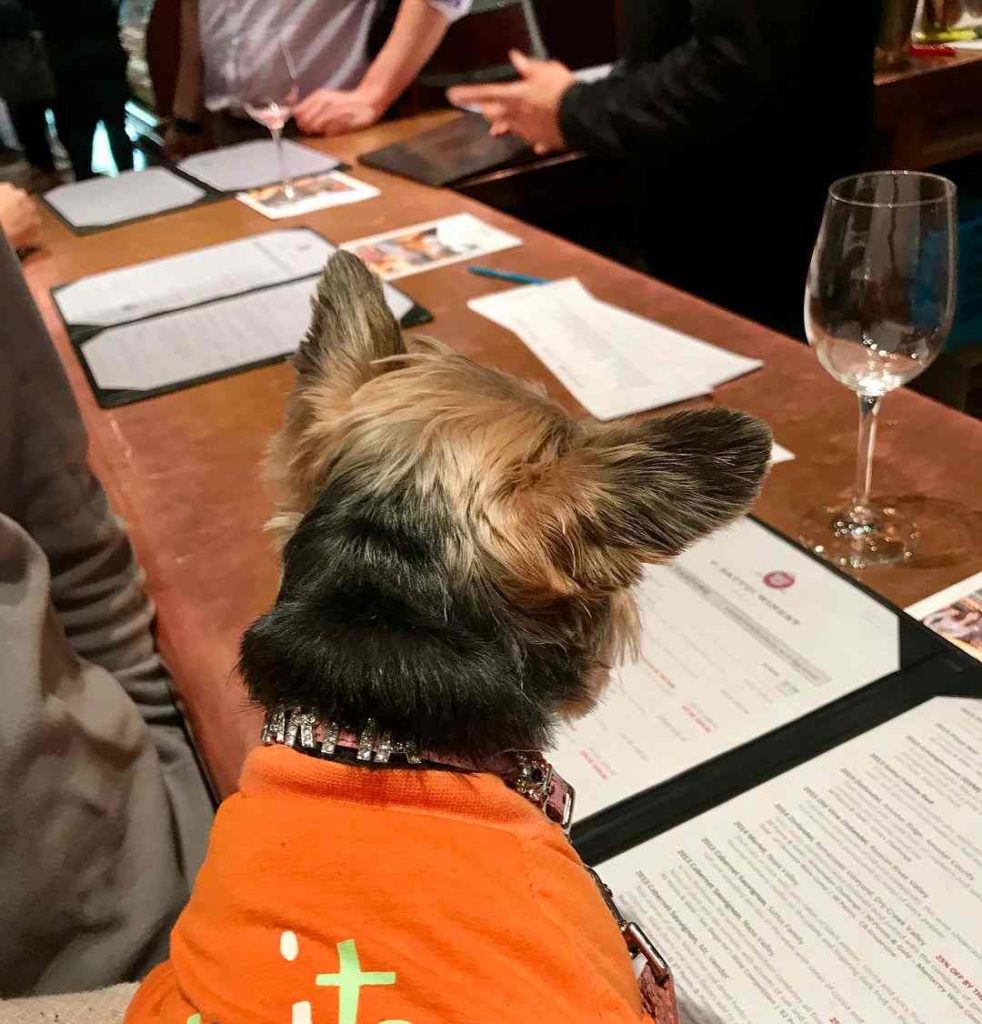 Frog's Leap Winery: 
Still, wondering what wineries are dog-friendly in Napa? Frog's Leap Winery, Rutherford, California, and another stunning sight to behold wait in the valley of Napa. Its ranch house with a beautiful outdoor natural setting in the farmhouse, low pitched roof, and wooden floors make these best and popular among wine lovers. Sauvignon Blanc, Chenin Blanc and Merlot is a must try!
Frog's Leap winery, dog-friendly wineries in Napa welcome human's best friend in the tasting room as well as a picnic area. Keep your dogs on a leash.
Mutt Lynch Winery:
Mutt Lynch Winery, Downtown Windsor, Sonoma County is one of the famous dog-friendly wineries in Napa and Sonoma. Dogs are not only allowed to enjoy and run around the property but their picture is sold to their owner on the dog-themed wine bottles to cherish and make them the guest of honor. Allow your dog to spend quality time with Violet and Clyde, the winery's dog. 
Honig Vineyard and Winery:
The most dog-friendly vineyards in Napa are Honig Vineyard and the winery in Rutherford. This place gravitates wine lovers with its incredible mountain views and icy blue sky. Not only humans but your pooch are also welcomed and allowed in the picnic space. This winery is operated by a small dog-loving family who sustains their life and livelihood on solar energy. Cabernet Sauvignon and Sauvignon Blanc is its specialty. Enjoy your meal and wine together!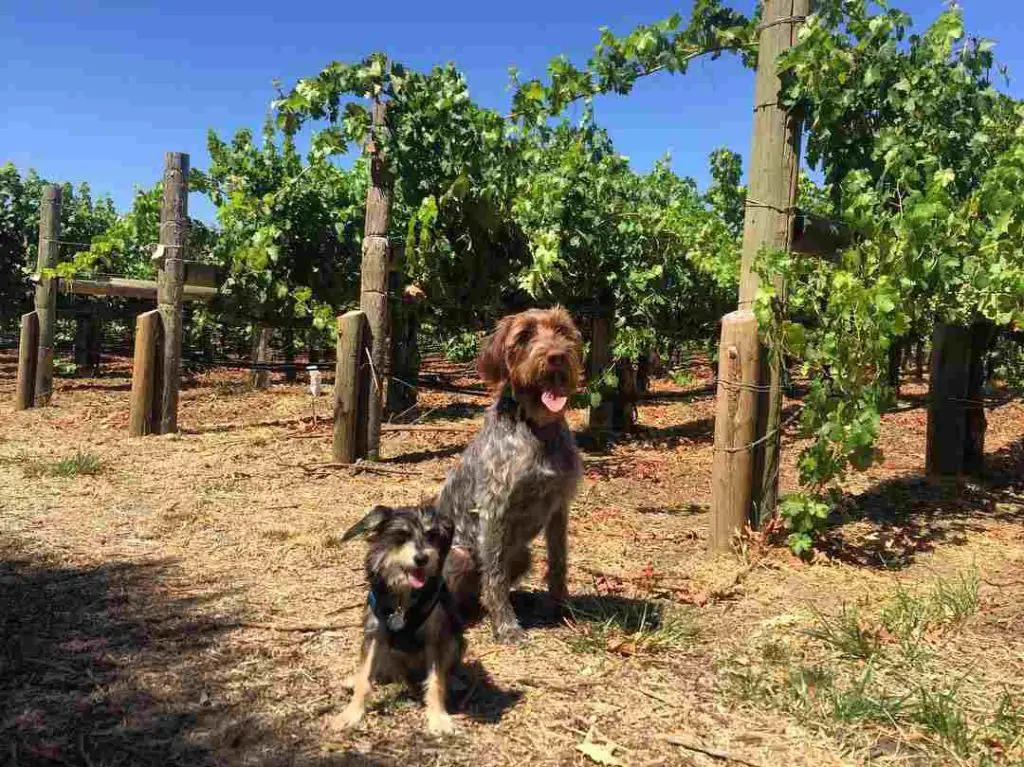 Black Stallion Winery, Chimney Rock Winery, Markham Vineyard, Ruby Vineyard, Tres Sabores, Robert Biale, Cuvaison Winery, Carivintas Winery, Jessup Cellars, Clos du Val, Hope and Grace Wines, Ashes & Diamonds, and hundred more such dog-friendly wineries are found in downtown Napa and Napa valley. Enjoy some good time and award-winning wine with lovely live music!
These best dog-friendly wineries in Napa are surely giving you a peaceful time with your canine best friend. 
Dog-Friendly Restaurants in Napa Valley – Cuisine with Your Love:
If you are taking a day off to Napa Valley, you are not only allowed to visit dog-friendly wineries in Napa but some amazing dog-friendly restaurants. You can enjoy some American, Spanish, Italian, or other beautiful meal options with complimentary water bowls and treats for your pup. 
Give a treat to your pup!
There are hundreds of restaurants in Napa that welcome your pup with an open arm and the perfect outdoor setting makes it memorable and the best. Bring your pup in this summer or spring season, let him enjoy it a little bit more.
Bistro Don Giovanni:
Bistro Don Giovanni has some fine traditional Italian food, classic Italian dishes, pasta with cream sauce, ciabatta bread, semolina, eggs, organic meats, bacon, and a variety of pies like chocolate coconut pie, apple slab pie, strawberry custard pie, and many more. 
Enjoy live music outdoor setting with signature drinks, magical colors cocktails, or the best wine from the best dog-friendly wineries in Napa. Bring your dog; let him get all the attention!
Gott's Roadside:
Taste some mouth-watering American menu – Niman Ranch beef burger, cheesy stuffed veggie burgers, Vietnamese chicken salad, variety of soups, Zoe's bacon, Ahi Poke Crispy Tacos with sushi-grade Ahi tuna, Chicken Kale Caesar osprey seafood, and lot spicy fish and beer. 
Gotts's Roadside attracts visitors who visited dog-friendly wineries in Napa to this restaurant that cooks delicious California's signature dishes and rolls out the red carpet for your pup.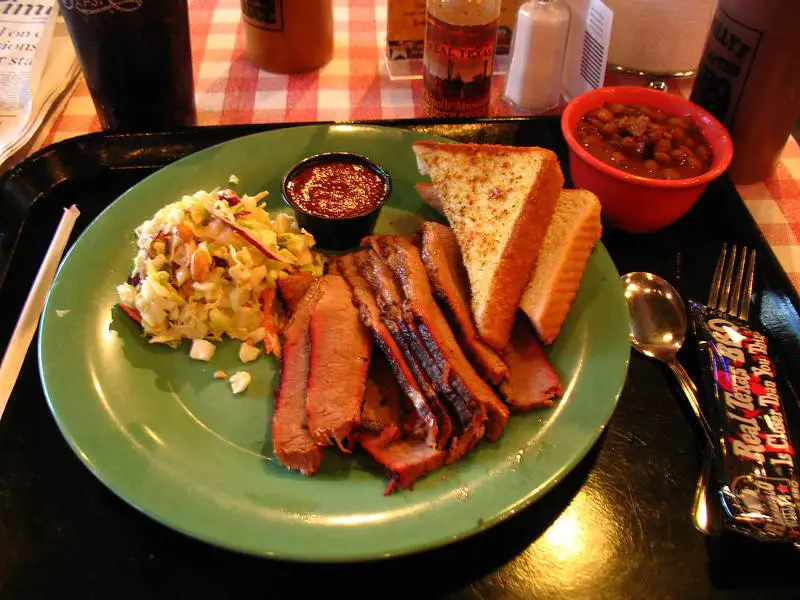 Angele Restaurant and Bar:
Angele offers a picture-perfect terrace setting tale with a timeless experience of cool breeze and a close view of the blue Napa River. Enjoy some French and American cuisine like oysters, salmon, roasted chicken salad, eggs, Spaccatelli, branzino, sweetbreads, and complimentary wine. Enjoy a walk with your dog along the Napa River after amazing French food!
Heritage Eats:
Let's reset your taste buds. Visit, Heritage Eats which serves its guest international-inspired food like Rice dishes, bao buns, local spices baba ghanoush, braised pork tacos, banh mi sandwiches, crispy falafel pitas, and chicken tikka masala wraps. 
We welcome dogs of every size and color and offer a casual cozy setting for guests who visit Dog-friendly wineries in Napa.
You can also visit some other dog-friendly restaurants like – St. Clair Brown winery, Lucy, Downtown Joe's Brewery, and more. 
Dog-Friendly Hotels in Napa Valley – Comfortable and Good Night Sleep
After a tiring day and visiting dog-friendly wineries in Napa, you need a cozy good night's sleep with your furry pal. Napa offers a lot of hotels to stay at, both 5 stars to budget-friendly hotels as per your pocket. Here is the list of the best dog-friendly hotels to stay. They are:
Vista Collina Resort:
A 4-star hotel Vista Collina Resort situated near downtown Napa with some exceptional features like an outdoor pool, restaurant, wine tasting events, fitness center, and hot tub. Enjoy air-conditioned rooms, with big-screen televisions and a private bathroom. Numbers of hiking, cycling, and other activities are conducted from this resort. >>Book Your Stay<<
Harvest Inn:
An idyllic vineyard view from the room, storybooks on the shelf, and a great place; Harvest Inn situated at the heart of St. Helena, a dark green-covered vineyard. It has an open swimming pool, fitness center, and brings you very close to Mother Nature. Seeing your four-legged friend playing and running along the redwood trees is enough to mesmerize your eyes. >>Book Your Room Now<<
Hampton Inn & Suites:
Need a relaxing place after wandering at dog-friendly wineries in Napa? Then Hampton Inn is the right place. It is dog-friendly and kid-friendly! It is constructed at the foot of a hillside forest with modern surroundings and spacious rooms. Bring your better half and your pet to spend a lovely night! >>Book Your Stay<<
If you want to explore some other places then you can book a room in Bear Flag Inn, Bardessono, Solage Calistoga, The Napa River Inn, Archer Hotel, North Block Hotel, Vintage House, and a lot more. Do visit once in your lifetime. You will surely love these places. 
If you are planning to visit dog-friendly wineries in Napa the above information and knowledge will be helpful to you. These wineries are highly recommended for a dog-friendly weekend getaway in California. Napa is a little expensive compared to Sonoma so remember to keep your purse full. Pick a bottle of wine and proceed to the tasting room with your pup by your side to enjoy the beauty of Napa Valley and its vineyard.
Read Next: