Top 11 Dog-Friendly Vacations in California: The Ultimate Guide
Are you planning a vacation with your pet dog? Well, there is no such place as beautiful as California. We bring you the best dog-friendly vacations in California to offer you the best time to spend with your furry friends. You can browse through the most exciting places across California with your dog.
Take a tour of California's beautiful beaches, mountain chains, and lush forests with your dog. There are a handful of dog-friendly places to explore; hence choose a location that will give you and your pet complete enjoyment.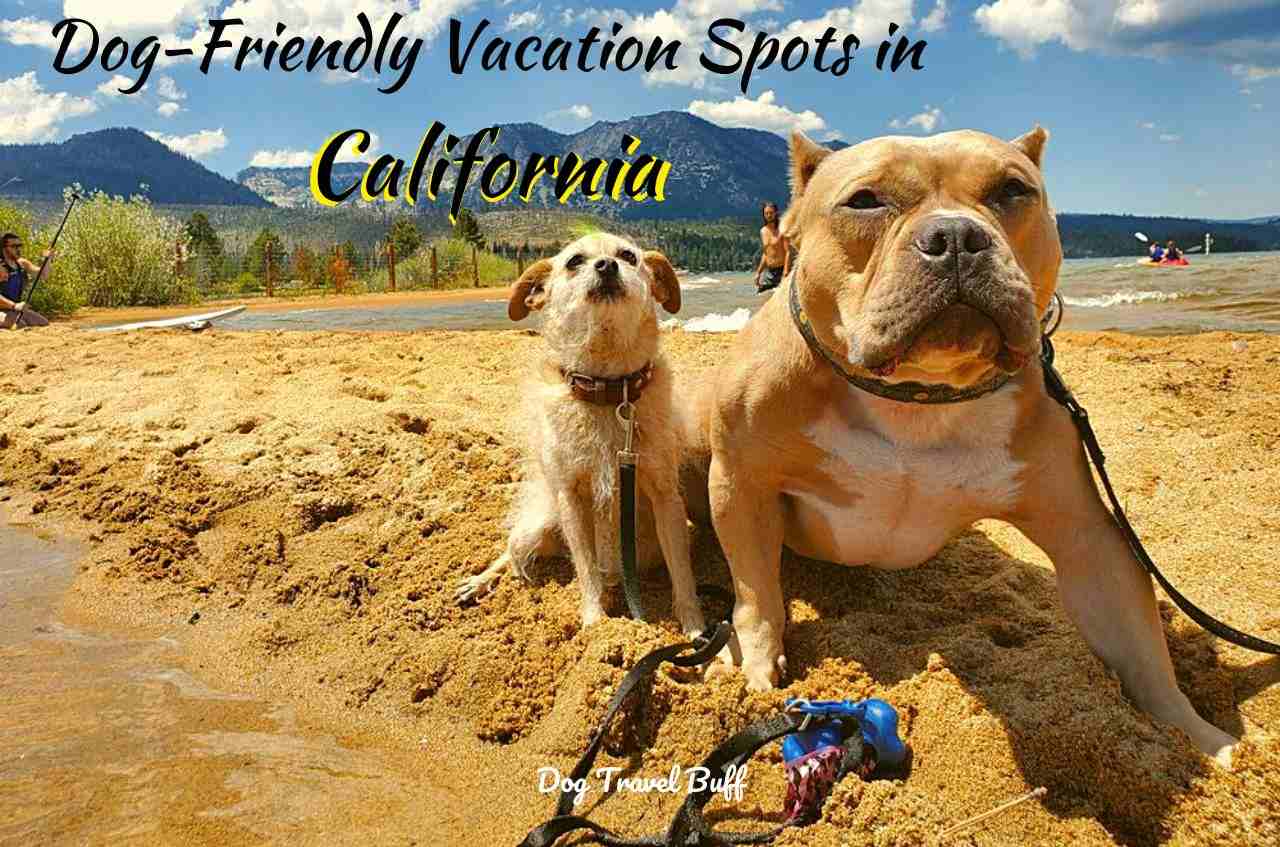 This post may contain affiliate links. If you buy something through one of those links, you won't pay any extra penny, but I'll get a small commission that encourages me to deliver more helpful content for you.
The Golden State is full of adventure and thrill. So, make sure to hit the road with your pet and enjoy these fantastic dog-friendly California destinations.
Best Dog-Friendly Vacations in California
Take your pet to these fantastic eye-catching places. Catch a glimpse of some of the best places to travel with your dog in California and create unforgettable memories.
1. Marin County
Marin County is situated across the Golden Gate from San Francisco. You can find numerous dog-friendly parks here to take a tour around with your pet. Marin County is one of the intriguing dog-friendly places in California, surrounded by gorgeous locations.
Dog owners can opt for luxury cottages for a stay. There is a boutique resort on Tomales Bay in Marin County, which is super dog-friendly, and you can have access to some of the adventure activities around the Bay area. Visit the waterfall hike in the north of Mount Tamalpais with your pet. The place will surely be a relaxation for you and your dog.
The cottages are well sanitized, and the staff takes good care of the tourists and provides an excellent experience for pets and humans. If you're planning for a dog-friendly weekend getaway in California with your best buddy, Marin County is undoubtedly a great place to have a great time.
Dog-friendly things to do in Marin
Bring your little pet on a ride to the beautiful beaches in Marin County.
Hike on the two top locations around Marin County. Fairway Falls, Bolinas Ridge trail, Tiburon Ridge trail are some of the most scenic dog-friendly hikes in Marin.
Check out the vibrant nature surrounded by lush greenery with your dog.
Take a visit to the town area with your favorite pal.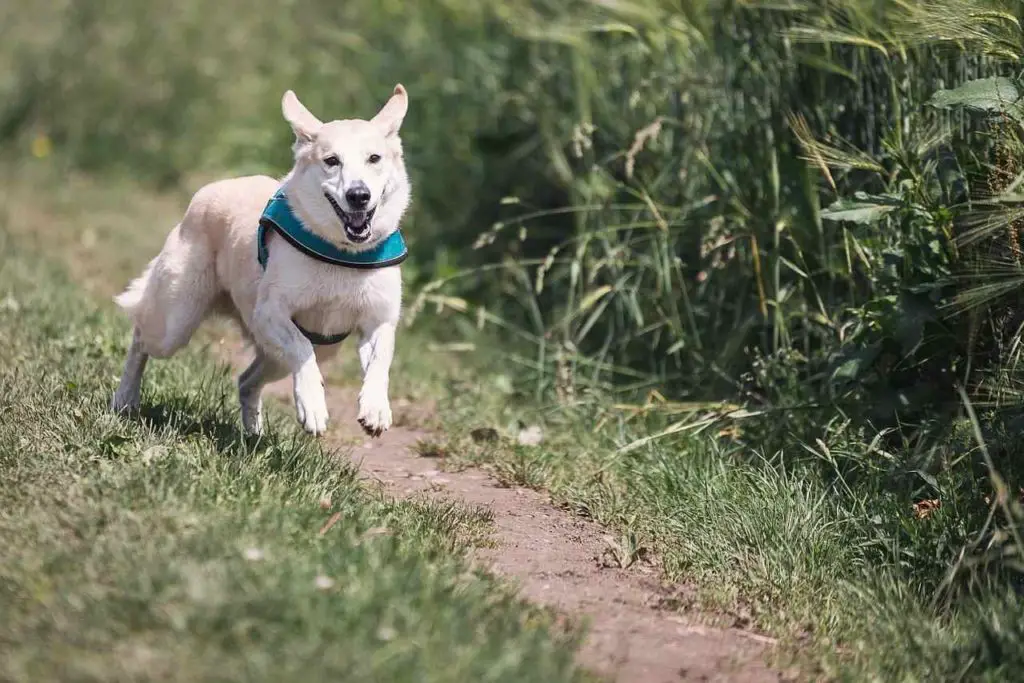 2. Santa Cruz
Santa Cruz is one of the best destinations for your furry friends, and you can have access to many places for your little pup to chill and relax. Browse around the loveliest dog-friendly places in California at Santa Cruz. You can find here budget-friendly and elegant resorts, hotels, and comfortable B&B inns.
Santa Cruz is loaded with beaches for you to chill. Enjoy the coastal getaways in Santa Cruz with your salty and wet pooch. Go for strolls around the area and relax in the shades of the stunning redwoods.
It's a bonus to vacation with your dog on the beaches of Santa Cruz. You can go for a romp in the park, surf on the beach, or chill out in some local restaurants, which welcome pets too.
Dog-friendly things to do in Santa Cruz
3. Big Sur
Big Sur is a place filled with pet-friendly parks and restaurants. It serves as a delightful place for dogs and their owners to enjoy. If hiking with your dog is on your bucket list, Big Sur should be on your travel radar. There are many pet-friendly hiking trails in Big Sur, such as the Cruickshank Trail where you can take your dog to enjoy the scenic beauty.
Apart from that, there are many pet-friendly hotels, among which the Ventana Big Sur is the best. It's a perfect destination for vacations with dogs in California. Ventana offers two dogs per room for $150 and has a plush bed and a water bowl for each pet.
There are also many pet-friendly beaches in Big Sur, where you and your dog can spend the whole day splashing around in the water.
Dog-friendly things to do in Big Sur
Dogs on leashes are welcome at Pfeiffer Beach.
Dogs can also explore the incredible landscapes of the California Coast with their owner.
Go for hikes in Sykes Hot Springs via Pine Ridge Trail.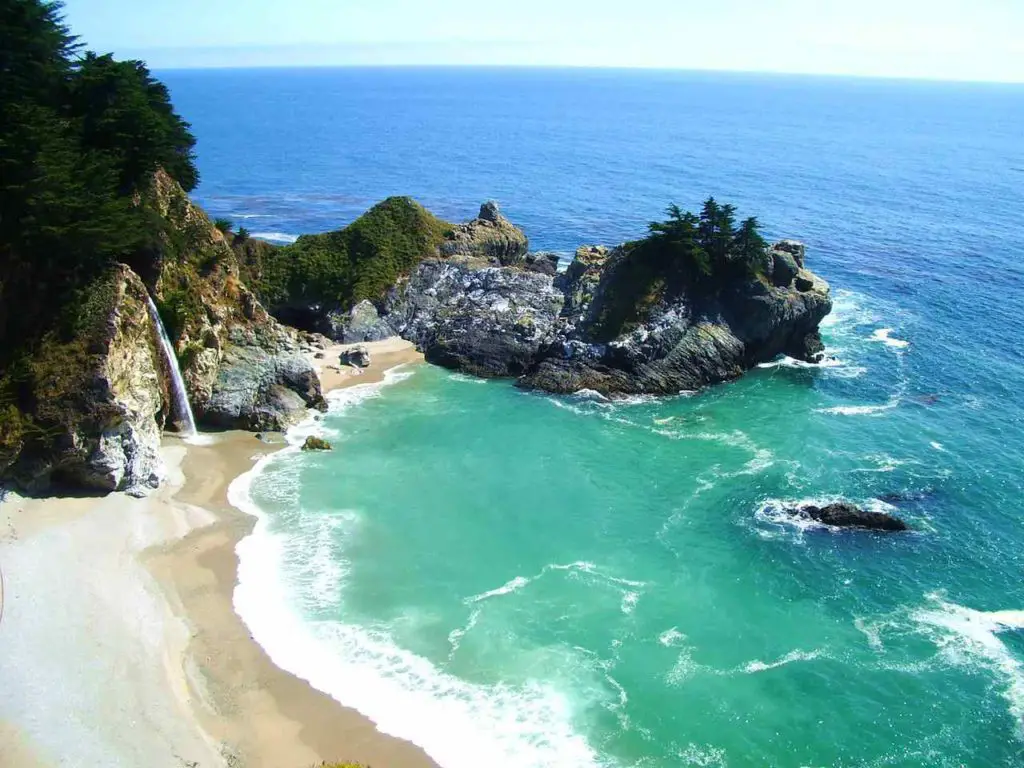 4. San Diego
San Diego tops the list of best pet-friendly locations in the world. The place is a real paradise for beach lovers and offers many fun activities for pets. The sunshine and sandy shoreline of San Diego make it among the most amazing dog-friendly vacation spots in southern California.
You and your pets can enjoy the cliff-lined coasts of La Jolla and Del Mar. You can also visit other nearby beaches every day. The Cowles Mountain trail in San Diego is suitable for hiking, where you can have a 360-degree view of the entire city.
Pamper your pooch and dogs at pet spas, dog washes, etc. You can also experience a local brunch at the Stratford Court Cafe.
Dog-friendly things to do in San Diego
Go walking in the streets of Old Town San Diego State Historic Park.
Shop for your pets at the open-air Westfield UTC Center.
Go hiking to these pet-friendly hiking trails in San Diego – Twin Peaks trail, Iron Mountain, Batiquitos Lagoon are
There are private areas for pet owners in the left-center field.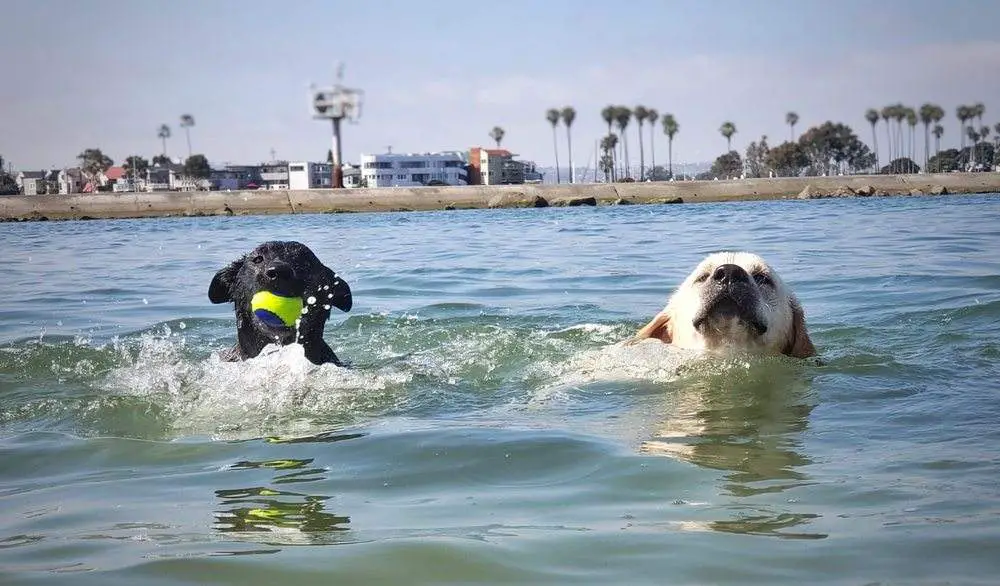 5. Santa Barbara
Vacations are necessary for everyone, including your pets. Santa Barbara is the perfect spot for entertaining your dog. You can go for plenty of activities together at the beach, parks, trails, cafes, etc.
Among pet-friendly lodgings, Santa Barbara has Camp Canine, a "resort and spa" which offers day camp, training, and grooming lessons. It has dog daycare and boarding facilities to take care of your canine friends.
There are also many dog ranches, such as the SAM'S Doggie Dude Ranch, to treat your pup to wide, open spaces. Santa Barbara also has year-round places for dining purposes suitable for you and your pets.
Dog-friendly activities to do in Santa Barbara
Find pet-friendly accommodations and reservations.
Play fetch and splash in the waves.
Go for hiking trails and recreational activities.
There are many adventures for your pets, such as yacht sailing.
6. Death Valley
Death Valley National Park is one of the best places for pet-friendly vacations. The park is home to many resources, wildlife, visitors, and pets. Also, you can take your pets to many campgrounds or picnic areas at this place.
The Death Valley is one of the most amazing dog-friendly destinations to visit in California. In addition, this place has spectacular backcountry roads, ideal for taking leisure walks or hiking trails with your best bud.
Mid-October through mid-May is the time when you can visit Death Valley with your dog. However, the best time of the year to travel Death Valley with your pet is during the spring season.
Dog-friendly activities to do in Death Valley
You can take walks near the developed areas of the Valley.
Go camping with your dogs in the Valley during winter or spring.
There are many hiking destinations for traveling with your dog.
Find pet-friendly and affordable accommodations like Panamint Springs Resort.
7. Lake Tahoe
Go for dog-friendly day trips in northern California to Lake Tahoe. The Basecamp Hotel at Tahoe City allows pups for a $45 one-time fee.
You can enjoy hiking on the nearby trails with your dog during the day and have a peaceful walk down the streets in the evening. Besides, Tahoe also has many adventure sports like rafting and boating, suitable for your canine friend.
Lake Tahoe houses some of the best dog-friendly beaches in Northern California that will render you and your pet enhanced swimming experiences. So, if your dog loves to swim, then Lake Tahoe is the place to be at.
Moreover, your pets are warmly welcomed in the Incline Village Visitors Center and Tahoe City Post Office.
Dog activities to do in Lake Tahoe
Enjoy the dog friendly beaches at Tahoe with your pet in the pleasant weather.
Bijou community offers a 38000 sq feet area for dogs to run wild in the park.
Take your dogs on scenic trails in Lake Tahoe.
Let your furry friend try out new food items to savor its tummy.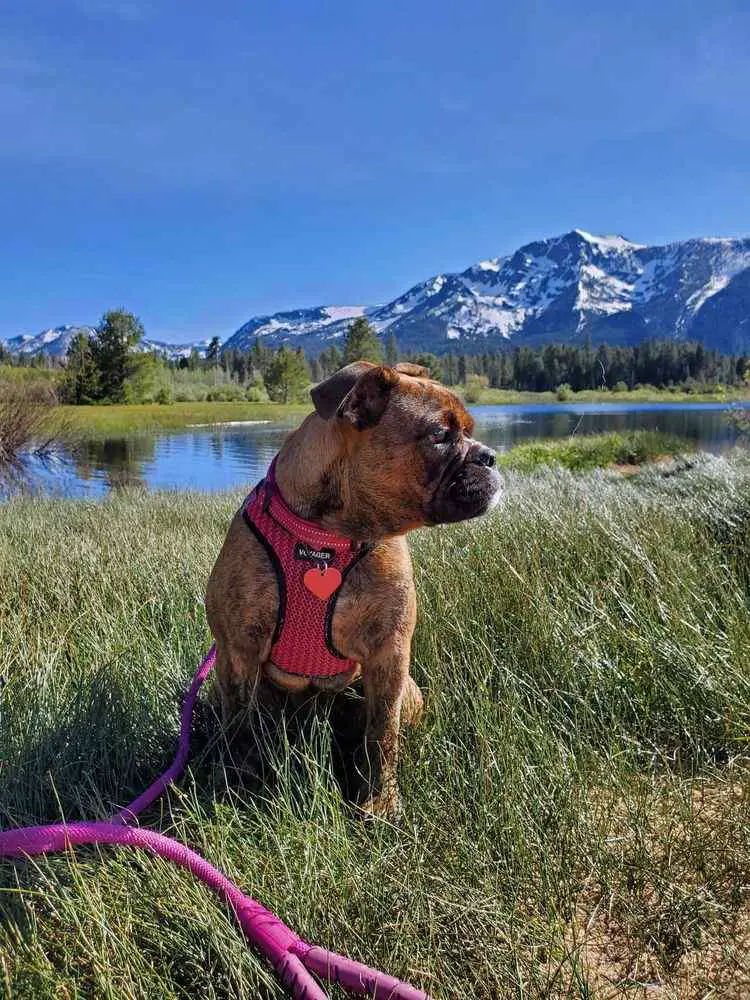 8. Carmel-By-the-Sea
Carmel is termed "America's Most Dog-Friendly Small City" by Dog Fancy Magazine. This city has many pet-friendly places that seem like a dog paradise. There's the Carmel Business District, where your dog can munch on the treats given by shopkeepers and drink water from a dog-exclusive water fountain.
There are art galleries that hang paintings at eye level of your pets, and many doggie bag stations are found on the streets.
Carmel is an on-leash beach where you can take your pets for a run. The beach also has facilities of poop bags and water bowls if your dog needs to take a moment to play. Besides, Carmel Beach has beautiful scenic sights such as the Carmel Point, Pebble Beach Golf Links, and Cypress trees on the white sand.
Dog-friendly activities to do in Carmel-By-the-Sea
Go for dog-friendly wine tasting rooms at the Galante Vineyards.
Dine-in at the most pet-friendly restaurants in Carmel.
Stay at spacious inns or hotels that offer a dog-friendly ambiance.
Related Post: 10 Best Things to do in Carmel with Your Dog
9. San Francisco
San Francisco is a drop-dead gorgeous vacation spot in the U.S. with many tourist attractions and dog-friendly beaches for your little furry friends.
Baker Beach is one of the most popular dog-friendly weekend getaways in San Francisco. In the northern part of the beach, dogs can roam off-leash. Also, your dog can run around the wide beach and enjoy the waves.
Your pets will also love crossing the Golden Gate Bridge. The walkway is dog-friendly between 5 pm and dusk regularly.
Besides, if you and your dog love hiking, you can look for some dog-friendly hikes in Bay Area and take your pet to the picturesque trails. There are also many other enticements for pets, including the Embarcadero, Fisherman's Wharf, etc.
Dog-friendly things to do in San Francisco
San Francisco is a center for dozens of dog groomers who will help your pet get a makeover.
Explore Baker Beach, Fort Funston, Montara State Beach, Esplanade Beach and other pet-friendly beaches in San Francisco.
Take your pet shopping at Union Square.
Enjoy classic delicacies at Le Marcel.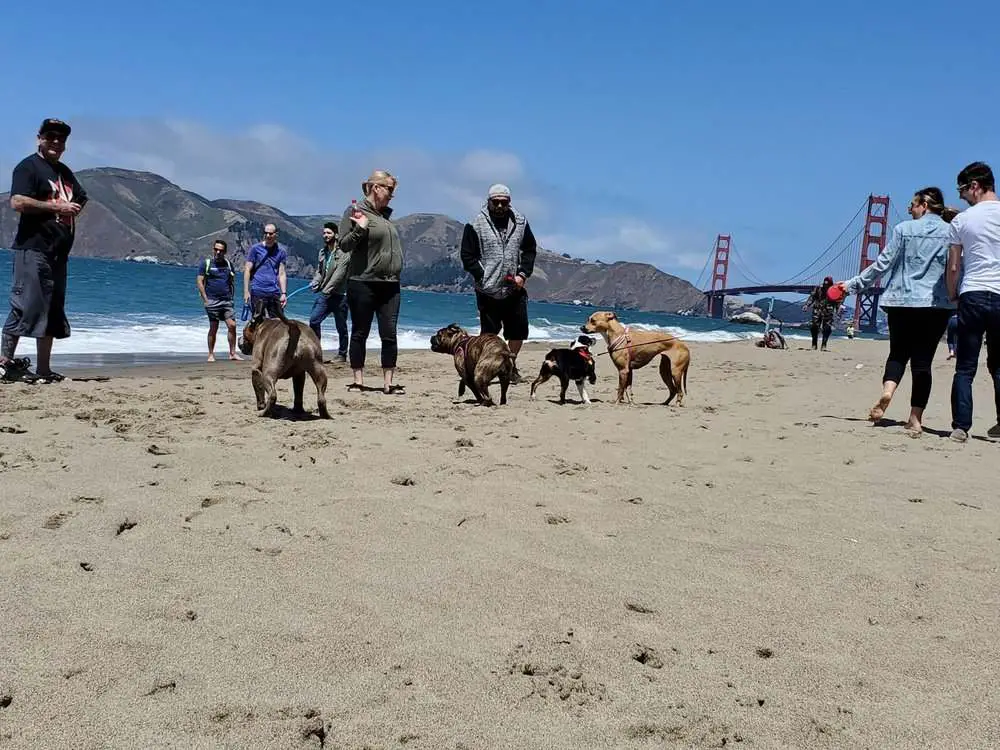 10. Los Angeles
Los Angeles is another pet-friendly destination in the United States. Many hotels offer pet services, treats, etc., here. Also, you can register your pet at Kennel Club LAX, which provides top-notch grooming and spa services.
The dogs on leash can visit the shopping malls and other attractions. The state parks allow dogs to run freely and hike the trails. Los Angeles offers the most exciting dog-friendly day trips and dog-friendly road trips in California. In addition, you and your pet can fine dine at any pet-friendly restaurants in L.A.
Dog-friendly activities to do in L.A.
Your pet can ride the trolley at the Grove in Los Angeles.
Enjoy the hiking trail to the Hollywood Sign. Runyon Canyon, Griffith Park trails are also popular dog trail in Los Angeles.
Also, you and your pet can chill at the lovely Venice Beach.
11. Half Moon Bay
Half Moon Bay is a quaint, tiny coastal city in California. This city is famous among surfers because of Mavericks, a location for big wave surfing. There are many dog beaches in Half Moon Bay, such as Poplar Beach, Pillar Point Harbor Beach, Miramar Beach, and Pelican Point Beach, where you can take your pet.
Some of these beaches even allow dogs to roam around off-leash, allowing your pet to frolic freely in the sand. Half Moon Bay Coastal Trail will be the best option if you want to walk your dog while sightseeing. Besides, many pet-friendly hotels near the area will take care of you and your dog.
Dog-friendly activities in Half Moon Bay
Go kayaking along with your dog at Half Moon Bay Kayak Co.
Let your dog play around freely and mingle with other dogs at the Coast Side Dog Park.
Explore Downtown Half Moon Bay in the evening and treat your dog to a yummy meal at Sam's Chowder House.
Tips for Dog-Friendly Vacations in California
Before you embark on an exciting journey with your dog, you should take care of a few things, as stated below.
You must assess your pet's tolerance for traveling around the cities via long road trips.
Get travel insurance for yourself as well as your pets.
Maintain the safety of your pets while you are driving.
Get information about dog-friendly accommodations from the American Kennel Club.
Check whether your pet is allowed to travel to your desired destination.
Final Words
Dog owners have to sacrifice most of the time as many holiday destinations are not pet-friendly. However, now that you have read the article, you know which places are dog-friendly in California where you and your furry friend can have a gala time together.
So, the next time you plan to go on a holiday, choose one of the fantastic destinations mentioned above.
Read Next:
FAQs – Dog-Friendly California
1. What is the most pet-friendly state?
A: Owing to the plethora of amenities and recreational activities present for your dogs, California is one of the most pet-friendly states in the U.S. Marin County, Lake Tahoe, Santa Cruz, and Half Moon Bay from northern California and Santa Barbara, Los Angeles, Malibu from Southern California are some of the best dog-friendly vacation spots in the Golden State. From hiking and swimming to rafting and kayaking, you can make your dogs do many adventurous activities in these places, creating life-long fun memories.
2. Is it better to take a dog on vacation or leave home?
A: It is fine even if you leave your dog at home and go for a vacation. But ensure to leave them with any reliable relatives, friends or neighbors, etc., whom the dog knows well. On the contrary, you can visit pet-friendly destinations if you don't want to leave your dog alone.
3. Can I bring my dog into stores in California?
A: The California Retail Food Code, as per section 114259.5, has implied that live animals are not allowed in any food facility. However, leashed dogs are allowed in many common areas of California.
4. What are the most dog-friendly cities?
A: Dog-friendly cities provide many facilities for pets and their owners. Some of the most dog-friendly cities in the USA are Portland, San Francisco, Santa Cruz, Madison, Los Angeles, San Diego, Malibu, Monterey, etc.
5. Is Sequoia National Park dog-friendly?
A: Dogs are not allowed on any trails at Sequoia National Park. The campgrounds and picnic areas should have pets on a leash every time.