11 Amazing Dog-Friendly Vacations in Florida
Treks, beaches, and diverse landscapes in Florida are perfect for vacations. More and more people are considering taking their dogs on vacation. Since friends don't leave their closest companions at home when they go on vacation, there is no need to leave your furry friend behind, either. If you are looking for dog-friendly vacations in Florida, several locations accept visitors with dogs in the Sunshine State.
Check out this list of the top 11 dog-friendly vacation destinations in Florida for your next trip with your furry companion!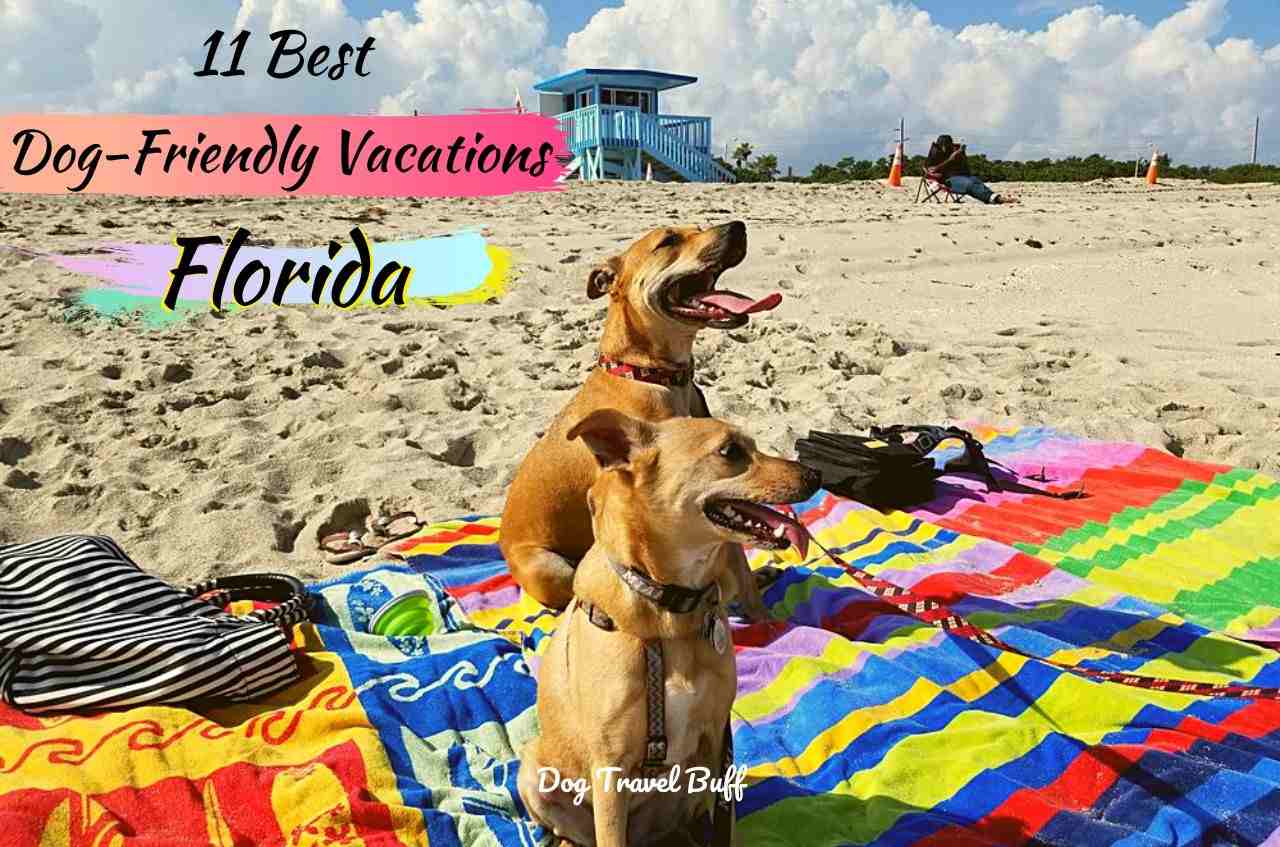 This post may contain affiliate links. If you buy something through one of those links, you won't pay any extra penny, but I'll get a small commission that encourages me to deliver more helpful content for you.   
List of The 11 Best Dog-Friendly Vacations in Florida
1. St. Augustine
St. Augustine is commonly referred to be the oldest city in the USA. Roughly 100 miles north of Orlando, a place welcomes pets called the Fountain of Youth Archaeological Park. No matter what activity you are searching for, this one is ideal for adding to the list of dog-friendly vacations in north Florida.
The park contains a planetarium that exhibits early Spanish explorers' tools for determining locations and latitudes. These tools have shown to be entirely accurate in locating places.
Dog-Friendly Things to Do in St. Augustine
You may also take a guided walk in the Colonial Quarter in St. Augustine.
Blacksmithing and musket powder loading are two of the many entertaining historical Spanish hobbies showcased in the park.
Tip: Peacocks frequently traverse these locations, so keep your furry companions on a leash.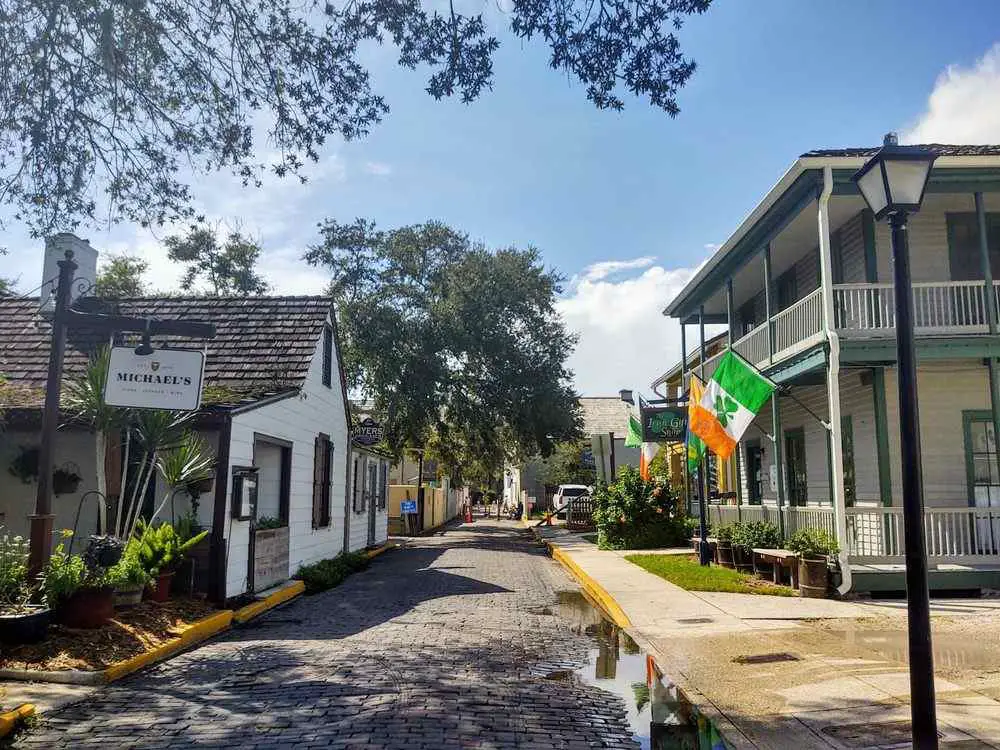 2. Tierra Verde
Fort DeSoto State Park is one of the dog-friendly places in Florida. It is a beachside state park near Tierra Verde, Florida. You can escape to this well-known park with your four-legged companion without worries. It is 1,136 acres in size and has magnificent lakes and white sand beaches.
Two separate gated areas are near the shore for small and large dogs. Dogs have access to the beach in a specified area of the dog park. There are separate water stations in each of the fenced-in zones of the dog park.
Dog-Friendly Things to Do in Fort DeSoto State Park, Tierra Verde
Catch some fish on the fishing piers.
Enjoy the beach in the picnic shelters.
Play with your dogs in any of the fifteen playgrounds.
Tip: You need to pay a small fee to access the park.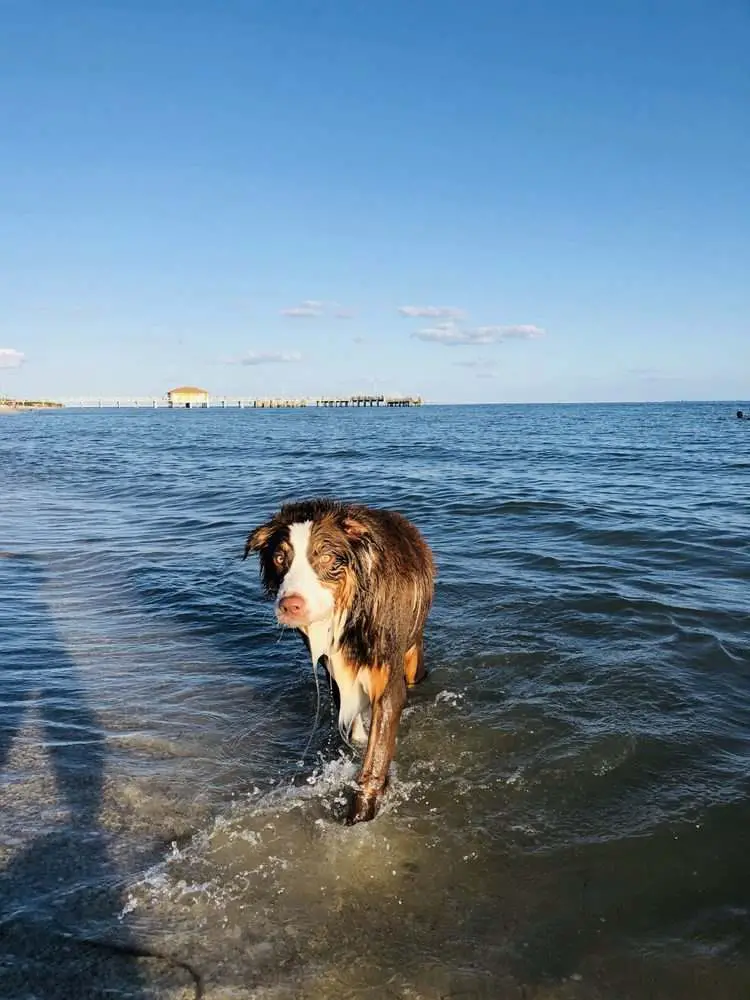 3. Panama City Beach
Pet-friendly establishments abound with 120 shops and several restaurants. Pier Park is located in Panama City Beach's outdoor mall. There are several pet-friendly locations in this coastal town on the Gulf of Mexico in northwest Florida. It is renowned for its abundance of dog-friendly Florida camping and lodging options.
It includes pet-friendly beachfront hotels that can vary from budget-friendly to luxurious. Hikers can discover wild turkeys, woodpeckers, and alligators sunbathing along the 11-mile route in Conservation Park.
Dog-Friendly Things to Do in Panama City Beach
Dolphin and Snorkel Tours take humans and their pets on cruises around the gulf for extra excitement and pleasure.
The nearby Shell Island has a turquoise sea and is the ultimate dog destination.
Pets on leashes are welcome to play in the waves, enjoy the wind, and interact with other canines.
Tip: According to local regulations, leashed dogs are permitted in the outside areas of restaurants.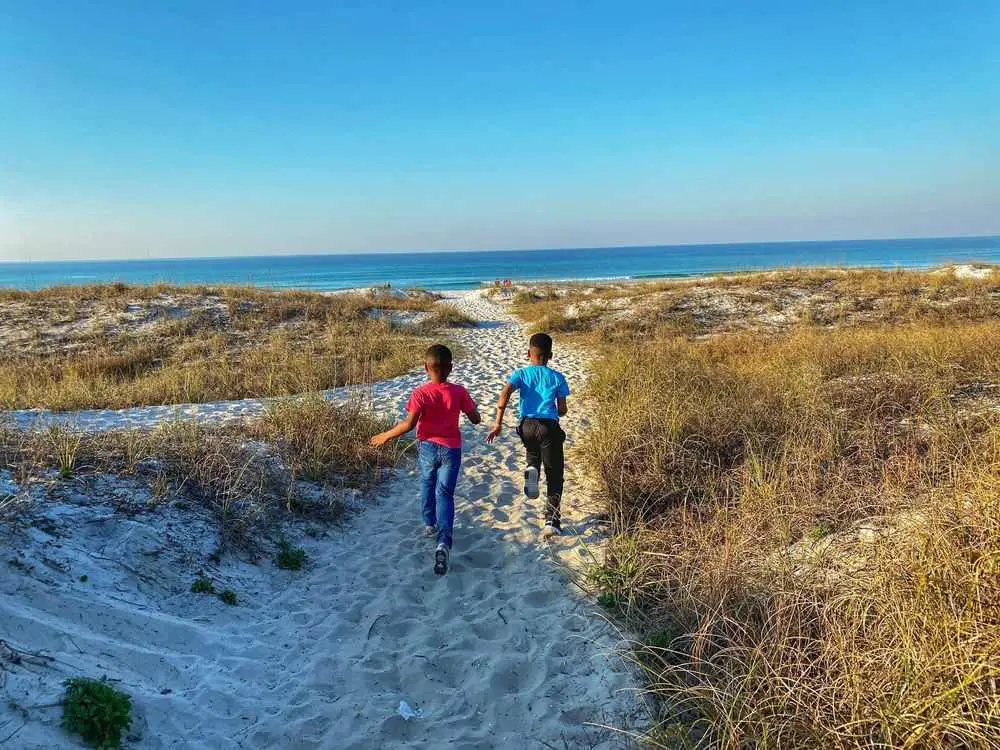 4. Miami
Miami is one of the perfect pet-friendly vacation spots in south Florida, making it a terrific holiday destination for dogs. Several pet-friendly lodging options are available, including the Epic and the Surfcomber. These places only need you to sign a disclaimer with no breed or size limits. The disclaimer assures your dog will behave well and that you will be liable for any damages.
There you will find plenty of things to do in Miami with your dog. You can spend a long day at one of Miami's many beach parks, which will satisfy your furry pal. Miami's most well-known retail areas allow dogs, so your canine companion won't miss out on any of the fun. If you want to take your pet to the beach, you must go to North Shore Park and Bark Beach.
Dog-Friendly Things to Do in Miami
You may take your pet for a stroll around the Art Deco zone and locate pet-friendly outdoor spots.
Take a stroll around the Wynwood Art District with your dog and organize a picture shoot amidst the murals.
Check out these dog-friendly beaches in Miami if you're looking for a beach vacation with your dog.
Tip: Visit Shake Shack which has a special menu for dogs.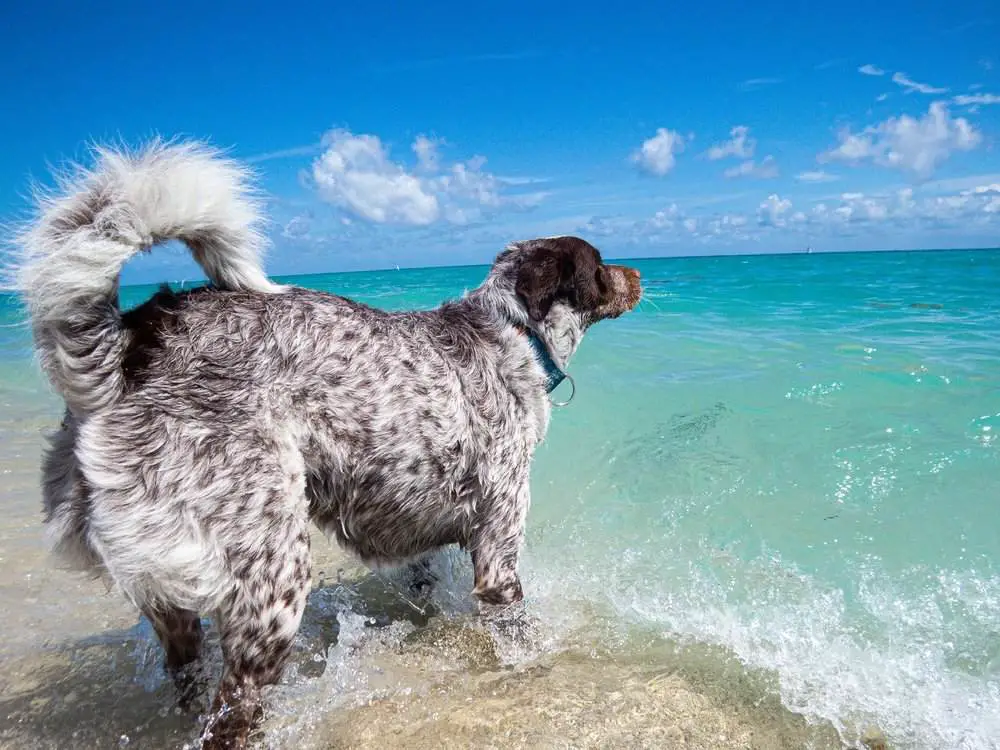 5. Stock Island
Stock Island is another popular dog-friendly vacation in Florida. There are several dog-friendly restaurants, Tiki bars, and marinas on the Island. The marina at Stock Island Village provides more than simply a place to dock your boat.
Several hotels on the marina will treat your favorite four-legged buddy like a VIP. Both Matt's Stock Island Kitchen and the Salty Oyster Bar welcome pets.
Dog-Friendly Things to Do on Stock Island
Hangout in Stock Island Village Marina
Go paddleboarding with your pets on the Lazy Dog Adventures excursion on Stock Island.
Tip: On days with low tide, the Island provides safe conditions for dogs to swim around.
6. Key West
Key West is a well-known vacation place for those seeking the ideal location in Florida. If you are planning one of the ultimate dog-friendly weekend getaways in Florida, this one is the right spot. Key West is a quirky town with several dog-friendly bed and breakfast establishments.
There are yoga courses on paddleboards if you want to maintain your fitness regimen. Additionally, there are guided trips available to the mangroves in Key West. Numerous bars, parks, and open areas on the Island are dog-friendly.
Dog-Friendly Things to Do in Key West
You may view starfish, conches, and the notorious Portuguese man of war.
Learn about the ecosystem's intricate saltwater system.
Tip: Check out Island Dog's Bar, a chill spot that accepts your canine companions as equals.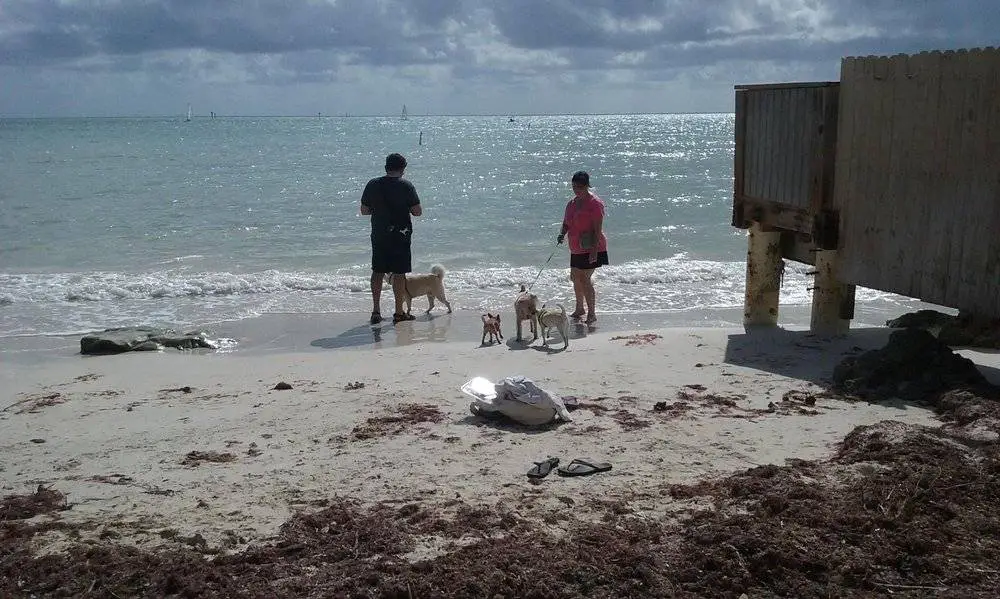 7. St. Petersburg
St. Pete is one of the best places to travel with your dog in Florida. Numerous restaurants and microbreweries may provide outside eating and accept well-behaved dogs. You can find pet-friendly lodgings in St. Petersburg. The beach is the main attraction of St. Pete, and your furry friend may also join you there.
The most opulent hotel on St. Petersburg Beach, the historic Don Cesar Resort, welcomes dogs and formerly advertised puppy massages. One of the five offshore keys south of St. Petersburg is Fort De Soto Park, a historic fort used for coastal defense in Florida. It is a beautiful spot to spend the day while you travel with your dog.
Dog-Friendly Things to Do in St. Petersburg
Visit the Three Birds Tavern, which lets patrons enjoy patio sitting with their dogs. It offers fantastic pet-friendly breakfast, lunch, or dinner options.
Dogs can run, swim, and play off-leash in a designated area at Fort De Soto Beach.
Tip: Visit the Dog Bar in St. Petersburg while you're there. It has a doggy pool, a playground, and an off-leash area.
8. Port St. Lucie
Port St. Lucie has some of the best spots for a vacation in Florida. The Savannas Preserve State Park in the city boasts broad boardwalks, a clear sky, and winding pathways. The pathways look out over the freshwater marshes, which provide a haven for numerous birds and other animals.
Visit Walton Rocks Dog Beach, a popular dog-friendly beach in Florida, a narrow strip of the Island in the Fort Pierce region. Another dog-friendly place in Port St. Lucie is the Heathcote Botanical Gardens.
Dog-Friendly Things to Do in Port St. Lucie
Enjoy paddling in the canals on a guided canoe trip with your dog and burn your calories.
Walton Rocks Dog Beach offers 24 acres of leash-free place for people to swim with their dogs.
There is plenty of room to play a few games of fetch or just run about the verdant grounds.
Tip: Since there aren't any food outlets on the property, carrying some food for both you and your pets is a good idea.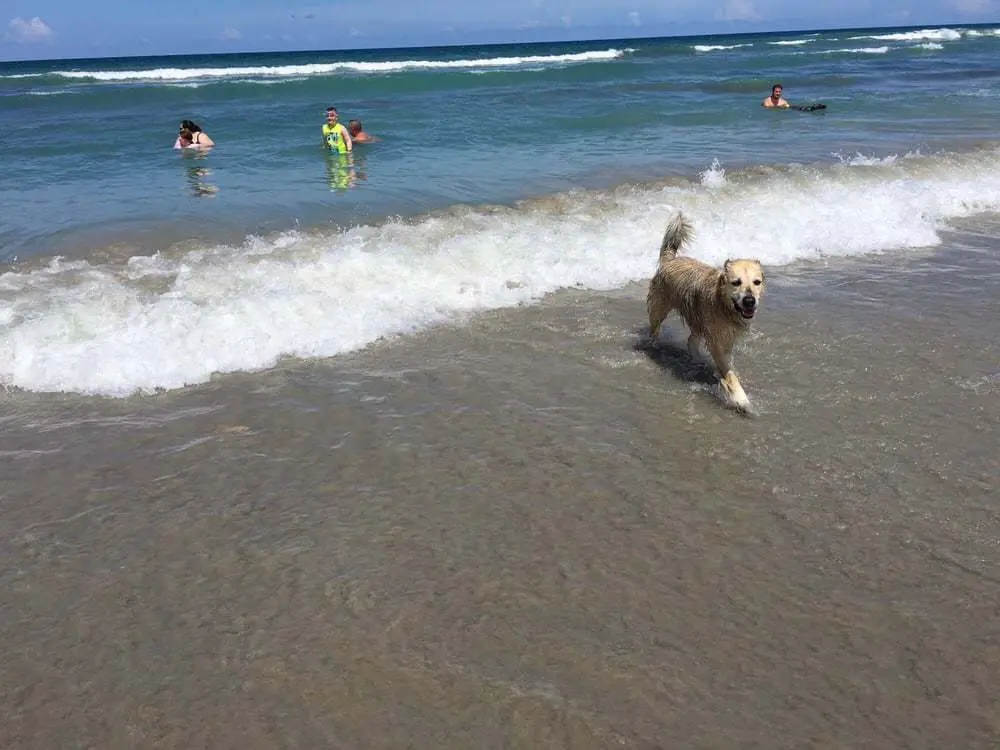 9. Vero Beach
If you are looking for a dog-friendly beach vacation in Florida, Vero Beach is the one for you. The St. Sebastian River State Park is located in Vero Beach on the east coast of the Florida peninsula.
It features a variety of natural landscapes, including tall pine woods and grassy knolls. There are roughly 25 pet-friendly hotels in this region alone in Vero Beach. Your canine companions may socialize in a sizable, gated area at the Vero Beach Dog Park.
Dog-Friendly Things to Do in Vero Beach
Go hiking with your dog on the lovely hiking route around marshes and boardwalks in St. Sebastian River State Park.
Take your pets on an ocean cruise with Treasure Coast Cruises while in Vero Beach. Enjoy the natural scenic beauty of Florida and the regular dolphin sightings.
Tip: Vero Beach Dog Park has lots of water bowls and a dipping pool for them to cool down in the heat.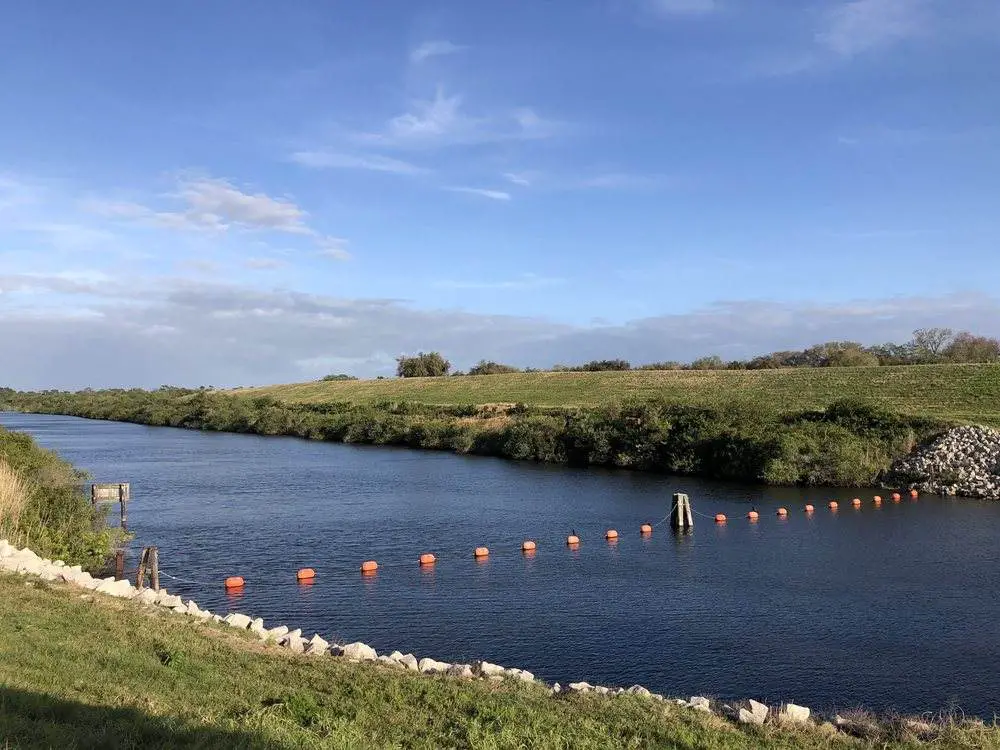 10. Port St. Joe
Port St. Joe is one of the most beautiful dog-friendly destinations in Florida. It is a charming tiny port situated in Gulf County. Also, it overlooks the marina and is an excellent place to wander with your dog. The bay of this port lies in the south of the Gulf of Mexico.
Cape San Blas, which used to be a significant sea salt production site, is another pet-friendly location, which is about a 20-minute drive south of Port St. Joe's center. The crew is helpful and tolerant as long as people are courteous and the beach is kept clean.
Dog-Friendly Things to Do in Port St. Joe
The beach's floor is made of fine, white sand, ideal for swimming and wading.
Near Cape San Blas, Salinas Park offers horseback riding on expansive beaches for those seeking a bit more excitement.
Tip: Dogs are not permitted to dig close to designated turtle nests and must always be kept on a leash.
11. Torreya State Park
Torreya State Park is a perfect addition to this list of the best dog-friendly vacations in Florida. It is a great area to stroll or hike with your four-legged buddy. Leashed dogs are permitted at several state parks in Florida, including this one. You will enjoy seeing a new sort of landscape in Torreya State Park, where you may spot over 100 different bird species.
You may also discover dozens of unusual plant species, including the Torreya tree that gave the park its name. You can always plan a trip to this park during vacations with your dogs in Florida.
Dog-Friendly Things to Do in Torreya State Park
Go hiking and bird viewing with your dog in the state park.
Organize a picnic in the park and enjoy the panoramic views of the Apalachicola River
Tip: Prepare for their presence by booking a campsite in the park. They are more than welcome to join you there as well.
Conclusion
You have plenty of options, from hotels that provide unique pet beds to beaches with off-leash play to theme parks with adjacent kennels. Florida also includes pet-friendly museums, cafés, and restaurants, making it quite convenient for visitors bringing their dogs. There are also several dog-friendly springs in Florida if you love to take a dip in the water with your furry friend.
Read Next:
FAQs – Dog-Friendly Places in Florida
1. What is the most dog-friendly beach in Florida?
A: Fort De Soto Dog Park, Key West, Bark Beach in Miami Beach, Panama City Beach, and Gulf County are some of the most dog-friendly beaches in Florida. However, before visiting a new location, be careful to confirm all pet and leash regulations.
2. Is Florida a good state for dogs?
A: Florida is one of the top dog-friendly states in the United States. You can find several spots and vacation destinations that let you visit with your dogs without hassle. Even though they allow pets, some locations can have more stringent regulations.
3. What is the most dog-friendly city in Florida?
A: Tampa, Orlando, St. Petersburg, Fort Lauderdale, St. Augustine, and Key West are some of the most dog-friendly cities in Florida.