11 Best Dog-Friendly Day Trips in Northern California
Woof, are you looking for a dog-friendly day trip in Northern California? Then you can perk up those ears and sniff through the below information.
The world has transformed in various ways and new places to travel for a day or two are readily available but the exquisite scents of the lanes and beaches of Northern California always linger through the senses.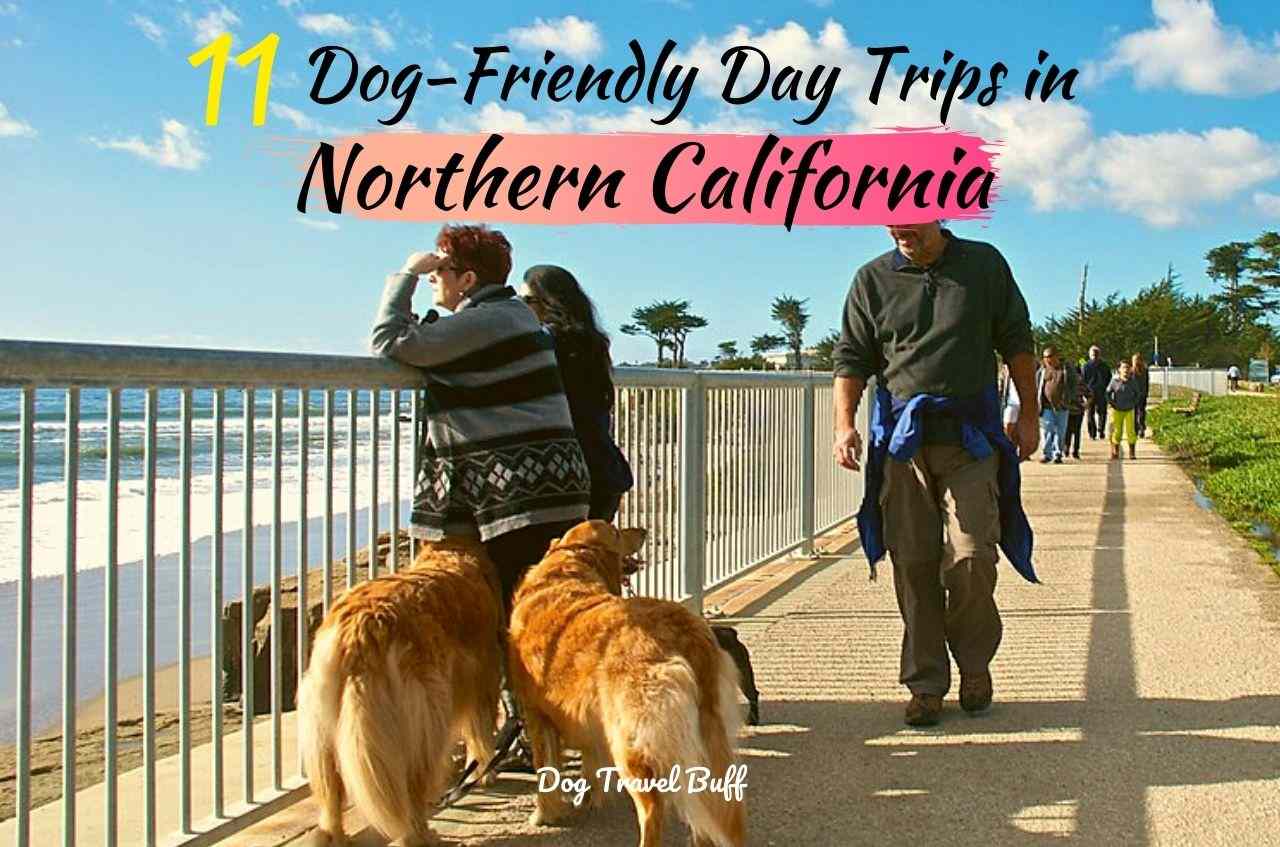 This post may contain affiliate links. If you buy something through one of those links, you won't pay any extra penny, but I'll get a small commission that encourages me to deliver more helpful content for you.
Your dog will rejoice with dog-friendly day trips in Northern California and you can make it when you see your pet's tail upright and wagging. It might also take rounds and bark excitedly.
North California is also known as NorCal, and it is a perfect destination for a road trip with your dog. Norcal is best known for some 'pawsome' locations which are world-renowned.  Your dog can rest its furry paws in the area around the bay or in the beautiful serenity of Sacramento.
List of The Best Dog-Friendly Day Trips in Northern California
1. Wine Country
Location: Napa Valley, Northern California
Napa Valley has beautiful surroundings and the area is well known for its luxurious resorts and gorgeous vineyards. The 'pawrents' in Northern California know how friendly the area is for dogs. People travel here for a one-day trip along with their furry pet dogs. Dog-friendly things to do in Northern California start here.
Technically this part is a part of the San Francisco Bay but wine counties have a small separate area far from the actual bay area
Wine county is a dog-friendly winery and there are dog-friendly tasting rooms available for the visitors. The dog-friendly vineyards also have hike and hotel stay packages at a decent rate.
Pet Rule: The pets need to be on a leash and under on-camera surveillance when the guests are busy among themselves tasting wines.
Tip: The dogs need to be trained before visiting this winery or else it might be difficult to control them as they are extremely excited at times seeing other pet dogs and visitors.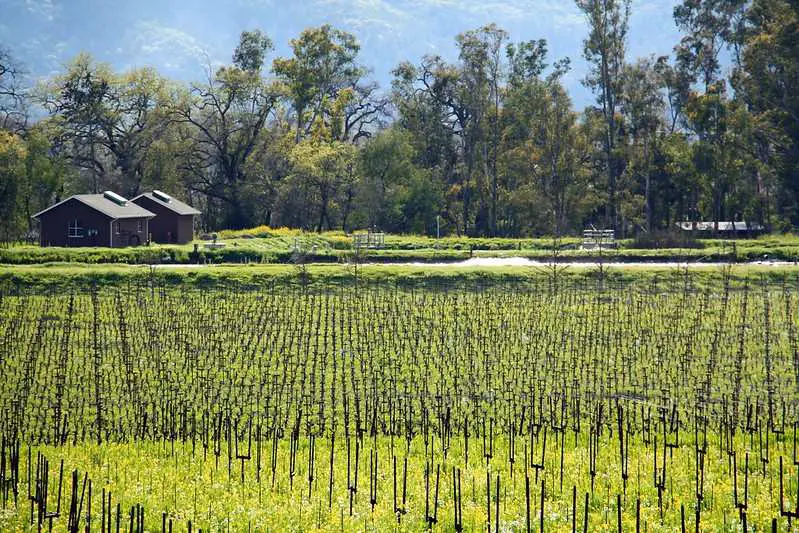 2. Marin
Location: North of the Golden Gate Bridge towards the Bay region.
Dog-friendly day trips in San Francisco have become famous over time. Marin County is one of the richest locations in the Bay area of Northern California. There are options to stay in multi-dollar homes or one can also visit some amazing parks and pristine clean beaches while in the area.
The view of the Pacific Ocean is so breathtaking. It is a hilly area with a view of the city line. There are options for three popular hikes (Wolf Ridge Loop, Loop Trail, and Coastal Trail). Rodeo Beach is also a pet's best friend. It has ranked well among the dog-friendly beach in Northern California.
Pet Rule: Dogs are allowed on leash only in state parks, sophisticated and developed roads, and areas that are well paved. Dogs are strictly prohibited in the Muir Woods but while near the beach area, voice control and gestures are mandatory for always.
Tips:
For the safety of your pet dog only participate in the bountiful trails which are dog-friendly.
Visit near the beach region only and carry packed food while on trails and hikes.
Related Post: 9 Most Scenic Dog-Friendly Hikes in Marin County, CA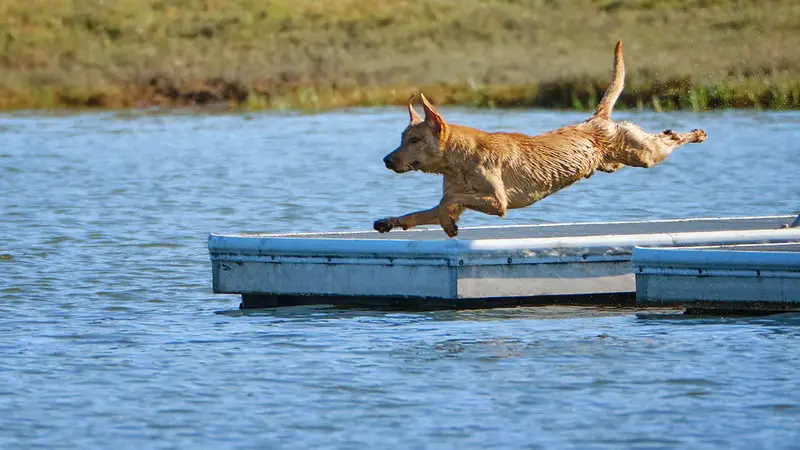 3. Davis
Location: 14 miles west of the place in Downtown Sacramento.
It is a small cottage town that is an amazing destination to go for a day trip along with your four-legged friend. It has a proximity to the Bay region and one can reach it just by an hour of car drive towards the northeast if they plan to come from San Francisco. And from San Jose, roughly 2 hours will be required to reach Davis.
Most students from the UC Davis Campus visit this place. This campus is one of the largest schools of veterinary medicine, so just in case of an emergency you can take your pet for treatment without any doubt.
There are abundant numbers of pet-friendly eateries for you and your pet to enjoy, like pizzerias and bar grills. There is a dog crèche also, just in case you want to go for a walk alone you can keep your pet there for a few hours.
Pet Rule: Pet dogs are allowed to freely loiter while in the cafes and pizzerias. They need to be vaccinated and on a leash during the outdoor walk or run.
Tips:
No need to carry the extra baggage of medicinal equipment and belongings if you are just visiting for a day.
In case of an emergency, you can visit the school of veterinary easily, as it is not far.
4. Sly Park Recreation Area
Location: East of Sacramento, El Dorado County.
Landmark: Near Lake Tahoe
It is located approximately a one-hour drive toward the East. It takes 2.5 hours to reach if you are traveling from San Francisco. Jenkinson Lake which lies in the heart of Sly Park is a beautiful spot. It is located at an elevation of 3500 feet.
Dogs are allowed to go across the outdoors by means of hiking, kayaking, and paddleboarding. There are 9 miles of pet-friendly trails that surround the lake.
Dog-friendly hikes in Bay Area can also be planned. One can go for a great hike like the Jenkinson Lake Loop Trail or the Miwok Trail. It tops the list of dog-friendly places to visit in northern California.
Pet Rule: Dogs are generally allowed in the area of Sly Park where recreation takes place till the moment they are on a leash. The distance must be kept to a minimum of 10 feet. The strict control of your pet vocally is mandatory.
Nobody should forget to clean up the place after their dog leaves.
Tips:
The visitors must carry water bowls, bottled fresh water, treats, and food items along with them so that you can enjoy a picnic time along with your pet after you're done with the hike.
Campgrounds are good to stay for an overnight purpose. An additional charge should be borne.
Recommended Read: 9 Best Dog-Friendly Campgrounds in California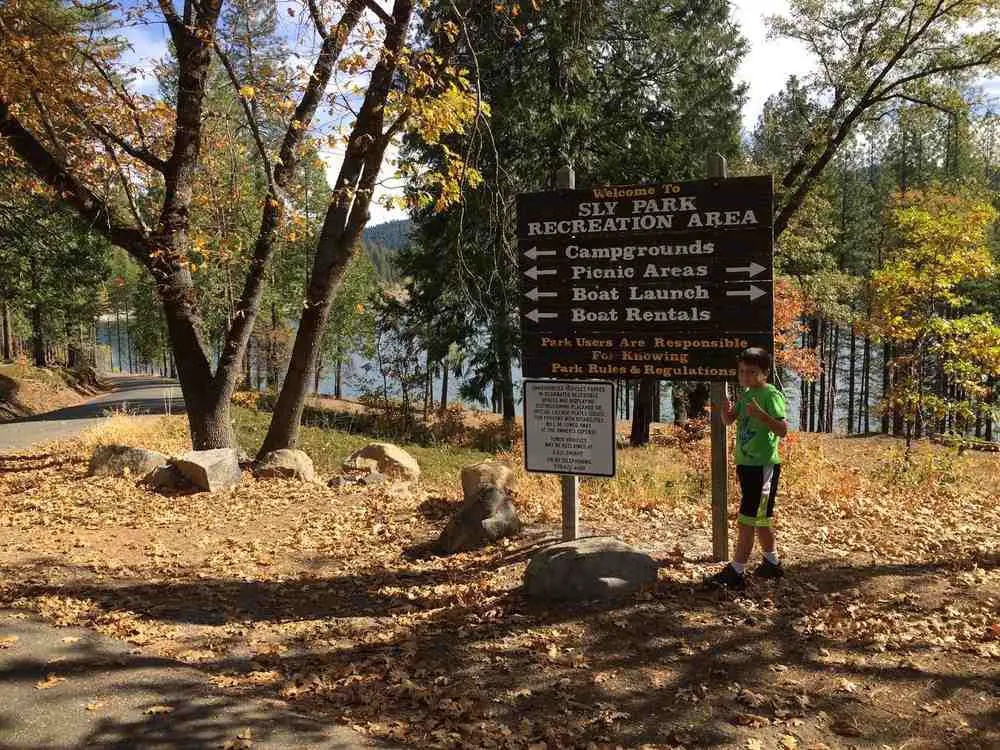 5. Bodega Bay
Location: Situated near the Pacific Coast, Sonoma County.
It is famous as a whale-watching town. It is a small place and can be reached just by a ninety-minute drive if you are traveling from the north of San Francisco. It can also be reached from Sacramento and San Jose within 2 hours.
This place got its fame from Hitchcock's famous movie named The Birds where Bodega Bay was shown to be an amazing place with a great scenic view. For a day's trip, this place is perfect for your dog. It has avenues of outdoor activities and there is a trail of boutique shops and seaside eating joints.
There are beautiful spots to fish. Other adventure sports can be done like paddle boarding, kayaking, walking on the beach line, or camping under the stars.
Pet Rule: Dogs are allowed on beaches like Blind Beach, Shell Beach, and Russian Gulch on leash only. Dogs are allowed under good surveillance during all the beach trails such as the Portuguese trail, Schoolhouse beach trail, etc.
Tip:
Picnicking is allowed without spilling over the area, so carrying a mat or poop picker is encouraged.
Camping can be done in case you want to try some early morning bird watching.
6. Folsom Lake
Location: Foothills near the Sierra Nevada
Folsom Lake is nestled in close vicinity to San Francisco and the water body is a 9-mile long freshwater reservoir which is situated on the river named America. It is just 30 minutes far from the place named Sacramento and around 2.5 hours far from San Jose.
Dogs are permitted here to loiter on land and take a swim or dip in the water as well. There are several trails here and fun water excursions can be also practiced.
Other adventure sports like hiking, and kayaking can be also tried when visiting here with your furry friend. Some major trails which are famous here are Folsom Lake Granite Bay and Johnny Crash Trail.
The level of water is low here but still, people can try swimming at ease.
Pet Rule: Dogs can be left off the leash. Do not serve the dog food on the ground as it may make the place dirty. People should also keep their pets away from pooping and peeing inside the lake water.
Tip: Due to extreme temperature conditions during the winter and summer seasons, this place is best during the spring and early fall seasons.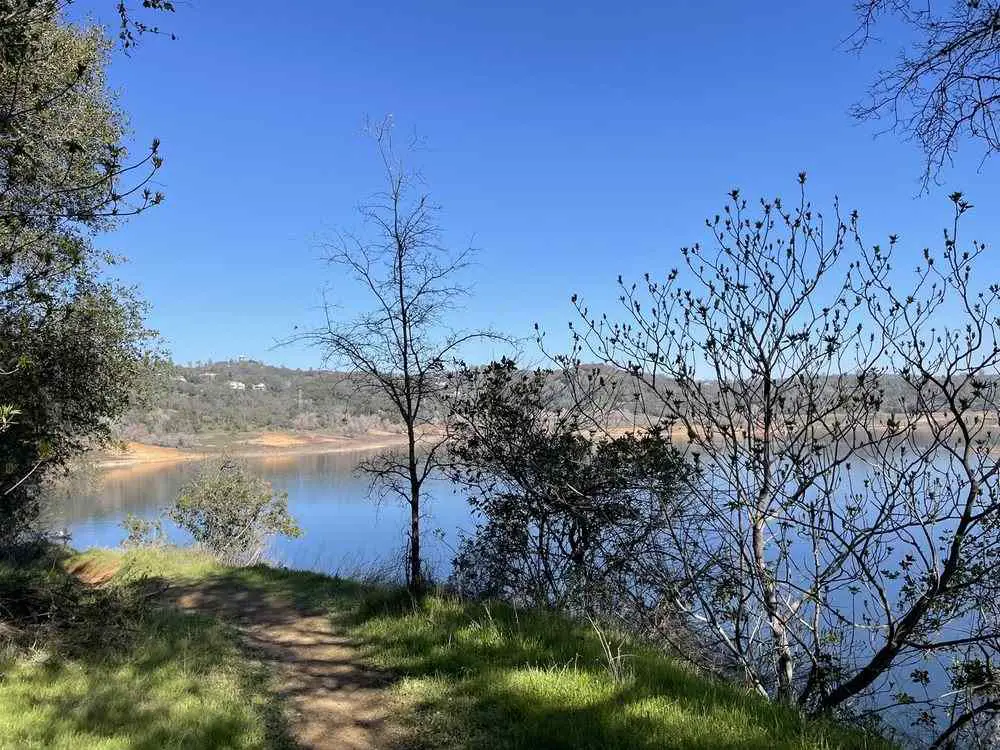 7. Half Moon Bay
Location: It rests between the Pacific Coastline and the lofty Santa Cruz Mountains, San Mateo County.
It is a beautiful city with jaw-dropping landscapes. It is just 35 minutes far from the city of San Francisco. It can be reached from Sacramento and San Jose as well. It is considered to be the oldest city in the region called San Mateo County.
Its harbor is crescent-shaped and that is what it was named after. The place is bark worthy and is visited frequently by the people of Northern California. Beautiful restaurants, boutiques, rustic inns, and bread and bed are available all over the area.
There are many pet dog-friendly trails present here that can be availed for a day out. There are dog-friendly options to dine and booze.
Pet Rule: Both on-leash and off-leash dog beaches are there. For off-leash, there are options like Miramar Beach and on-leash options like Surfers Beach are good for you and the pet.
Tip: This place is best for a leisure trip. There are not many adventurous options available. Young couples are often seen traveling here along with their pet dog.
Related Post: 7 Best Dog-Friendly Beaches in Half Moon Bay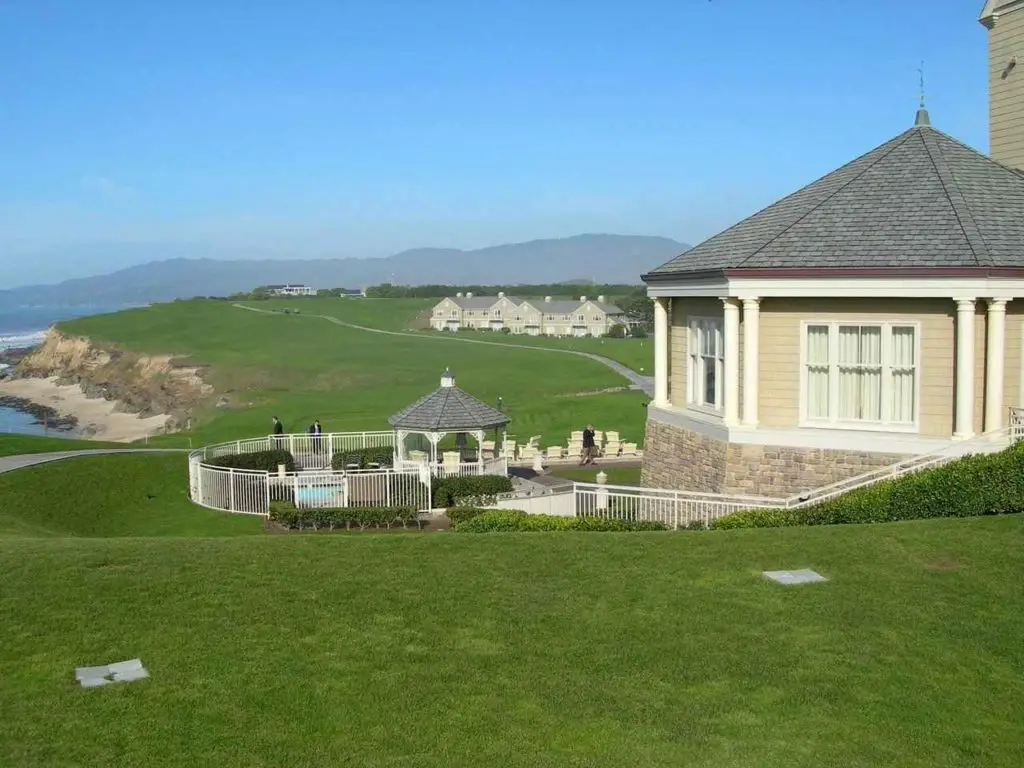 8. Monterey
Location: Near San Francisco, Central California
It is one of the best places to visit if you're planning a day trip along with your dog. It is a John Steinback coastal city that is famous for its kayaking and hiking options.
The place is very near to the Pacific coastline and hikes like Jacks Peak Park, Eolian Dunes Preserve are availed by mostly every tourist. The place is picturesque and great for photography lovers.
One can also walk around the beach and shoot some good snaps of their pets. They can also go to a fine dining or roadside shack to grab some edibles and drink.
Pet Rule: Pets should be under good voice control and kept on leash only.
Tip: Carry your camera to capture the beautiful day out as the location is scenic and very clean to click around.
9. Santa Cruz
Location: Near Sacramento and San Jose.
It can be reached from San Francisco, San Jose, or Sacramento by car. The town is super laid back and the beaches are mostly warm. If you are a beach person, check out any of these dog beaches in Santa Cruz. It is also a great option for dog-friendly road trips in northern California.
There are redwood trees that flock to the place and people are into the occupation of tie and dye. So, you can buy a dog shirt for your pet that is native to the region and one for yourself as well.
There are many options for dining with your pet dog. Dog bowls come here at an affordable cost. The menu starts with the dental stick and ends at turkey savory. Pet-friendly weekend getaways in Northern California happen here on a pocket-friendly budget. There are beautiful vineyards and breweries to visit along with your four-legged friend.
Pet Rule: Dogs aren't allowed on the famous Santa Cruz Broadwalk. Dogs are allowed on the leash to Pacific Avenue. Trained dogs are allowed in cafes and hotels.
Tip: If you are planning for a hike, then it is a perfect getaway. The weather is moderate so no need to carry woolens.
Related Post: 8 Best Pet-Friendly Hiking Trails in Santa Cruz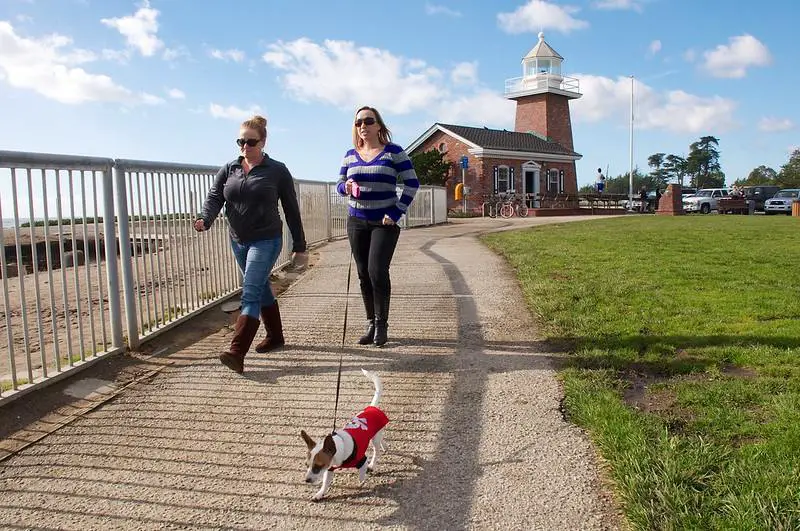 10. Lake Tahoe
Location: At the border of the Sierra Nevada Mountains and California.
Lake Tahoe is a glassy paradise that is pristine blue which seems heavenly to all the visitors. It is the largest lake in the alpine region. It is less than 2 hours away from San Jose and Sacramento.
But this place is better for a weekend getaway. There are plenty of dog-friendly beaches in Lake Tahoe as well as beautiful ski resorts and beach lines on both the South and North shores. Tourists can have an upbeat as well as life experience as there are various options of lounges, bars, and music bars.
There are many dog-friendly restaurants like Heavenly Village where dog pizzas are also available for your pet. It is one of the best places to travel with your dog in California.
There are dog-friendly hikes that people can take part in like North Zephyr Cove Beach, and Lakeside Beach.
Pet Rule: Leashed dogs are allowed on the trail. No spilling of stools is allowed as there are posters found here and there that direct to keep the place clean, or else if caught you can even get fined.
Tip: In case of boredom you can take your pet to Reno Nevada. It is just an hour far from Lake Tahoe. Your pet will definitely love the riverside as Truckee River is just beside.
Related Post: 12 Top Things to do in Lake Tahoe with Your Dog
11. Carmel
Location: Near Carmel River, San Francisco.
The road is scenic from where you will drive inside the Carmel beach. The beach line is packed with dirt-free places for jogging, dog walking, and sightseeing. Carmel is one of the most loved dog-friendly vacations in Northern California.
The area offers some beautiful views from Carmel Point. There are areas to explore like Pebble Beach Golf links, and Lobos State Reserve. The beach line is aligned with Cypress trees and the beach is clean and made of white sand.
The canine visitors can romp along and surf across the clear water. Sea lovers can collect shells and indulge in making sandcastles with their beau or family.
The place is beautiful and rocky cliffs adorn the area. During sunset and high tide, the cliffs get dashed with waves, it is a view to live for.
Pet Rule: Dogs can be left off the leash but please be responsible to clean up the beach area after leaving.
Tip: Trained dogs would be permissible in restaurants and hotels. For young pet owners, a few tourists who access the five-star properties bring their trainers along.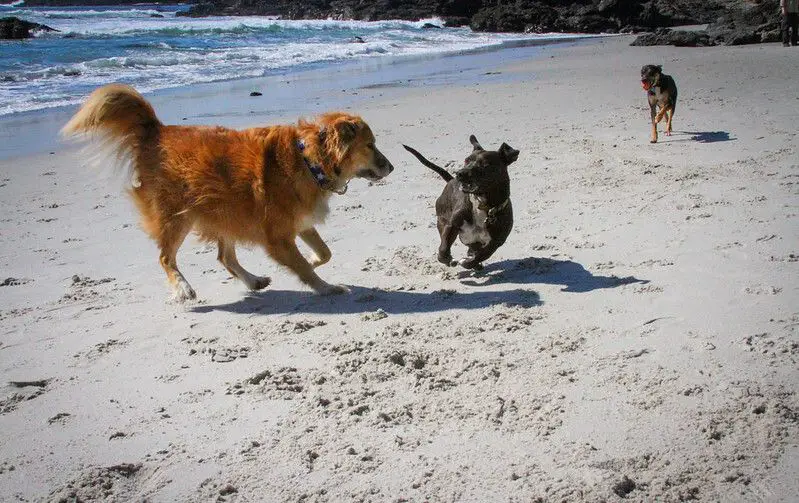 FAQs: Dog-Friendly Day Trips in Northern California
1. Where can I take my dog to the Bay Area?
Answer: You can take along your dog for a day trip to the Point Reyes, Baker Beach, and Fort Funston bay areas. Dog-friendly Bay Area day trip is an all-time favorite for city dwellers.
2. Are dogs allowed on SF Trolley?
Answer: No, dogs are not allowed on SF Trolley.
3. Where can I walk my dog in Half Moon Bay?
Answer: You can take your dog to Seal Cove Cypress Tree Tunnel or for a Half Moon Bay Coastal Trail. There are options like Purisima Creek Trail or Blufftop Coastal Park.
4. Are dogs allowed on Venice beach Half Moon Bay?
Answer: Half Moon Bay Venice Beach allows dogs on leash only.
5. Are dogs allowed in Walmart in California?
Answer: Walmart warmly welcomes service animals as per the definition of the ADA in their stores. But they do not allow pets inside the store.