9 Best Dog-Friendly Camping in California
When was the last time you and your four-legged companion went on an adventure?  
A simple day out – away from city commotion, night beneath the sparkling stars, and waking up to the flow of a forest sunrise, sounds magical, doesn't it? You could hear the sound of the rustling leaves falling from the trees, the peaceful sound of a flowing river, and the sounds of the bird's fluttering – as your alarm clock. But, are these possible in California?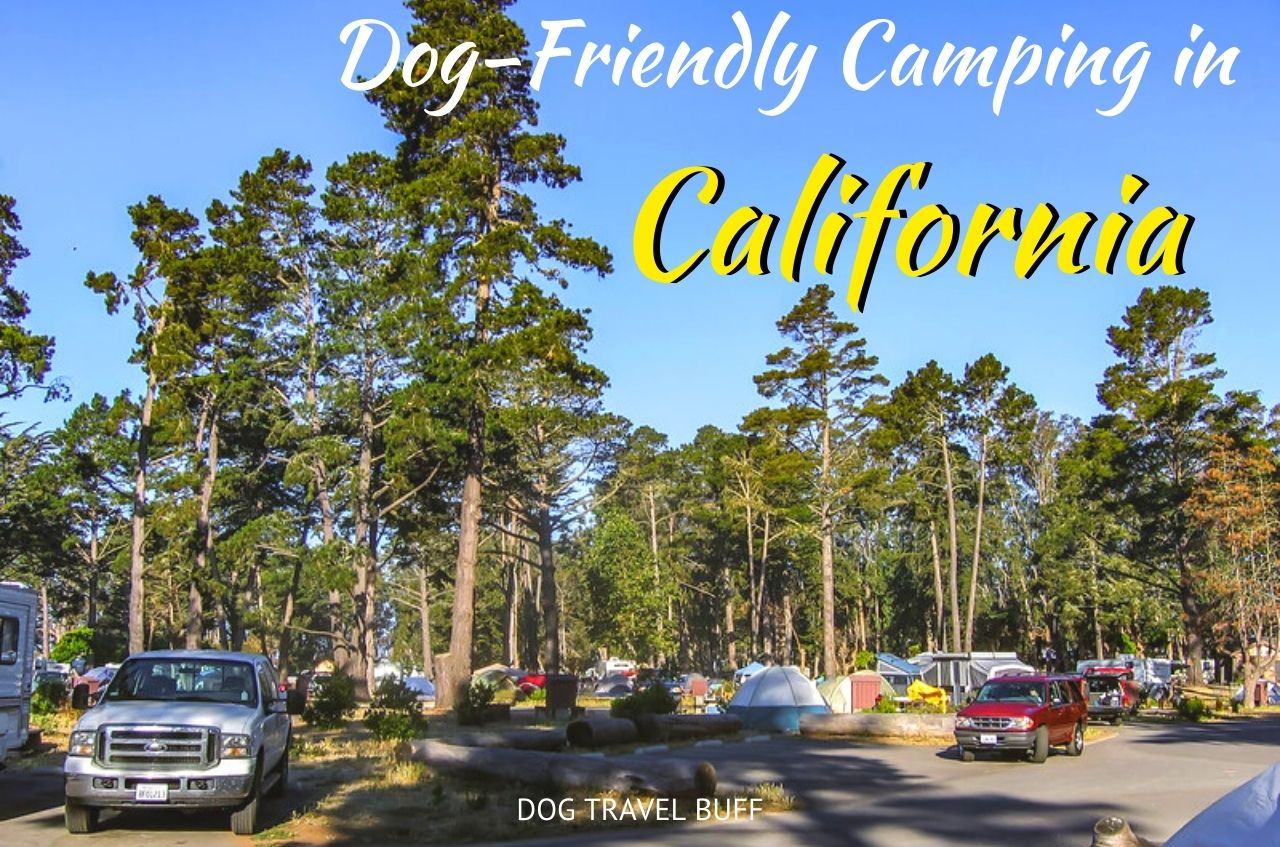 This post may contain affiliate links. If you buy something through one of those links, you won't pay any extra penny, but I'll get a small commission that encourages me to deliver more helpful content for you.
Yes! Dog-friendly camping in California is close to nature, and adventure-seeking. Such great outdoor activities are fun for both you and your furry friend. 
Today I'm going to share 9 dog-friendly campgrounds in California which are located in the best site and are the best place to spend the most memorable night. 
1. Circle X Ranch – Santa Monica Mountain 
Amenities: Public restroom is available. Portable water and picnic table are offered to all campers. 
Address: 12896 Yerba Buena Rd, Malibu, CA 90265, USA
Fee: $2 per for 1 person, $35 for 10-30 people, $75 for 30-50 people, and $125 for 51-75 people. 
Circle X Ranch, formerly known as a Boy Scout camp, is a moderate hike located near Malibu, California that sits on the border of Los Angeles and Ventura counties comprising 1,655 acres of land. This dog-friendly camping in California features a gorgeous view of blooming wildflowers and the beautiful relaxing Canyon View. Dogs of all sizes and breeds are welcomed but should be kept on leash. 
Circle X Ranch is a tent site that enjoys a coastal Mediterranean ecosystem. This park offers the greatest view of the Boney Mountains, Sandstone Peak that consists of volcanic rocks, majestic Channel Islands, and the rustic look of nature. This place is the perfect getaway with a mountaintop, sandy beaches, and hot weather and is also considered the best for dogs for camping. 
Tips:
Bring bug spray because there are a lot of insects and bugs all around
Be careful, there are rattlesnakes too
The waterfall at the end of the trail doesn't have much water so remember to bring plenty of water to drink or you can bring a travel water filter. If you don't have any, check out our detailed guide on the best water filter for hiking and camping.
Firearms, weapons, nets, and traps are not allowed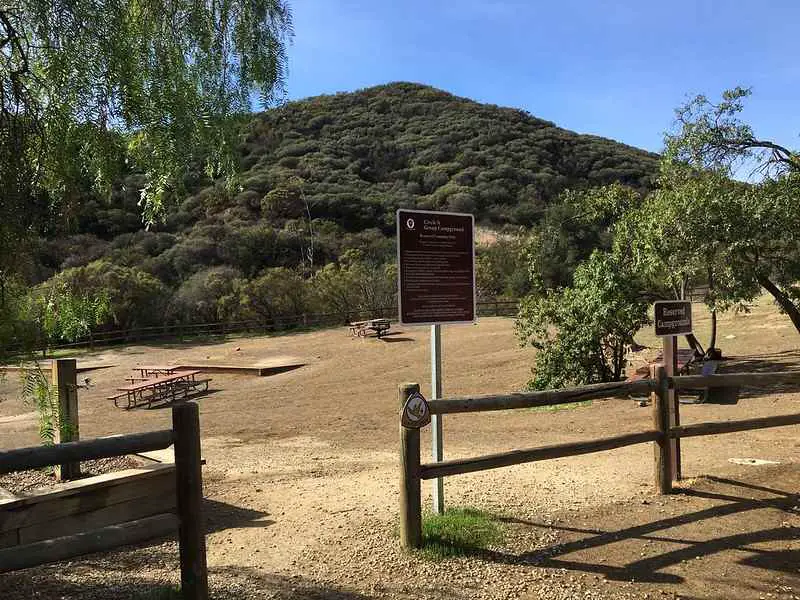 2. Plaskett Creek Campground – Big Sur
Amenities: Each campground has cleaned bathrooms with running water. It has ADA access, offers firewood, and has a picnic table.  Clean drinking water is available for campers 
Address: 69345 CA-1, Big Sur, CA 93920, USA
Fee: First come to First Park – this site accommodates 40 people and 10 vehicles. Extra vehicles will be charged an extra fee. 
Plaskett Creek Campground is in the Los Padres National Forest surrounded by waterfalls, rugged mountains, pristine beaches, tall redwood trees, and a place of mesmerizing views. This is the most popular Big Sur camping with dogs which is located just minutes from Sand Dollar Beach. This is also a family-friendly campground that ensures comfortable stays in RVs / trailers or tents. Dogs are welcomed but should be kept on leash. Learn how to train your dog to walk on a leash.
This is near Jade beach, Lime Kilns state park, and Salmon Creek Falls. The Plaskett Ridge Road is very rugged but the view along the way and the park is something you and your pup will cherish forever. Mature Monterey pine and Cypress trees, Cedar trees, grassy fields and the campground at 200 feet elevation in the Los Padres National Forest is just a paradise. This dog-friendly camping in California is also equipped with a table and campfire ring with a grill for memorable nights. 
Tip: Be careful; fox, bobcat, deer, and raccoon are seen occasionally but never entered the campground. Just be careful.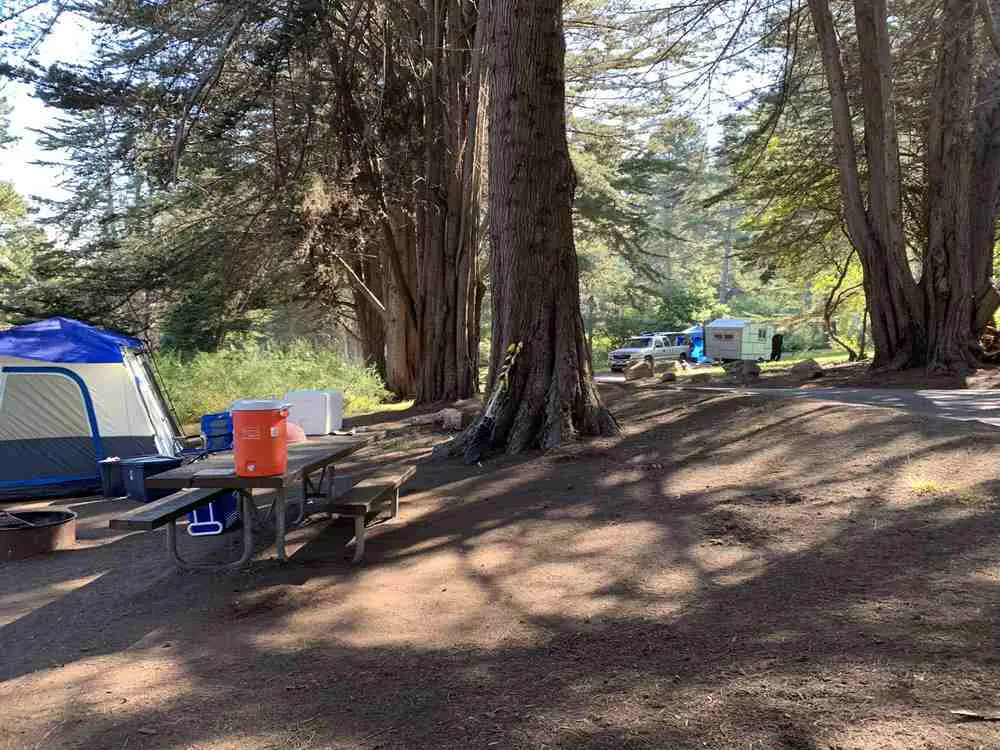 3. Sequoia National Forest Campgrounds 
Amenities: Tents are available 
Address: 100 Mountain Hwy 99, Kernville, CA 93238, USA 
Fee: $28 per site/night. Additional vehicle(s) $7. Holiday weekends $30 per site/night.
Sequoia National Forest Campgrounds is one of the best dog-friendly campsites in Southern California. It is a home of old forests from waterfalls to giant trees and lakes. There are so many tree-lined hiking trails, vista points, rock climbing spots, underground caves, and rivers. 
The campgrounds offer a cozy and comfortable stay under the stars and the deep canyons that show the layers of the Earth are such an amazing experience. The amazing campgrounds here are Lodgepole campground, Dorst Creek campground, Stoney Creek campground, Buckeye Flat campground, Potwisha campground, and a lot more.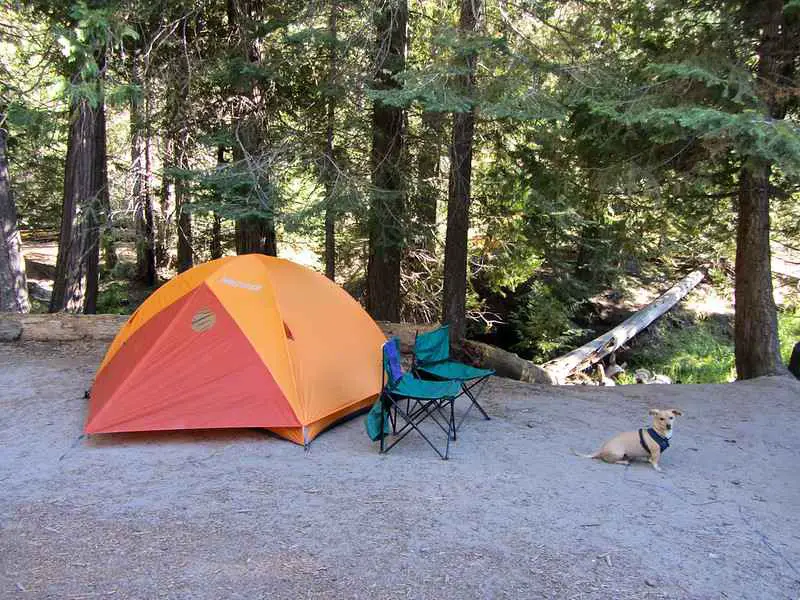 4. Upper Pines Campgrounds – Yosemite Valley
Amenities: Bathroom is clean with flushing toilets and running water. Drinking water is provided and alcohol is permitted. It offers picnic tables, sanitary dumps, and firewood. 
Address: YOSEMITE NATIONAL PARK, CA 95389, USA 
Fee: $26/ night   Ponderosa
Upper Pines is one of the most popular and breath-taking pet-friendly campsites in California which looks surreal in person. This dog-friendly campsite in California offers an amazing view of magnificent Ponderosa pines. There are also other trails like Mirror Lake Trail and the John Muir Vernal Falls Trail which are equally beautiful. It is the home of 238 individual sites with a fire ring, picnic table, and bear-proof box.
The ancient giant sequoias, grand meadows, and the panorama view of soggy mountains are amazing to watch. Such beautiful spectacular scenery boggles your imagination and leaves you speechless. This place is perfect for hiking, photography, backpacking, climbing, rock biking, kayaking, and wildlife viewing. You can also explore the historic sites and museums around the park and spend a great time with your pooch. 
Tip: Reservation of this campsite is a must, and the reservation starts on the 15th of every month, 7 AM PST.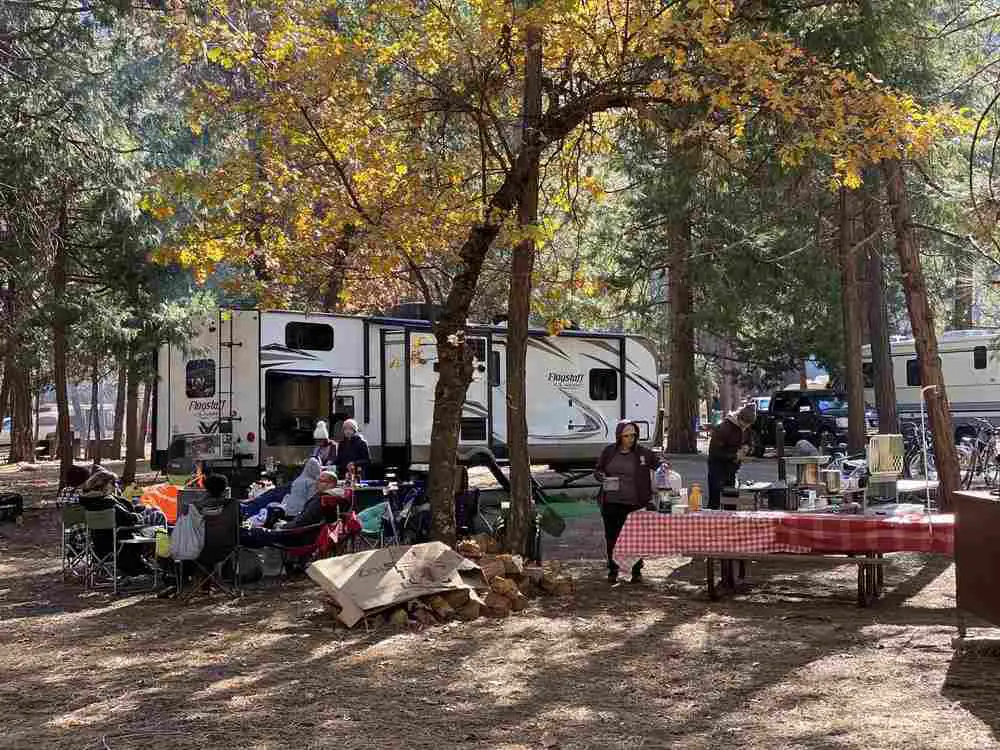 5. San Elijo State Beach – Cardiff by the Sea
Amenities: It has access to ADA, phone service is also available, the market is at walking distance, electric hookups available, workable toilets and alcohol are permitted. It is a camping site of tents and RVs. 
Address: 2050 S Coast Hwy 101, Cardiff, CA 92007, United States
Fee:  $15 per night extra to park a car 
San Elijo State Beach Campground is a famous dog-friendly beach campground in southern California that is located north of San Diego. It offers great views of the beach and is famous among surfers, snorkelers, and divers with a narrow sandy beach on the side. The eateries and restaurants are within walking distance and are awesome. 
To the north of the small town of Cardiff at Solana Beach, San Elijo Lagoon is an ecological preserve which is another great site to explore. Campground visitors if searching for camping with dogs in San Diego then there is no other popular place than this. 
Tip: Dogs should be on-leash and no longer than six feet and under physical control at all times.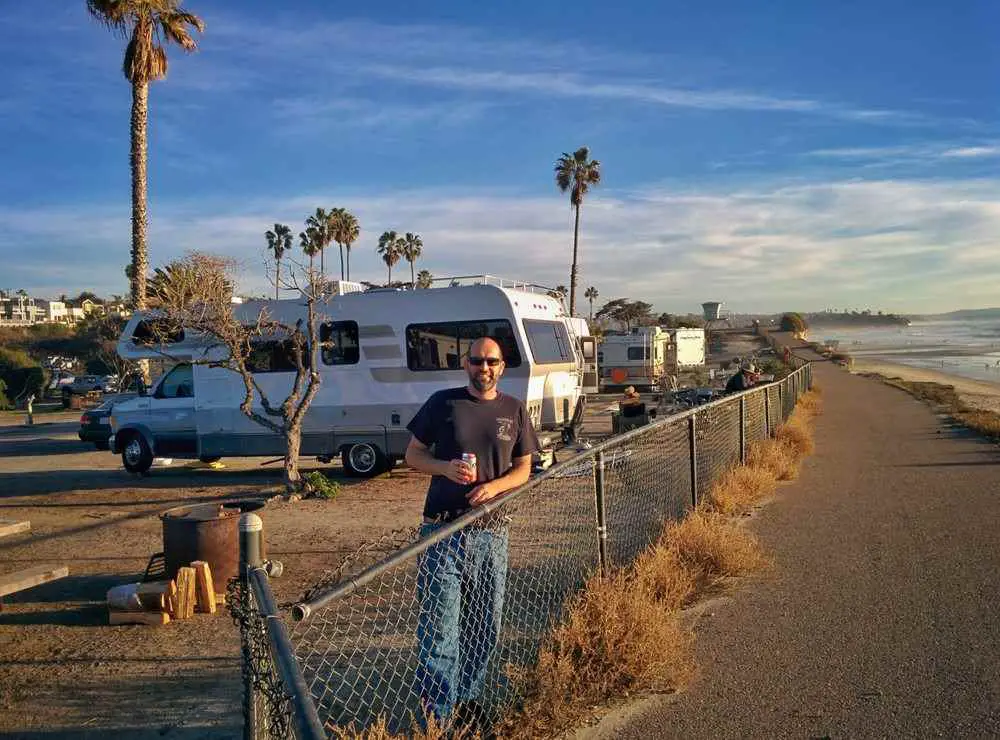 Read Also:
6. Moro Campground – Crystal Cove State Park 
Amenities: It has access to ADA, trash dump, picnic table, firewood, phone service, electric hookup, drinking water, shower, toilet are present. Alcohol is permitted and dogs are welcomed. Tent sites and RV sites are here for comfortable stays. 
Address: 8471 N Coast Hwy, Laguna Beach, CA 92651, USA 
Fees: $55/night Tent Campsites: $35/night
Moro campground Crystal Cove State Park sits north of Laguna Beach on Pacific Coast Highway with a spectacular view of Huntington Beach and one of the hidden gems of Orange County considered by connoisseurs. You can also check out the best dog-friendly beaches in Northern California.
It is one of the dog-friendly RV campsites in California with 60 spaces, 30 for RVs, and 30 for tents. You can let your dog enjoy and run how much he wants but be careful of rattlesnakes. You can explore Balboa Pier, Corona del Mar beaches, Treasure Cove, and Crystal Cove beaches which are near Crystal Cove State. 
Tip: Reserve it 6 months in advance.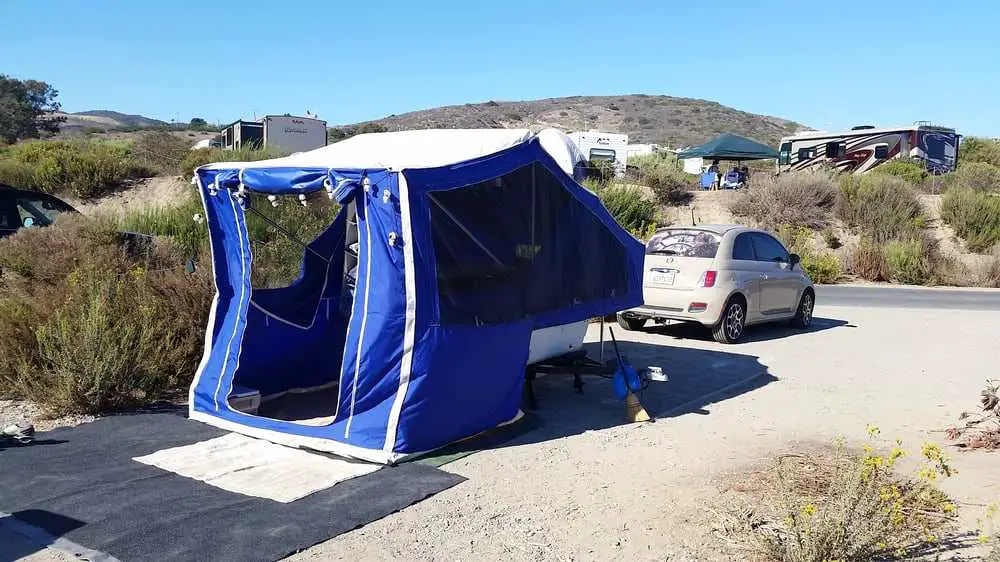 7. Gold Bluffs Beach – Prairie Creek Redwoods State Park
Amenities: Small bathrooms are there and showers are free. There is no electricity in this area, they're solar heated. They offer a picnic table, sanitary dump, and phone services are available. It is a site of Tent and  RVs  
Address: Gold Bluffs Beach Campground, Davison Rd, Orick, CA 95555, United States
Fees: $35 per night
A five to six-mile drive from Highway 101 lies Gold Bluffs Beach campsite which is set on a grassy plain with a huge, expansive beach on one side and redwood-topped cliffs on the other side. This is the perfect deserted beach camping in California with a dog from where if you walk north you can see many waterfalls and if you walk in another direction you can find the old-growth Miners' Ridge Trail, and the popular Fern Canyon, at the end of Davison Road. 
If you're searching for tent camping in California with dogs then come to this unexplored beach which has 26 campsites at its location. There is also another trail called Elk Prairie campground which attracts dog lovers. Camping with a dog on a California beach can be so fun and cherish memories.
Tips:
Dogs are not allowed on trails, leashed dogs are allowed in the campground and on the beach. 
In Redwood National and State Park trails, dogs are not allowed.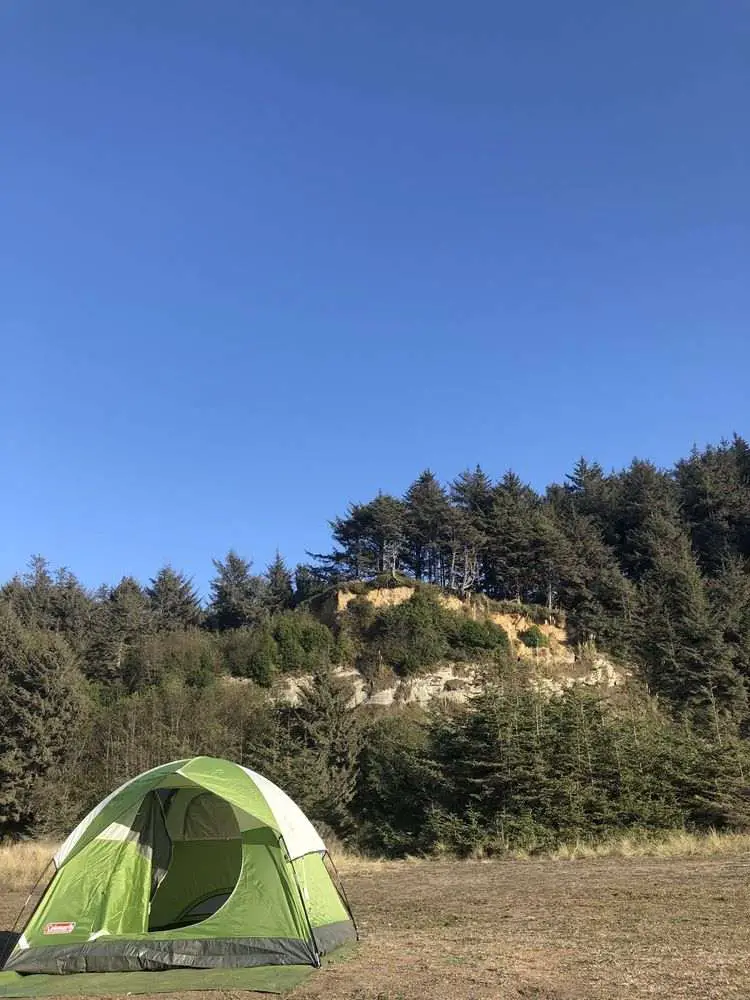 8. Twin Lakes Campground
Amenities: It provides picnic tables, campfire rings, flush toilets, and drinking water. It is Pet-friendly, and offer Picnic Areas, RV Sites, Showers, and Tent Sites
Address: Twin Lakes Road, Mammoth Lakes, CA 93546
Fees: $26 per night per site
Twin Lakes Campground offers a breath-taking view of Mammoth Lakes and a gorgeous setting. The dog-friendly campground sits at 8,600ft elevation at the base of Mammoth Mountain. It is located east of the Sierra Nevada Mountains and is home to many waterfalls and beautiful lakes. 
This dog-friendly camping area in California is divided into three sections – section 1 and 2 is west of Twin Lake and section 3 is below a hill. From here you can also get a view of unknown species of birds and fish in the lake. A cascading waterfall makes this place a paradise for all campers.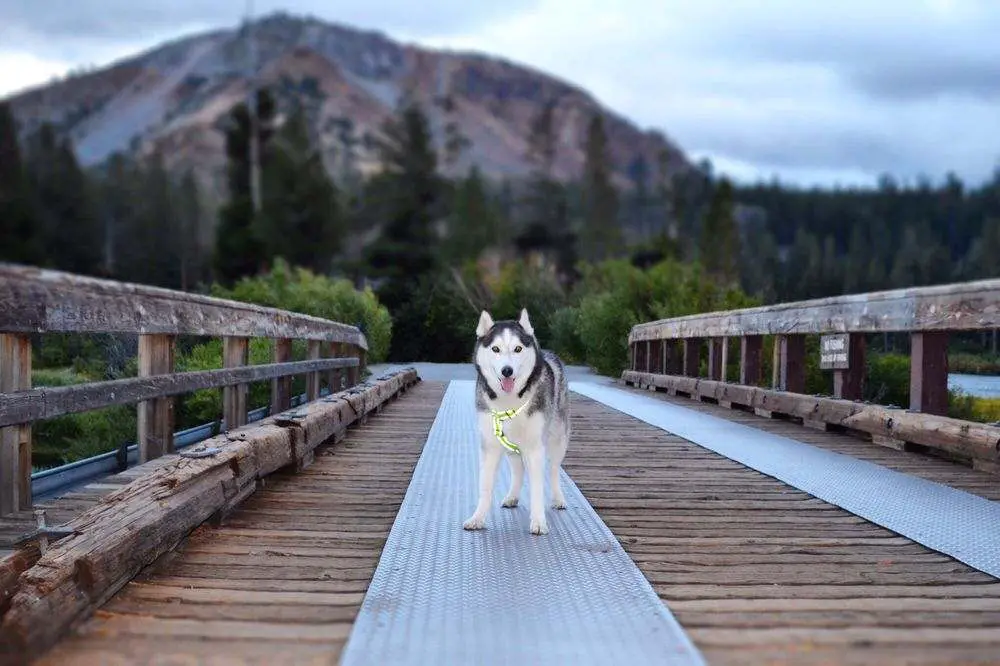 9. William Kent Campground – Tahoe City 
Amenities: It provides a picnic table, campfire ring, workable toilets, drinking water, and phone service facilities. Alcohol is permitted and dogs are welcomed. 
Address: 1995 W Lake Blvd, Tahoe City, CA 96145, USA
Fees: $31 per night ($2 more on holidays and weekends)
William Kent Campground is located on the west shore of Lake Tahoe which is surrounded by pine and fir forest. It is home to 76 campsites and 3 yurts and can accommodate tents, RVs, or trailers. 
This dog-friendly camping near the California coast offers an endless variety of activities and some mesmerizing views.
Tip: The bathrooms don't have electric lights nor hand paper towels so bring a torch and all the necessities.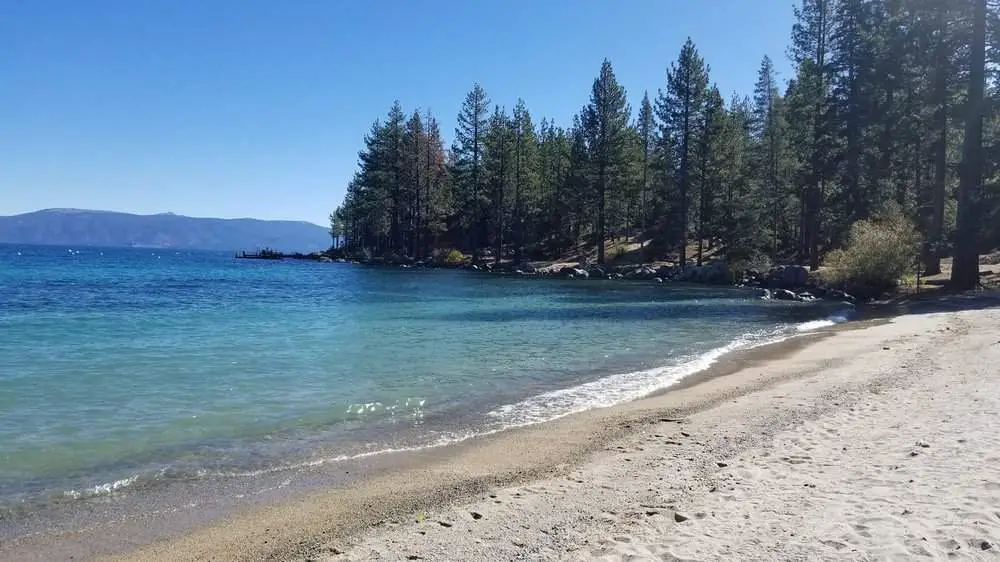 What are the benefits of camping with a dog? 
There are no ideal memories of a dog lover other than leaving the bustling city life and going out for an adventure with their pet. And visiting any of these best dog-friendly camping sites in California with canines can be too relaxing and will definitely help you to grow the bond stronger. 
It's very natural for your dog to get bored with the same daily routine and hence to add adventure to your dog's life and to make him happy such outdoor natural camping which is outside of their comfort zone is a must.  
Such outdoor camping will also help you to de-stress and unwind the extra burden of life by just enjoying nature with your loved ones. Therefore, let's lose your schedule and explore these dog-friendly camping sites in California. 
Conclusion:
Wheel… I just feel so happy narrating these beautiful dog-friendly campgrounds in California. I hope you come here with your dog on your next California trip and enjoy it to the fullest. Remember to pack your bag cautiously so that you don't miss out on anything when you're in the lap of nature. The above 9 dog-friendly campgrounds in Northern California and South California are sure to love and welcome you and your pet friend with an open arm. 
Read Next:
FAQ – Dog-Friendly Camping in California:
1. Are dogs allowed in Yosemite?
A: Yes, dogs are allowed in Yosemite Fall Loop, Cook's Meadow, and Bridalveil Fall. But, remember to follow the wildlife guidelines like carrying poop bags and keeping the place clean. 
2. Can you bring dogs into national parks?
A: Yes, National Parks welcome dogs for camping. But you should strictly follow the guidelines placed by The National Park Service. 
3. Can dogs sleep in tents?
A: Yes, dogs can sleep with you in your tents. You can book a separate tent for your dog too. It depends on your and your dog's wishes.