7 Best Things To Do In Dog-Friendly Redondo Beach
Redondo Beach is located 11 kilometers south of Los Angeles International Airport starting from the Redondo Beach Pier to Torrance Beach. 
This beach is one of the major southern California attractions featuring the most vibrant harbor, horseshoe-shaped pier, activities, and unforgettable sunset memories.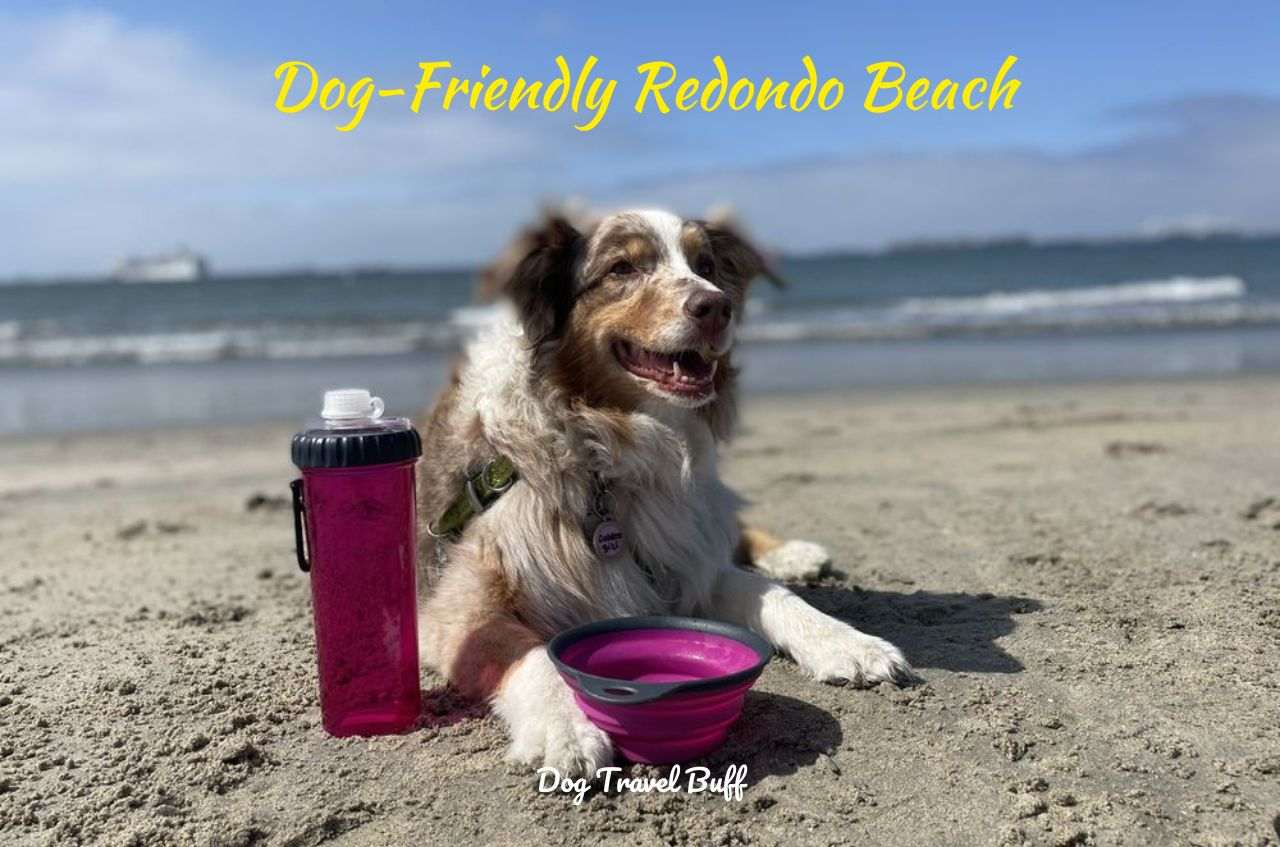 This post may contain affiliate links. If you buy something through one of those links, you won't pay any extra penny, but I'll get a small commission that encourages me to deliver more helpful content for you.   
There is also one more thing Redondo Beach is known for – dog-friendly lodging, restaurants, breweries, and outdoor activities. The town loves dogs!
Dog-friendly Redondo Beach is also ahead of offering the best shopping experience to visitors. I always visit Riviera Village for shopping.
However, for safety purposes, dogs are not allowed in the beach area of Redondo Beach, piers, Manhattan Beach, and Hermosa Beach. 
But that doesn't mean you will make a sad face now because apart from the beach you have plenty of vibrant places to explore with your dog. In fact, it is one of the best dog-friendly beaches in Halfmoon Bay.
Hence, let's explore dog-friendly Redondo Beach.
Table of Contents
Dog-Friendly Activities in Redondo Beach
1. Keep your dog fit at Zoom Room Redondo Beach
Address: 2729 Manhattan Beach Blvd, Redondo Beach, CA, USA 90278
Welcome to the most beautiful 4,000-square-foot, Zoom Room Redondo Beach event center that allows the dog to socialize or attend any pet-friendly parties.
With my tight office schedule, I could never train Benji. It was the trainers who offered exceptional flawless dog training classes using only positive reinforcement. 
You will be super proud to see your dog enriching from their customized workshops talking about pets, dog love, dog agility, and obedience.
It is like an indoor climate-controlled dog gym where professional trainers look after your dog's daily exercises and health. 
Worry not, you will find a lot of pet parents conversing and having a gala time. I love how spacious it is with proper parking space and accessibility. 
Tip: Puppies of 8 – 16 weeks and adolescents from 4-7 months are welcome!
2. Let him run at Redondo Beach Dog Park
Address: 190 Flagler Ln, Redondo Beach, CA, USA, 90277
I was leaving the Redondo Beach Pier and suddenly noticed a dog running off-leash with all his glory enjoying the sand. 
I was awestruck!  Is this really dog-friendly? Redondo Beach Dog Park is an offbeat off-leash park inside Dominguez Park. The area is huge!
The park is fenced-in separately dividing the small and large dogs so that they can run or socialize with their group with no fight. 
Another best part of Redondo Beach Dog Park is that they have benches for you to sit and relax. They have fountains, restrooms, and a parking area too.
However, remember to keep your dog on a leash from the parking area to reach the park, or else you might have to pay a fine.
You can come any time of the year from morning to dusk except Wednesday afternoon. It is roughly 3 acres of land composed of sandy terrain and small trees. 
Tip: Your dog should be vaccinated and have a collar on their neck.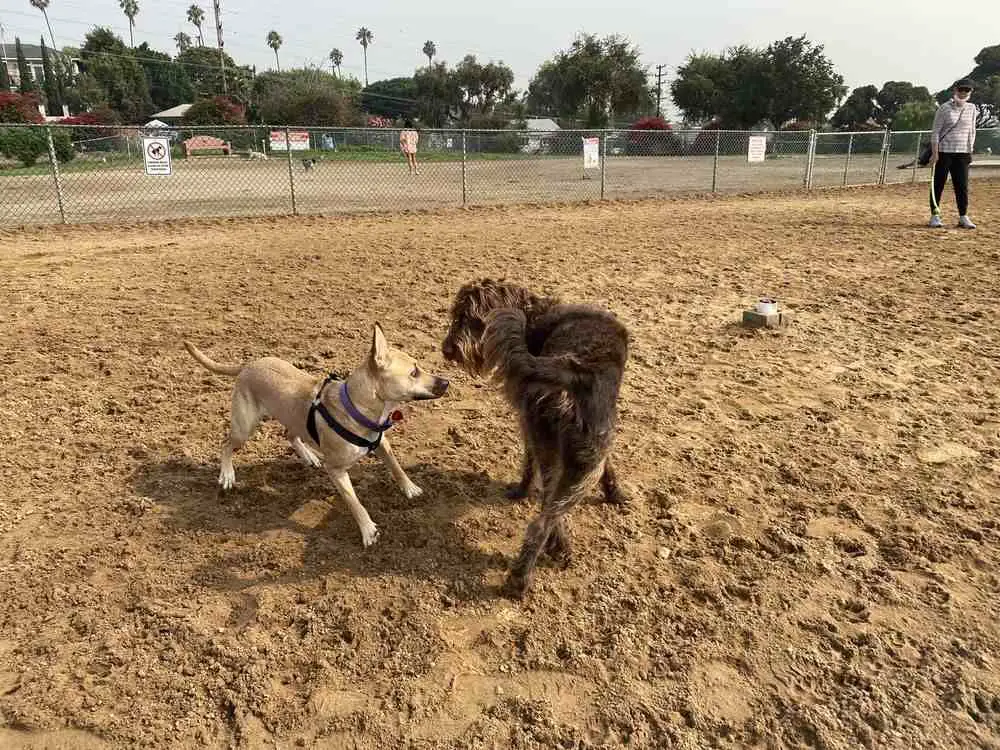 3. Let your dog get wet at Rosie's Dog Beach
Address: 5000 E Ocean Blvd, Long Beach, CA, USA 90803
If you ever had a memory of your dog running along the sea on the sandy shore, come to Rosie's Dog Beach, one of my favorite pet-friendly Redondo Beaches.
However, this beach is not fenced, only a particular part is an off-leash area – between Roycroft Avenue and Granada. The area is under the portion of Long Beach.
Every Sunday my mother brings Benji to this pupperdise beach for morning exercise, free run, and socializing with other pet parents. She made two beach friends too!
I love to come to this beach to pop up my tent, soak Vitamin D and get tan. The warm Atlantic waves are my favorite.
Also, you can surf or walk with your dog along the wet sands by the sea just enjoying the vibe and salty air. This is such a lovely spot for a dog-friendly vacation in Redondo Beach.
Tips:
One adult is allowed to bring one dog
There is no barrier so always supervise your pet
Parking is available on Granada Avenue and around Bennett Avenue. It is metered parking. If you do not want to spend money, come here before 8 am and after 6 pm
Dog zone is open from 6 am to 8 pm daily. Sometimes it might be closed so always check the websites before coming here. 
While entering the beach, pets can only walk on the pedestrian path
Your dog must be over 4 months old to visit here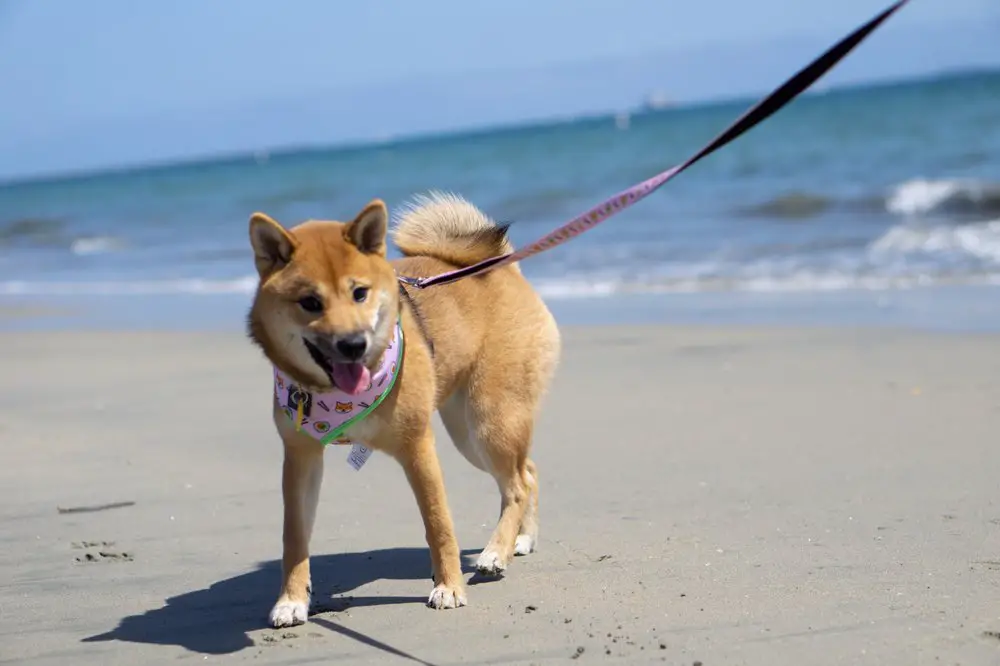 4. Come to the scenic two-way path at Esplanade
Address: Redondo Beach, CA 90277, USA
In many ways, Redondo Beach is synonymous with dog-friendly activities. The Esplanade offers gorgeous views of the beach, dazzling sunsets and great memories.
It's just next to the water and you can experience the best Californian beach culture with your best friend. There is a public library too with a lot of good collections.
I have come to this place more than 20 times in my life. Even I can even tell you that you need a minimum of 9,000 steps to cover the whole Esplanade walking area.
You will be surprised to know that in 2018, one of my friends acquired a studio condo with an oceanfront view in Esplanade for just $500K. 
There are plenty of million-view beach houses. 
Tip: Take the narrow grass area to walk in the morning to enjoy a more soothing view.
5. Hang out in Hermosa Beach
Address: California 90254, USA
Do you know you can enjoy the festive nightlife with grooving music, drinks, and an exuberant crowd in Hermosa Beach? It has 2 miles of ocean frontage and an excellent spot for surfing.
For a unique cultural experience, The Strand, Pier Plaza, and Downtown streets of Hermosa Beach are one of the dog-friendly places at Redondo Beach. 
The city owned a park called The Noble Park (close to the pier). You should bring your four-legged best friend here.
This little gem has been ranked as one of the Top 10 Beaches on the Travel Channel. If you're lucky you can be part of the volleyball tournament here.
The intimate sun-drenched beaches, gorgeous coastline, sandy beach, tranquil water, lively night festivals, boutique shops, and -friendly cafes – have long been a favorite among pet parents.
Tips:
Come to Boardwalk Freeh Burgers, Java Man, Gum Tree, and Crème de la Crepe restaurants. Worry not; you can bring your small pooch!
The dog must be on a leash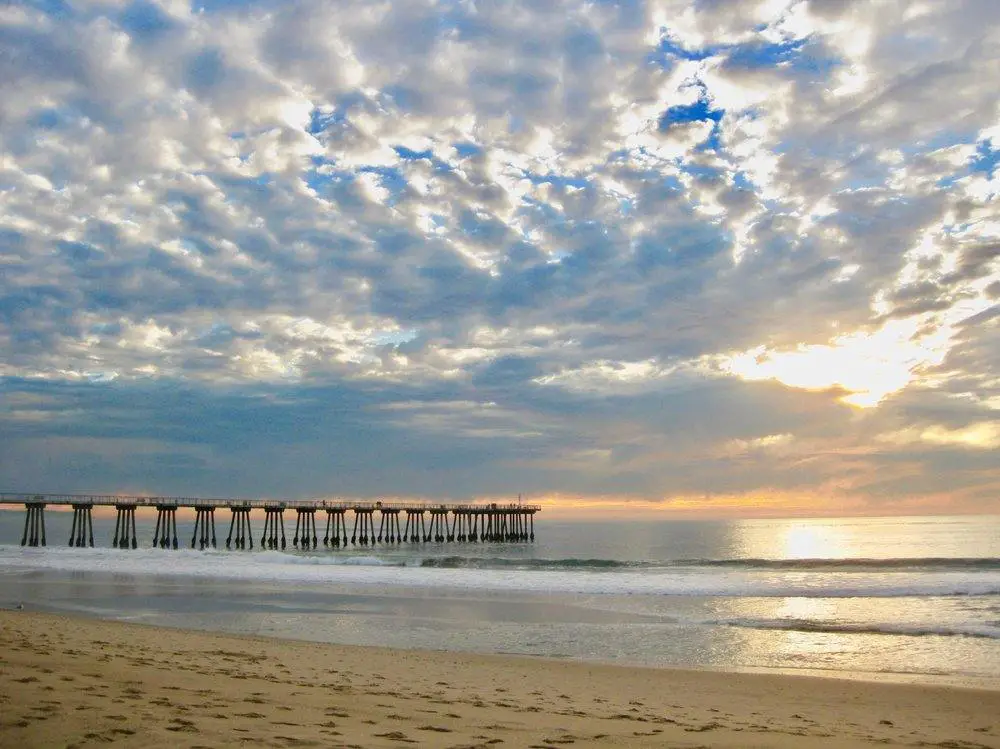 6. Manhattan Beach
Address: California 90254, USA
Bring your four-legged pup to the best seaside retreat Manhattan Beach, near the southern portion of Brooklyn.
Here you can enjoy the indescribable hometown charm of 115 acres of sandy beach in California with your pup by your side. 
The Strand, streets, and Downtown Manhattan Beach is famous for many events and nightlife functions. You can spend your day strolling around and seeing around.
Also for people who crave "high seas" adventure, this is a must-visit place. You can put down your beach towel for your canine pal and enjoy the warm solar rays. 
However, remember to follow the New York state leash laws before hitting the beach. The tranquility and seaside adventure make Manhattan Beach furrific!
Tips:
You can try fishing at Manhattan Beach
Leashed dogs are welcomed on the sand, Orchard, Coney Island & Brighton Beach, and the boardwalk at Rockaway Beach
Dogs not allowed in bathing areas
You can choose Veterans Parkway, the most eye-pleasing landscape
The parking fee at Manhattan Beach is $7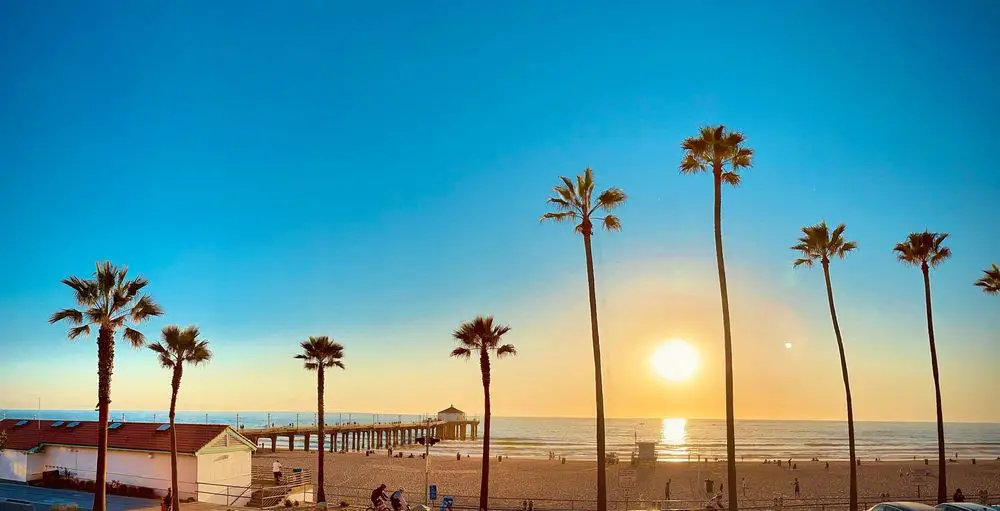 7. Did you know about Miramar Park, Torrance? 
Address: 201 Paseo De La Playa, Redondo Beach, CA 90277, USA
Plan a trip to Miramar Park in Torrance surrounded by few people and more trees. I was so happy seeing Max, Daisy, Fluffy, and other adorable pets here!
This dog-friendly park in Redondo Beach features beautiful walking trails, ocean views and all the vacation relaxation activities you always dreamt to do with your dog.
You can bring your food and your dog's food to have an amazing picnic set-up with the ocean in front of you. 
I feel the better way to spend a vacation is to kick back and enjoy nature. You can also walk to South Coast Botanic Garden at the heart of Palos Verdes Peninsula to enjoy the dog-walking series.
Also, Torrance is ranked as home to the best craft beer. Go to Strand Brewing and Absolution Brewing with your barking friend.
Tips:
Dogs are not allowed in Torrance Beach
Dogs must be on leashes everywhere
Come to Lazy Dog Restaurant in the Del Amo Mall to give your dog the best treat of their vacation. They have a special menu for dogs – chicken breast, veggies, rice, and burger patties
Dog-Friendly Restaurants in Redondo Beach
1. Hennessey's Tavern
Address: 313 Manhattan Beach Blvd, Manhattan Beach, CA 90266
Enjoy Irish and English-style food with an incredible view from upstairs. You can enjoy delicious fried fish and beers sitting underneath heating lamps. 
I recommend ordering spinach and artichoke dip with chips for appetizers and a club special sandwich for dinner.
2. Chill your evening at Bluewater Grill Seafood Restaurant & Oyster Bar
Address: 665 N Harbor Dr, Redondo Beach, CA 90277, United States
Bluewater Grill Seafood Restaurant at King Harbor Marina serves the freshest and the most delicious seafood you can desire! 
They believe in an environmentally friendly sustainable fish ecosystem offering their guests freshly cooked fish. You should offer sea bon bons, Angus burgers, and lobster tails. 
Dog-Friendly Hotels in Redondo Beach
1. Homewood Suites By Hilton Los Angeles Redondo Beach:
Address: 2430 Marine Ave, Redondo Beach, CA 90278
Phone: +1-888-965-1860
Dog policy:
Service animals are welcomed
Your pet is welcome if he is not more than 50 lbs (large)
You have to pay a fee for the pet. The range is somewhat between $100 – $125
Homewood Suites is an all-suite hotel located less than 5 miles from Redondo Beach Pier and LAX. 
Parking is available at the property and you also enjoy oceanfront dining and tons of entertainment options. The hotel has 184 suits with every facility you can think of!
They have a kitchen that is fully equipped – utensils, coffeemaker, microwave, stovetop, dishwasher, refrigerator, and others). You can cook your food!
Breakfasts are served with light snacks and drinks. The fitness center and sports court are there – in a word the hotel makes you feel very cozy!
2. Sonesta Select Los Angeles Torrance South Bay in Torrance
Address: 1925 West 190th St., Torrance, CA 90504
Phone: +1-888-897-9207
Dog policy:
Your pet is welcome if he is not more than 50 lbs (large)
You have to pay a fee of $125 per pet. 
Sonesta Select Los Angeles Torrance is my favorite dog-friendly hotel in Redondo Beach to experience deluxe amenities and beautiful accommodations.
It is 15 minutes' drive to Manhattan Beach and Redondo Beach Pier offering a sundeck face and outdoor pool. 
I feel there is no better way to start your day than with a free hot coffee. Not only that, you will wake up to the tantalizing smell of delicious hot and cold breakfast. 
The rooms are comfortable and cost-efficient with modern amenities and the best service available. They have free WiFi and a proper fitness room.  
Conclusion
I told you Redondo Beach is not only about the pier and beach, you can do so many things here with your barking friend. 
I have given all the information on Redondo Beach dog-friendly places and now it's your time to experience it lively! 
Read Next:
FAQ – Dog-Friendly Redondo Beach
1. Can dogs be on Redondo Beach?
A: No, dogs cannot be on Redondo Beach and the Pier. They are allowed in Redondo Beach Dog Park
2. Are dogs allowed at Hermosa Beach? 
A: No dogs or pets are allowed on Hermosa Beach. Dogs on leashes are allowed on the Strand.