9 Best Dog Beaches in Malibu, CA
A city lying west of Los Angeles, Malibu, is famously known for its beautiful beaches. The impressive beach houses and Mediterranean climate is a popular tourist spot for all those who prefer the sand and the cool waters. Our dog friends are also quite enamored with beaches and traveling with a dog is quite beneficial.
Unlike most places, there are many dog beaches in Malibu that offer your little pup to waggle their paws in the sea. Although there are certain spots that strictly prohibit pet activities, there are exclusive pet-friendly beaches in Malibu, where you and your little one can soak Vitamin-D in peace!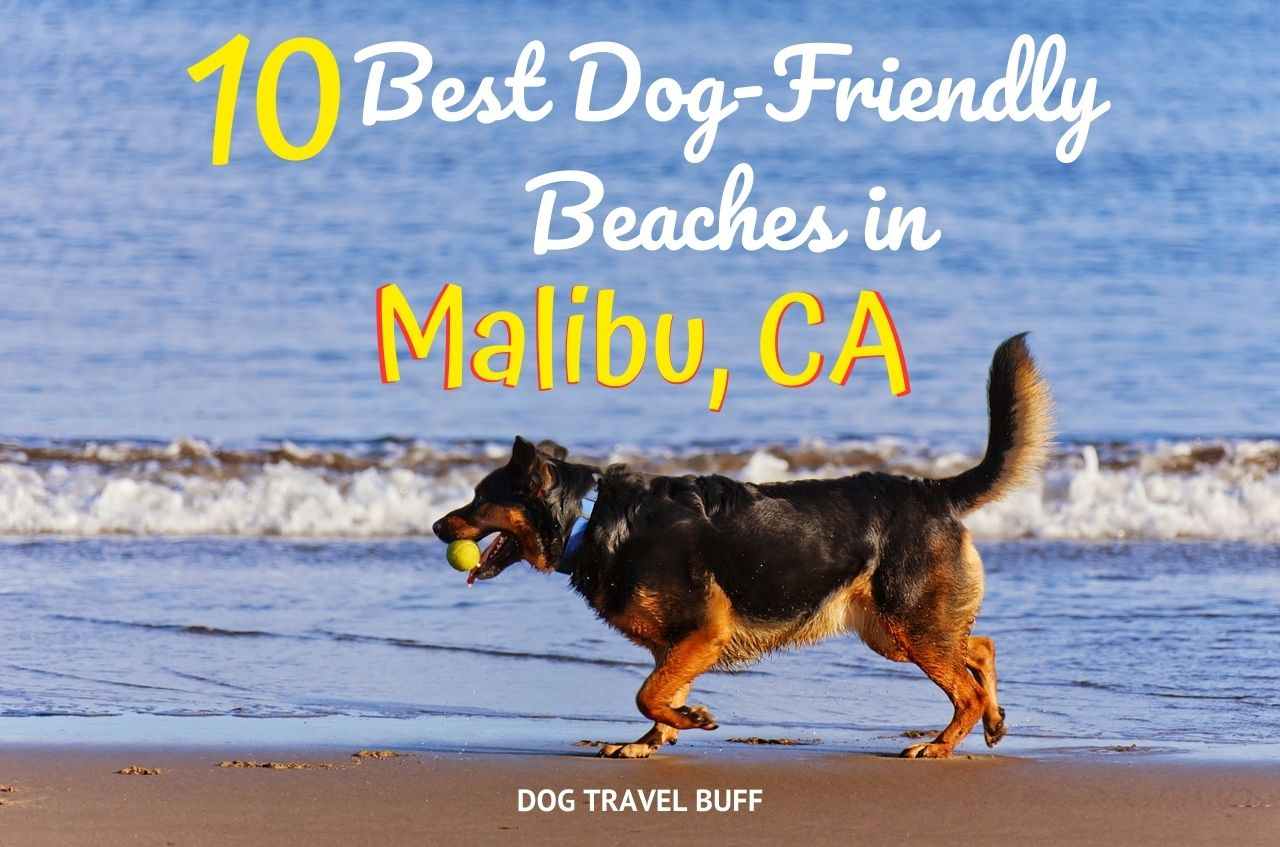 This post may contain affiliate links. If you buy something through one of those links, you won't pay any extra penny, but I'll get a small commission that encourages me to deliver more helpful content for you.
If you are looking for a dog-friendly day trip in southern California, visit any of these Malibu beaches. It is an accurate list of what beaches in Malibu allow dogs, here's the list.
Best Dog-Friendly Beaches in Malibu
Staircase Beach
This beach is located near the north end of Leo Carrilo State Beach in  Western Malibu. Staircase Beach is a great spot for your dogs to enjoy the beach as it promotes itself as a dog-friendly spot in Malibu. Even though it is scarcely populated, your dogs have to be on a leash.
Little Dume Beach
This popular Malibu dog beach falls east towards Point Dume, Malibu, and is quite famous amongst the surfers. Even though it is a dog-friendly beach, your dog must strictly be on a leash at all times. Needless to say, they must be kept away from the high tides at all times.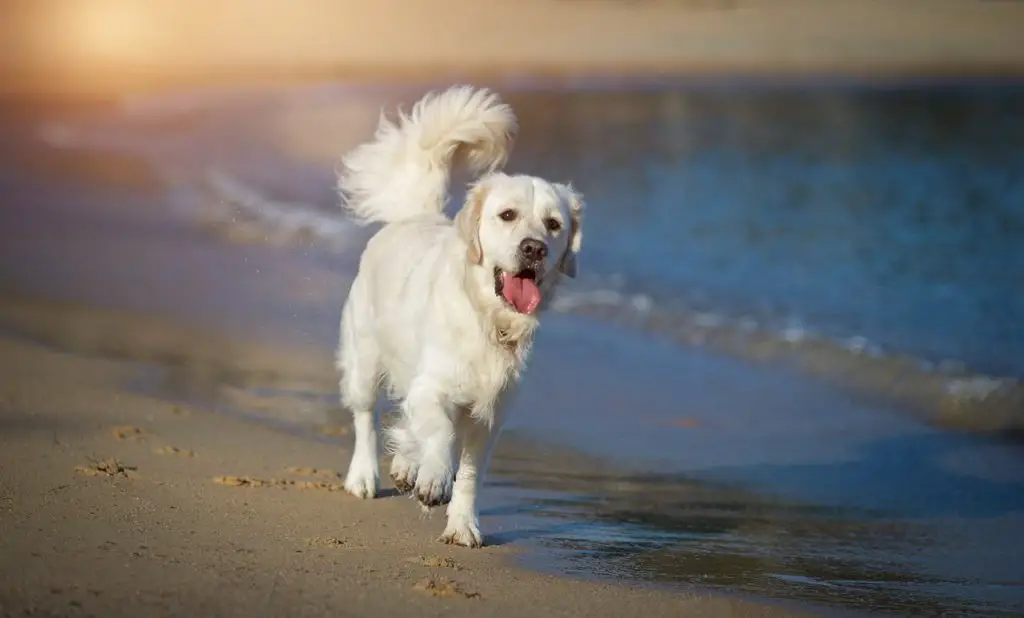 Sycamore Coast Beach
Located at 9000 Pacific Coast Highway at Point Mugu, Sycamore Coast beach is one of the best dog beaches near Malibu. Not only can one enjoy their beach with their dog friends, but also can avail various amenities in the beach like the restrooms, barbecues, etc. However, one has to keep their dogs on a leash while enjoying the day out.
Leo Carillo State Beach
It lies 28 miles north of Santa Monica and is a perfect getaway for your dog to get that much-needed vacation. There are some rules one needs to adhere to keep the dog on a 6-foot leash, need to be kept away from the east of lifeguard tower 3, and on no condition they must be allowed near the tides.
Keeping these few requirements, it is a sunny day out for you and your dog buddy to enjoy a beautiful vacation at this dog beach in Malibu.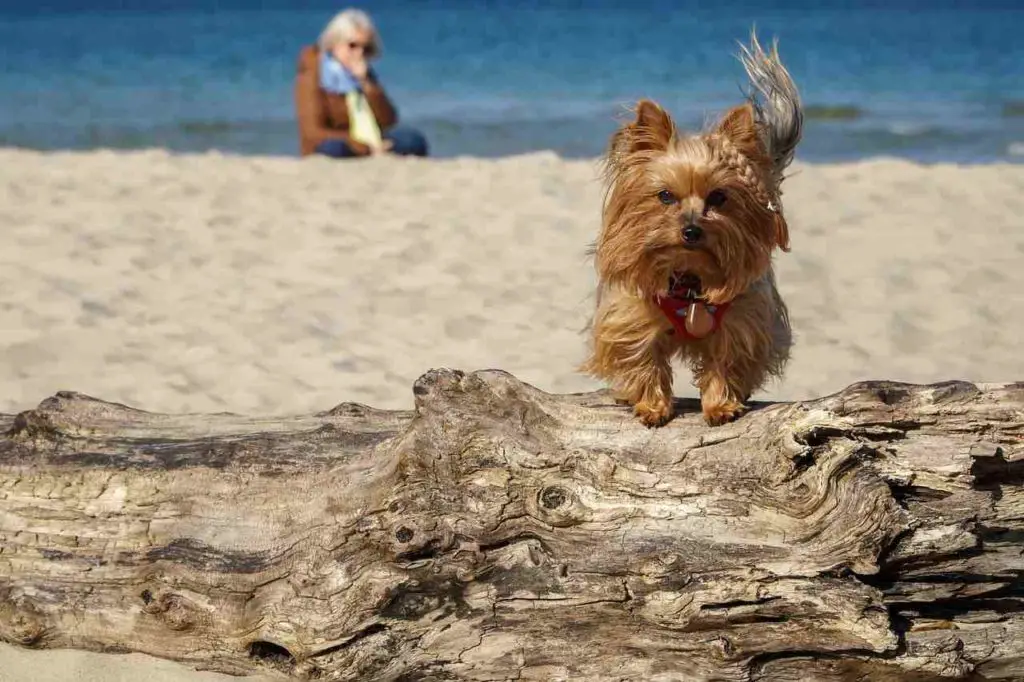 Read Next: How to Take International Flight with Your Dog
Mugu Beach
Mugu beach is located at 799 Pacific Coast Hwy and is much quieter than all the other dog-friendly beaches in Malibu. The ocean shoreline nestles into the  Santa Monica mountains creating an atmosphere of great serenity. You can enjoy the quiet but magnificent sunset while your dog runs in the sand.
However, it has to be kept in mind that it is one of the on-leash dog beaches in Malibu. The entire place is an area of adventure with small hills and sand dunes. You can also take your dog hiking or on a small run. It will prove to be one of the most dog-friendly places in Malibu.
Corral Canyon Trail
It lies at 25653 Pacific Coast Hwy and is famously known for its beautiful untouched natural beauty. The view is picturesque with the steep mountains nearby. It falls amongst the on leash dog beaches of Malibu. At the end of the hike, you can enjoy the waves of the ocean with your furry friend.  
Bikes are not allowed on the trail, however, you can easily bring toys for your dog to play with. It is a perfect spot for you and your dog to have a small picnic after the hike. If you are looking for pet-friendly beaches in Malibu, this should definitely be on the list.
Topanga Beach
It is one of the closest beaches to Los Angeles. Previously it used to be a  state beach but now falls on the list of the best dog-friendly beaches in Los Angeles, as it is operated by the LA County. Even though the beach does not allow dogs on the beach but you can rent places near it to enjoy the beautiful ocean with your dog.
Related Post: 13 Best Dog-Friendly Hikes in Los Angeles, CA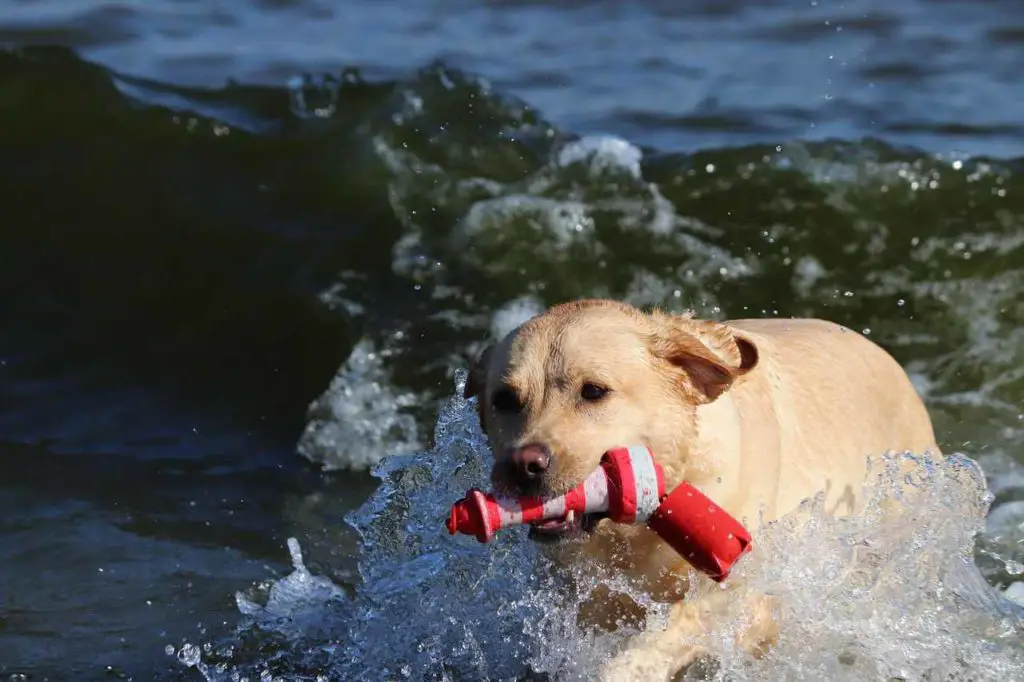 Read Next: Hikes in San Diego with Your Dog
Rosie's Dog Beach
Located between Granada Avenue and Roycroft Avenue is undoubtedly one of the best dog beaches near Malibu California. It is not located exactly in Malibu, but about 53 miles or 2 hours drive away from Malibu. Your dogs can run around freely in the sand and also enjoy the occasional small waves hitting their paws. The Dog Zone is in effect every day from 6 am to 8 pm.
It not only provides space but also restrooms, bags, and pooper scoops for emergencies. Your dog can enjoy the day out at the beach without any worry.
Huntington Dog Beach
Although this beach is located in Orange County, but if you are planning to take your dog for a road trip, visit Huntington Dog Beach which is about 63 miles south of Malibu. It is very popular among locals as one of the best dog-friendly beaches in Orange County. It is preferable to keep the dog on a 6-foot leash. It offers a variety of parking lots and also a Bike Trail for your dog to get that much-needed exercise.
It has to be made very clear to the owners of these pets that Bolsa Chica State Beach which lies very close to this place does not allow dogs. Huntington Beach also provides dog-friendly amenities like the Grass Park, Restrooms, Picnic spots, etc.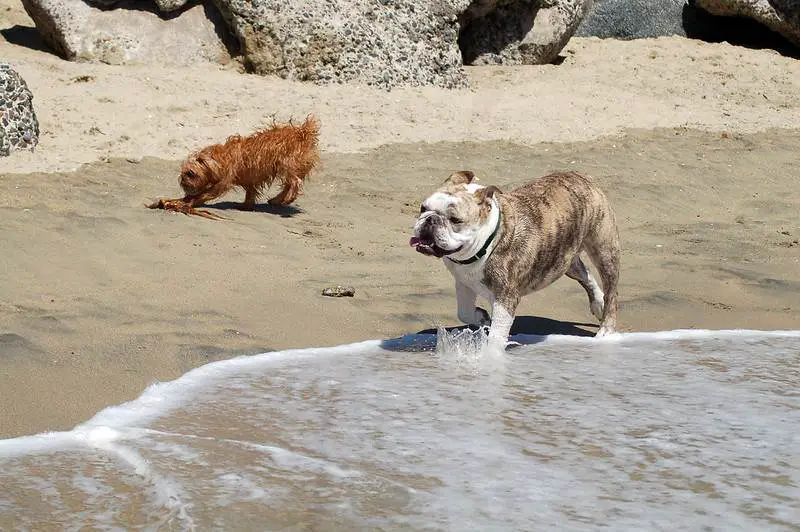 Recommended Read: 14 Best Dog-Friendly Beaches in Northern California
On Leash and Off Leash Dog Parks in Malibu, California
There are many dog parks in Malibu that also offer various off-leash dog-friendly activities where you and your little dog friend can enjoy the day. Trancas  Canyon Dog Park, Camarillo Grove Dog park, Herb Katz Dog Park at Joslyn Park,  are all places where your furry friends can run about in peace and have their workout.
However, it has to strictly has to be looked at by their owners that they do not litter. All these parks need to be kept clean.
On the other hand, Malibu dog parks are also open to you and your dog only if they are kept on a leash. Mission Oaks Park, Conejo Creek Dog park, Estella park  Palisades park are Malibu dog parks that welcome your pets however they must be kept on a leash at all times. Here are our 10 tips to teach your dog to walk on a leash.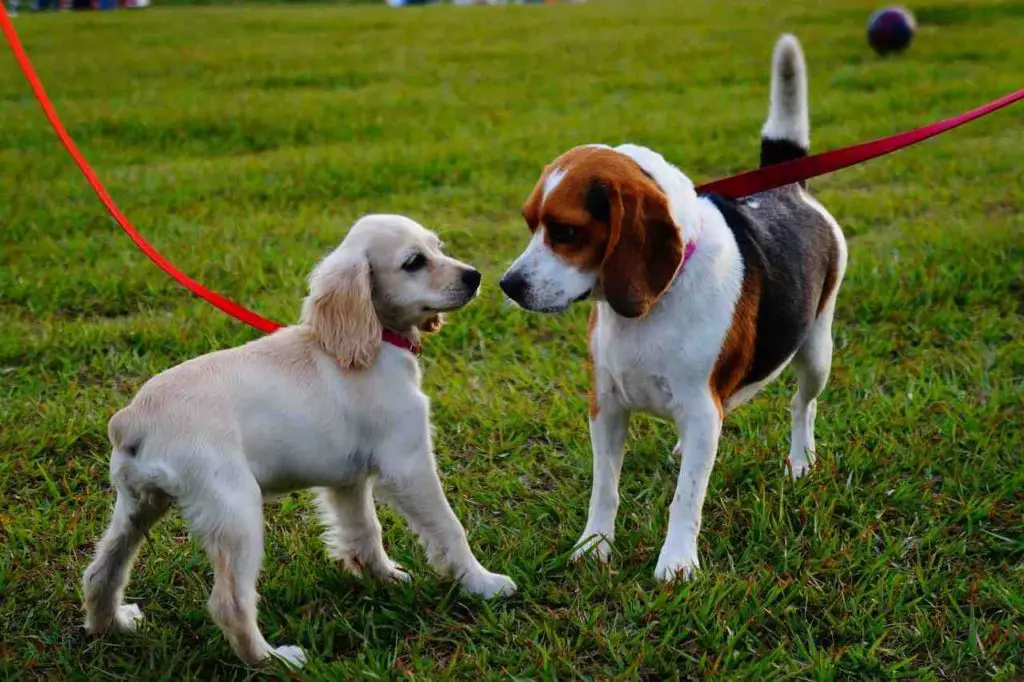 Read Next: What Are The Best Dog-Friendly Parks in Las Vegas
Dog-Friendly Activities in Malibu, CA
There are various dog-friendly places in Malibu that provide a varied range of activities for you and your dog. 
Solstice canyon falling near the intersection of Corral Canyon Rd and Solstice  Road offers a great hiking experience to your dog and the nearby views are very mesmerizing. You can have a cozy picnic by the shades or also enjoy a little workout with your pet. However, the dog must be kept on a leash at all times.
Zuma canyon loop trails is an incredible place located at 5710 Bonsall Dr,  with a variety of trees offering your on-leash dog and yourself a chance at great hiking. One can hike across the trail but must be very careful not to litter the space.
Grotto Trail located near the Yerba Buena Road is a major go-to point for all dogs and their owners. It promises a beautiful hike filled with fun and running exercises. However small dogs must be kept carefully because there are big boulders to climb towards the end.
Topanga lookout trail located at 23300 Saddle Peak Rd, is a mesmerizing place for you and your dog buddy overlooking the Santa Monica and Santa Susan mountains. You can get plenty of hiking fun with your dog on the 2-mile trail. It is strictly advisable to keep the dogs on leash.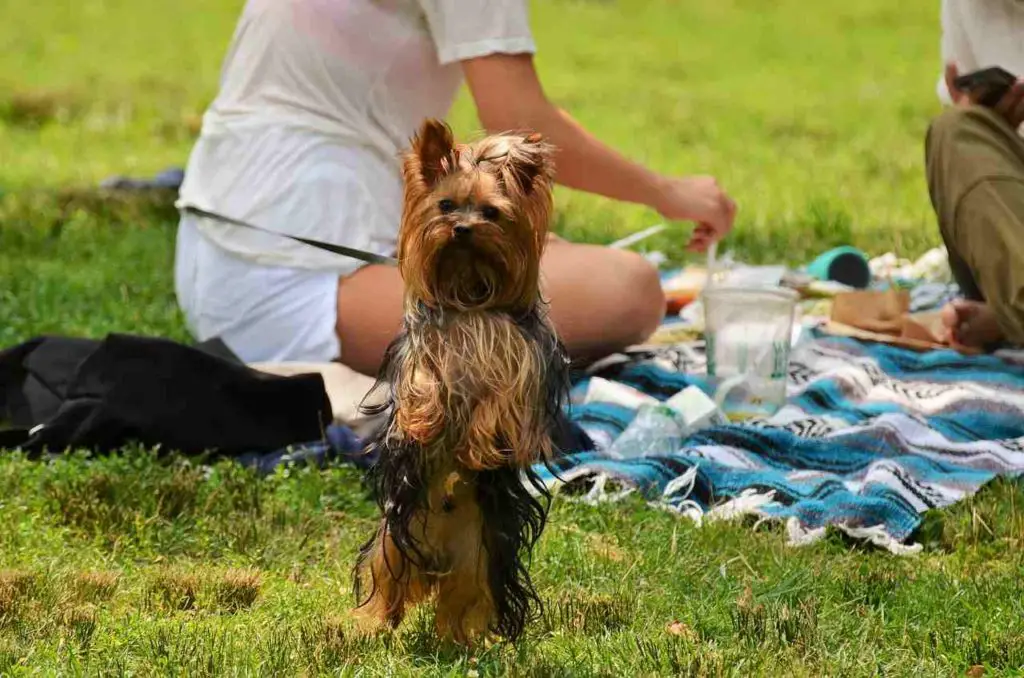 Dog-Friendly Hotels in Malibu
The M Malibu falls 150 meters from the beach and has free WiFi and parking available for all its guests. It is mostly quiet at night-time providing a comfortable stay for you and your dog. A fully equipped kitchen is kept open for the guests at all times.
PCH 7 Calla lily lies 3 km from Malibu Lagoon State Beach and provides a fully running kitchen with modern appliances. Parking is available but charges might be different according to availability.
Villa Brody is very close to Westward Beach and is famous for its private pool and free private parking. The serene waters of Malibu can be enjoyed from the beautiful terrace of this hotel.
Dog-Friendly Restaurants in Malibu
Not only does this city have dog-friendly hotels but also there are a variety of restaurants that welcome your furry friend.
Ollo is located at 23750 Pacific Coast Hwy and offers comfortable modern dining set with an exclusive patio just for your dog to run about. It has an excellent wine menu and is perfect for a relaxing day out. The staff is very dog friendly and polite and mostly this place is known for its juicy burgers.
Spruzzo Restaurant and Bar is known for its dog-friendly atmosphere. You can relax with your dogs on the patio and eat their delicious food. Famously known for their calamari, they also provide dog food at times. The beautiful ocean view is a cherry on top.
Several other dog-friendly restaurants in Malibu offer various dog-friendly activities like dog sitters, dog food in their menus, etc.
Malibu has various dog-friendly activities to offer all its guests. The vacation which you most ardently wanted to take but leaving your dog behind was stopping you, Malibu instead offers many great opportunities for your dog to have fun too. Take that vacation with your pet and enjoy the sun of Malibu!
Read Next: