19 Best Dog-Friendly Beaches in Maine
This Season Give Your Pet The Best Beach Outing Holiday!
Dogs are known as the best friends of humankind. Since the days of old, this little animal kind has guided us in our journeys, soothed us with their company in the days of distress, played with us whenever we felt the mood, and so on. They can go on till their last breath to keep their loyalty. Despite all these efforts, they were hardly accepted as a member of the human family in the past.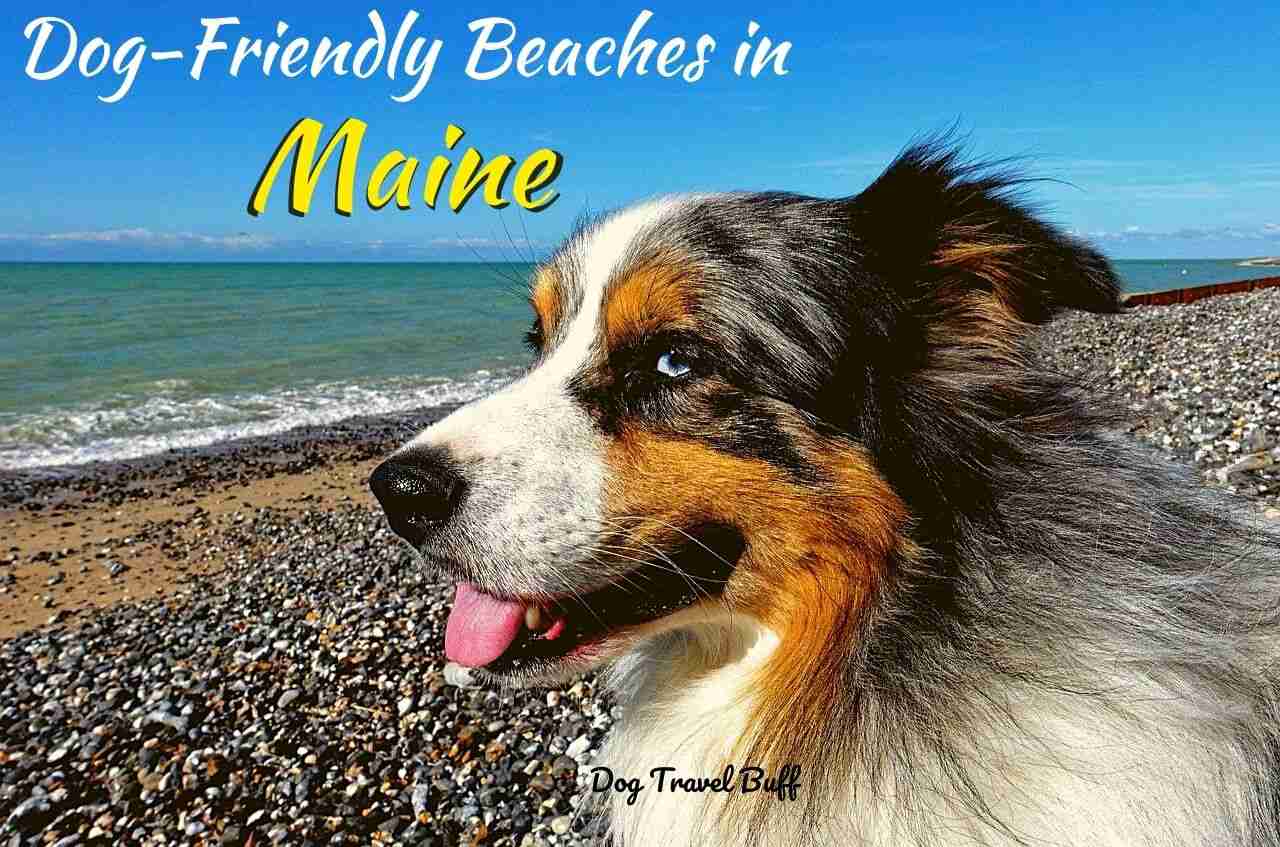 This post may contain affiliate links. If you buy something through one of those links, you won't pay any extra penny, but I'll get a small commission that encourages me to deliver more helpful content for you.
But the trend has changed drastically for good in this 21st century. People are now considering dogs as one of their own keeping them as pets and not only that, many people even try their best to give their pets a fun-filled outing too, just like they would want. Here in this article, we are going to share the best dog-friendly beaches in Maine.
Maine is a small state of the United States perfectly balanced with tranquil picturesque beauty. This distant state is filled with the rural countryside and is blessed with the Atlantic ocean. Maine is also popularly known for the city, Portland. Having the most beautiful beaches, Maine has now become one of the most go-after places for tourists; not only that, people who love their pets can also give it a try as there are several dog-friendly beaches in Maine.
Here is a list of all the Maine beaches that allow dogs.
Let's have a look at some beautiful beaches for the dogs.
1. Fort Foster Beach
This is among one of the best dog-friendly beaches in Maine. Situated in Kittery Point, Fort Foster Park is an ideal place for dog outings as unlike others, you can roam here all day long, from the morning to the sunset. There is a chance that your dog may befriend a seal too as you can see seals are having fun here (a seal beach too!).
The only thing you should remember is that it does not fit well in the beach category of off-leash dog beaches in Maine. So, if you can keep the chain steady, then Fort Foster Park is definitely for you.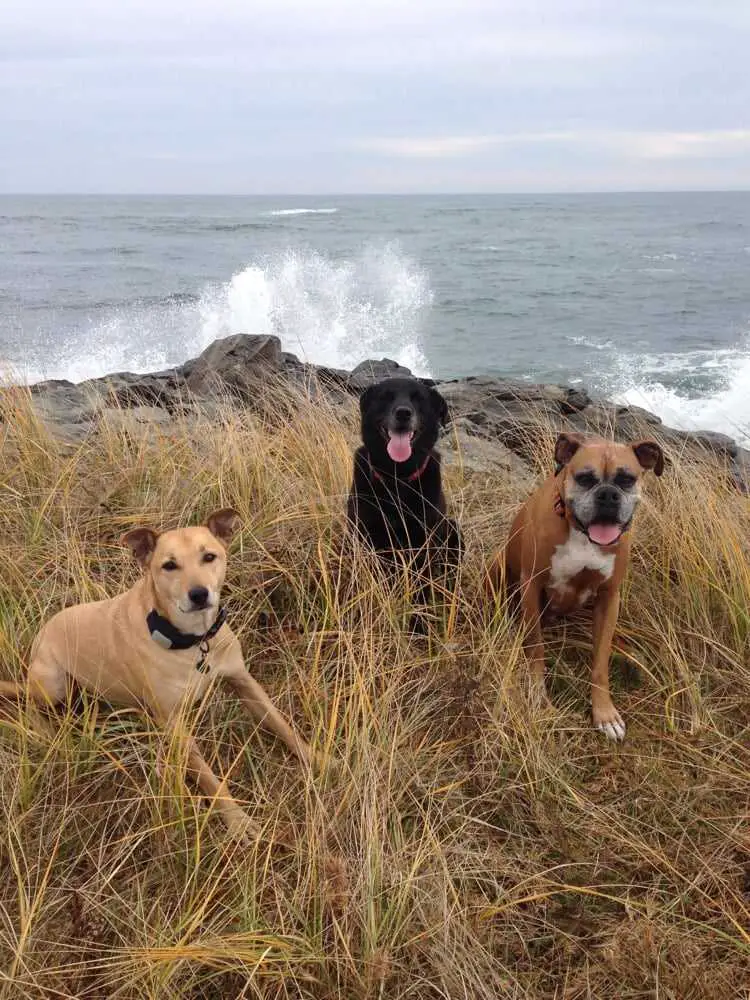 2. Wells Beach
Well, Wells Beach is rightly named after Wells and is another dog-friendly beach near Maine where your pet can have a great time. If you are in Wells then it is a must-visit. The authority has a rule which you have to follow. The beach time for pets is from 6 in the evening to 8 in the morning and your dogs must be leashed.
3. Goose Rocks
Is Maine dog friendly? Can you walk with your dog off leash? Well, yes, Kennebunkport has got the perfect beach for your pup. Kennebunkport's Goose Rocks have a long beach where your pet can run along while enjoying the sands and water.
You just have to be there around 6 am to 7.30 am in between 15th  June to 30th September and have to keep them within your eyesight as well as under voice control, if you want your pet to have a leash-free vacation. Besides, you can also give your pet a regular tour on the beach before 8.30 in the morning and after 6 pm every day.
4. Kennebunk Beach
If anyone asks what beaches are dog-friendly in Maine then Kennebunk Beach will top the list. Located right in Kennebunk, this beach is like heaven to the dogs between Labour Day to 15th June as in those days your pet can do all types of activities, like running, surfing, rolling, etc throughout the entire day long. These days aside, dogs are allowed only till 9 in the morning and again after 5 pm.
5. Short Sands Beach
As the name suggests, 'Short Sands beach' implies a smaller pocket-like beach which is a classic place for dog-friendly beach camping in Maine. Located in York and surrounded by rocky cliffs and a beautiful country village, this beach is open for pets after 6 in the afternoon. You will have to keep your dog leash guarded here.
6. Long Sands Beach
Just like Short Sands beach, the Long Sands is also another beach where you must keep the leash of your pet on all the time (pets are allowed after 6 pm). In York, this beach is located in the middle portion of the York harbor and York beach. The white sand of this place gives the best walking experience to you and your pet.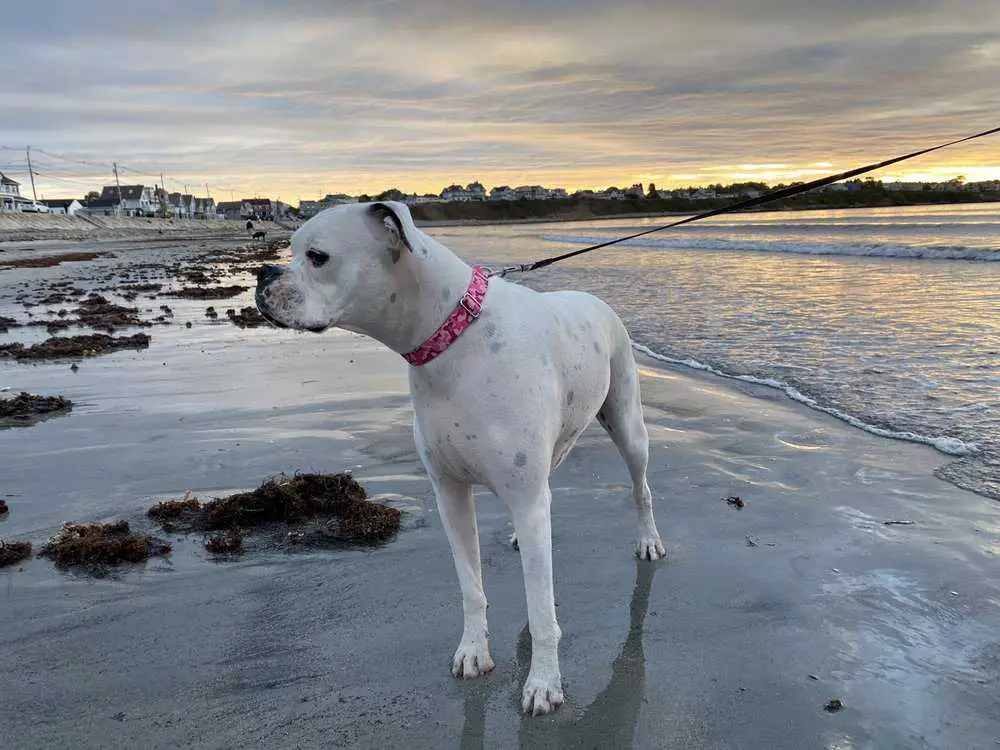 7. Kinney Shores
It is a must-go place for pet lovers who wish to gift a never-to-have experience to their four-legged friends. Situated in Saco this beach allows dogs at any time of the day during the Summer seasons. Here one can swim, surf, run or walk with your dog as much as you want.
Apart from Kinney Shores, there is also Ogunquit, Saco Beach. Ogunquit is best to avoid from 1st April to 1st October as there is a ban on pets during this period and also unlike the former, here dogs are needed to keep leashed and under control from 1st April to 30th September.
Read Also: 9 Best Pet-Friendly Beaches in Malibu, CA
8. Gooch's Beach
Situated in Kennebunk, Gooch's Beach is one of the cleanest pet-friendly beaches in Maine. You can have a peaceful walk or a run full of energy with your pet here. If your pet can follow your voice and stay under your control then they can be leash-free too (from 15th June to Labour Day till 9 am and after 5 pm).
9. Seapoint Beach
A low tide beach is always perfect for your dog to run along. Seapoint Beach in Kittery Point is such one, where your pet can start playing with your doggo right after 5 pm, unlike many others where you have to wait until it is 7 pm. Here you can stay with your pet even till 10 in the morning!
10. Williard Beach
Williard beach is among the best dog-friendly beaches in Portland, Maine. Full of amazing pebbles and sand, this wonderful beach is right in South Portland and allows dogs during the summer season. One can give their pet a short run or can walk with them while enjoying the sea view. The permitted time slot for pet visiting is till 9 in the morning and after 7 pm.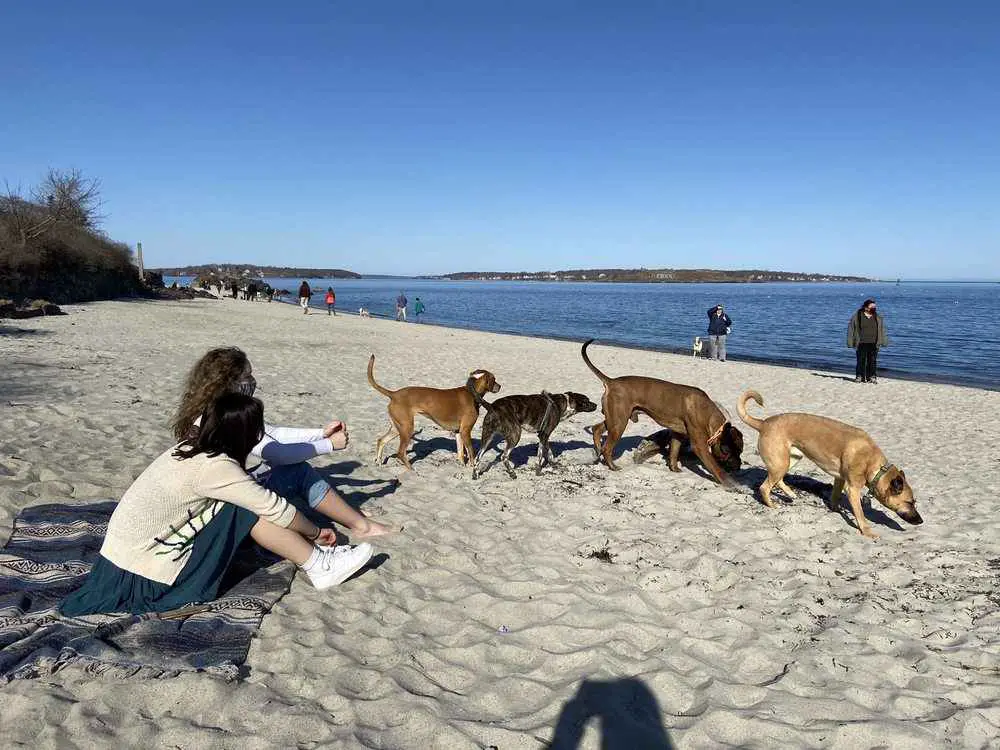 Read: 5 Best Pet-Friendly Beaches In Maryland
11. Drakes's Island
This falls under the category of dog beaches in Maine just fine. This pet-friendly beach is located in Wells and welcomes dogs but with a rule. One must keep their dogs leashed and take care of all the mess or poops that their pet makes, and also one can bring their dogs from 15th June to 16th September only from 6 pm to 8 am.
12. East End Beach
This Portland city park beach offers the best dog-friendly places in Maine as you can free your pet here from those shackles (i.e. off-leash) and let them have fun on their own along with the beach areas. Situated right in Portland, East End Beach is the right place to go if your pet is fond of rolling or running on the beach.

This beach allows pets from 5 pm to 9 am During summer (Memorial Day to Labour Day ) and from 5 am to 10 pm during winter (Labour Day to Memorial Day), follow these rules properly and enjoy.
13. Laite Beach Park
The Laite Memorial Beach in Camden is among the best dog beaches in Maine. Just keeping a leash in your hand and keeping your pets under voice control is a must here so that your pet can enjoy an off-leash day. The beach is open for pets from 6 to 8 in the morning and again from 6 pm to 10 pm from 1st May to 30th September.
14. Old Orchard Beach
Situated in the Southern coast part of Maine, Old Orchard Beach allows dogs off-leash till 10 in the morning time and after 5 pm. So here you can have plenty of your pet time while your pet enjoys the leash-free running or walking along the 7-mile long beach.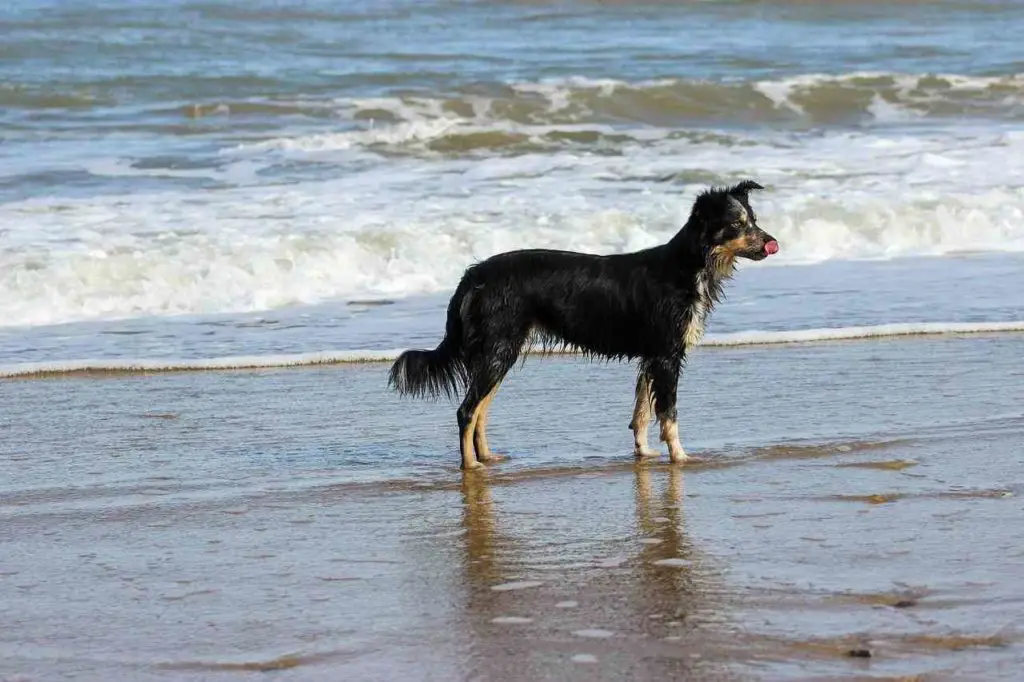 15. Bay View Beach
Bay View Beach is positioned in Saco. Under the owner's control, the dogs here can enjoy the beach all day long but they have to be kept leashed during some particular days (from 1st April to 30th September) because of the nests of piping plovers. 
16. Mother's Beach
Situated in Kennebunk, this beach is a lovely place for pets. Dogs have to be leashed here all the time. Your pet can enjoy the seaside fun all through the time in the off-season period and from 6 pm to 9 am during the summer season.
17. Camp Ellis Beach
Located right beside the Saco river, Camp Ellis Beach is a perfect place for a short duration of vacation with your lovely dog. Keep your dog leashed and enjoy all the low paced activities on the beach.
18. Higgins Beach
One needs to follow certain guidelines about the pets while visiting Higgins Beach in Scarborough as there are different rules applicable during different seasoning times. Pet dogs are allowed here both on and off-leash depending on the different times. You need to keep in mind the restricted areas while roaming along the beach.
19. Little Tunk Pond
Situated in Sullivan, the Little Tunk Pond is also an attractive place that offers a pet-friendly sand beach along its pond. You can bring your pet over here as long as they are on a leash.
Dog-friendly Hotels in Marine:
Spillover Motel and Inn:
This hotel is located in Marine with eco-friendly rooms, air conditioning systems and a big terrace. Your pet dog can go for a run on the vast terrace. Book your room now.
Quality Inn & Suites:
It is also built in Marine. For your dog, this hotel is just perfect. As it contains large airy rooms where your dog can play as per its own will. Click here to book your stay.
Read Next:
FAQ – Dog-Friendly Beaches in Maine
1. Is Wells Beach in Maine dog-friendly?
A: Yes, it is, although you have to abide by the rules there.
2. Are dogs allowed on the beach in Portland Maine?
A: Yes, one can bring their dogs along with them, just make sure that you follow the rules right.
3. What can I do with my dog in Maine?
A: A whole lot of activities can be done with your pet in Maine. The beaches are the main attraction that your dog would love to go to. You can give your pet experiences like running or walking on the white soft sands, surfing through the tides, playing with the pebbles, and so on.
4. Is Maine a pet-friendly state?
A: The answer is yes without any doubt. The people here love to have a pet and welcome anyone who would love to give their pets a visit to this place.