6 Best Dog-Friendly Beaches On Cape Cod, MA
What beaches are dog friendly in Cape Cod? Cape Cod is a 65 miles narrow piece of land that stretches into the Atlantic Ocean in New England, United States. Beach day in Cape Cod with your dog is full of running, adventure and fun. 
The dog-friendly beaches on Cape Cod allow dipping their paws, running in the powdery sand and soaking in the true Atlantic beach experience. Strolling along the beach and witnessing the sunset and stars are all cherishing moments.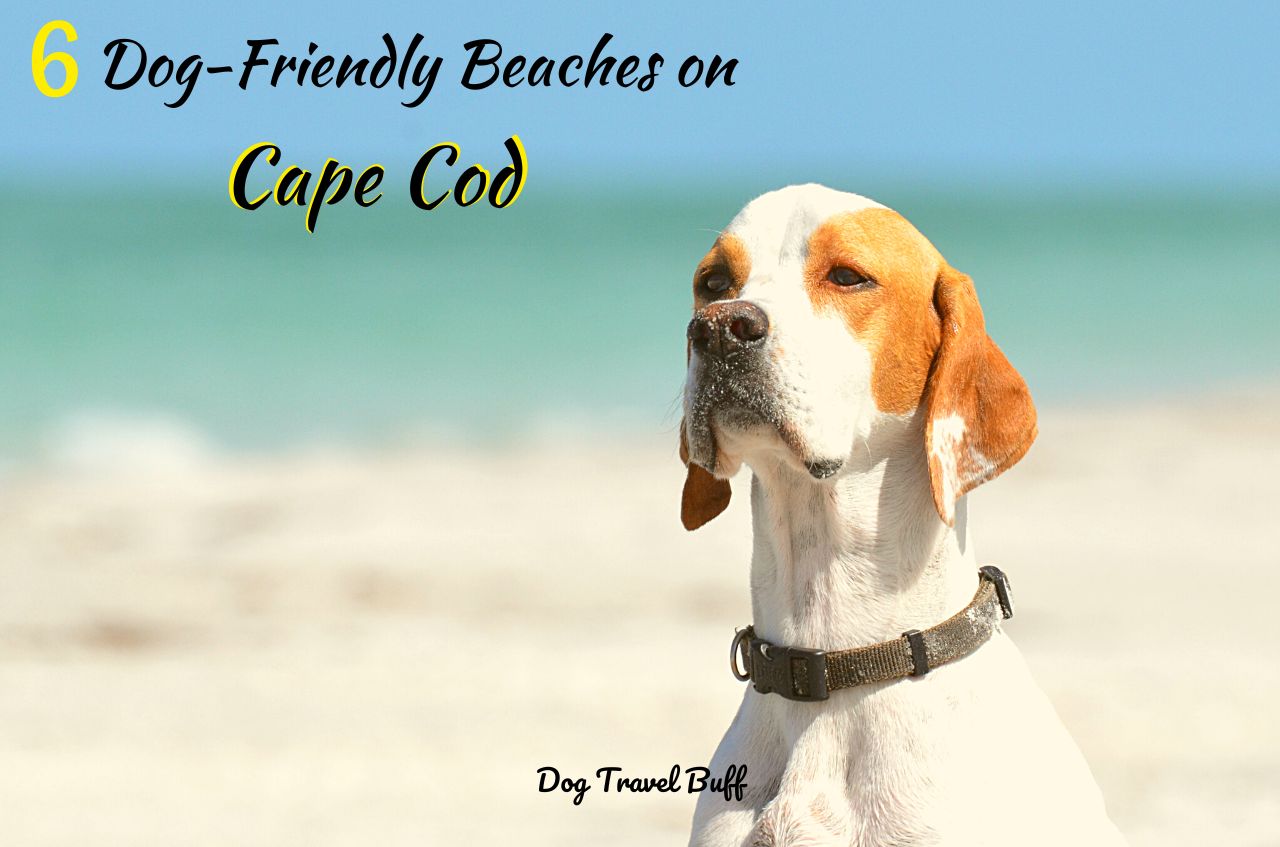 This post may contain affiliate links. If you buy something through one of those links, you won't pay any extra penny, but I'll get a small commission that encourages me to deliver more helpful content for you.  
So, let's find the destinations that suit you and your pet. Welcome to the best dog beaches in Cape Cod, read further to know more.
1. Sandy Neck Beach Park
Sandy Neck Beach sits in the town of West Barnstable on the Sandy Neck peninsula, projecting into the Atlantic Ocean. This six miles beach offers huge shelter to Barnstable Harbor and Great Salt Marsh ensuring home to turtles, and other wildlife.
The greatest attraction of Sandy Neck Beach is its smooth sand, rolling sand dunes and peaceful walking trails.
This Cape Cod beach that allows dogs is a haven for your tail-wagging friend as there are plenty of exciting activities to perform. The cool breeze of Atlantic water and unique ecology allows him to run on the trail as well as the off-road beach.
However, make sure he is near the waterside and does not cross the designated trails. 
Tips:
Dogs are welcomed between 1st March to 15th September
Dogs must be 15-foot on-leash
Rocks are everywhere so no barefoot walks
Dogs are not welcomed in the primitive camp area
Sandy Neck Beach is exposed to high tide posing a huge threat to swimmers
Lifeguards are only at the public beach and dogs are not welcomed here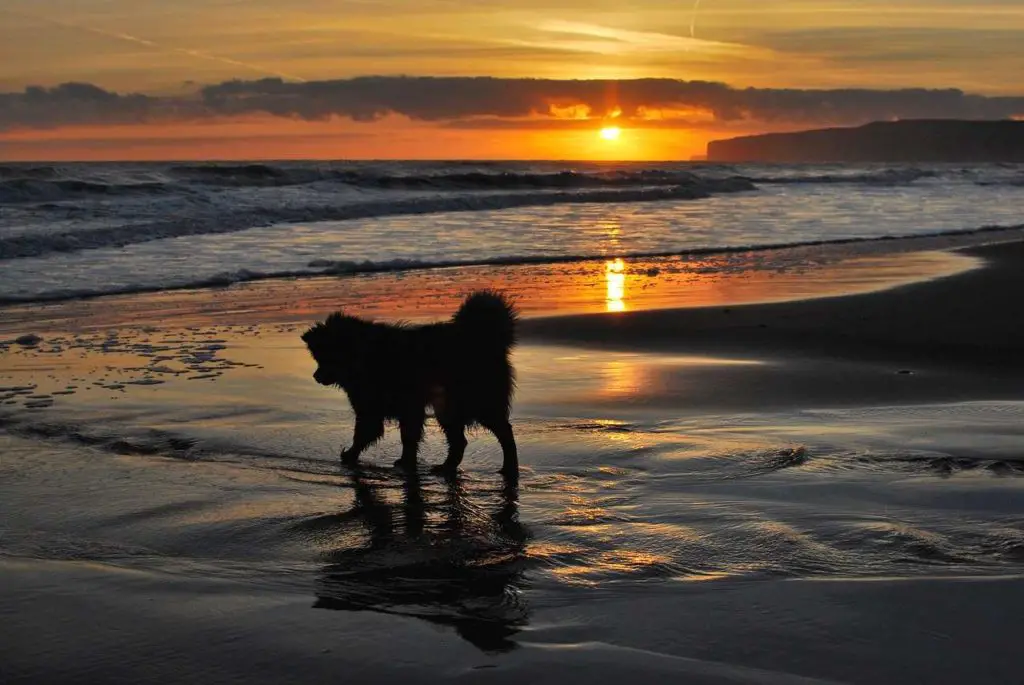 2. The Knob
The Knob in Falmouth is one of the breath-taking destinations and the most dog-friendly beaches on Cape Cod. The Knob is so special, offering the iconic view of Buzzards Bay, Quissett Harbor, rocky beaches, sandy pines, and spectacular sunsets.
Additionally, The Knob has a well-marked 12-acre wooded area leading out to an expansive view of the canal entrance in the north, Elizabeth Island in the south and a view of huge boulders.
The Knob is the best for you and your pet for a beach getaway. During sunset, you can walk along the nature trail witnessing the colorful water casting the shades of the sun. The special habitats and unique landscape with huge boulders armoring the shoreline make it so gorgeous.
The crashing waves on the huge rocks acting as a shield from the waves are so eye-soothing and natural. 
Tips:
During the summer season dogs are welcomed at the Knob Beach
Dogs must be on-leash
No lifeguards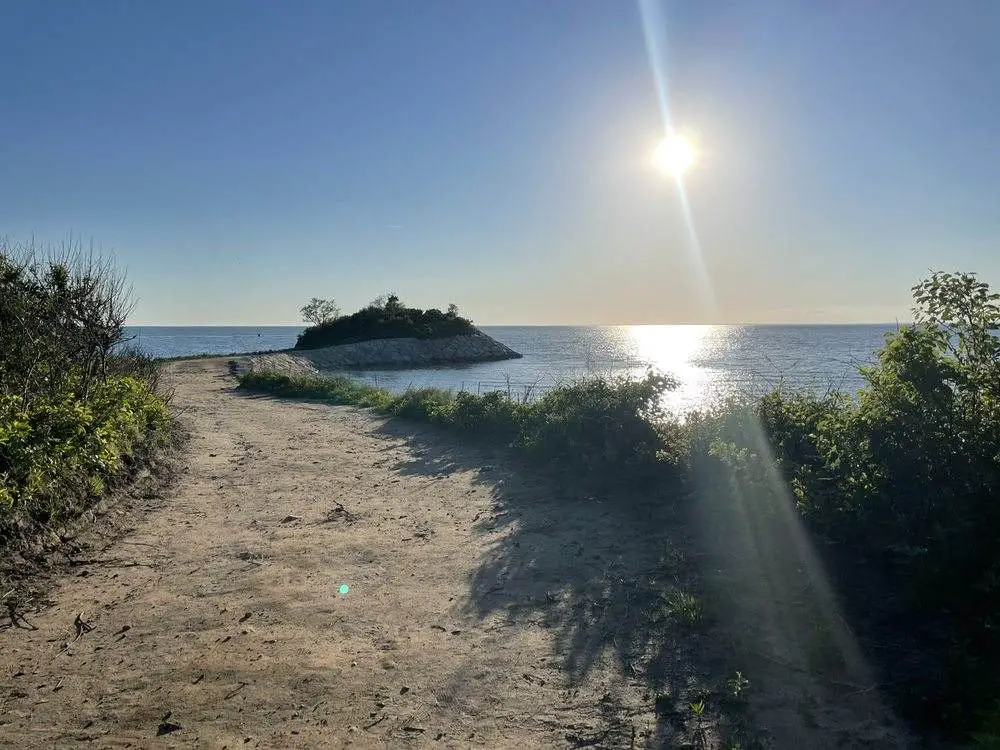 3. Craigville Beach
Uniquely graced and gorgeous Craigville Beach in Centerville is a wonderful pet-friendly beach in Cape Codinfused with sweet coastal air. The sweeping view of the Gulf Stream water and kite surfers riding the thermals makes the place seamlessly beautiful and the best place to enjoy.
Craigville Beach is scenic and you will discover shells and a lot of seaweed approaching the shoreline. It is a lovely sandy beach with no stones making it ideal to walk with your pooch or children.
You can enjoy the spectacular sunsets and also plan to visit Martha's Vineyard in the distance. If you are lucky you might also witness horseshoe crabs and many jellyfish on the beach. 
Tips:
Dogs are welcomed between 15th September to 15th May
Dogs must be on voice control and always on a six-foot leash
$15 to park and Craigville Beach is close to the beach
4. Cape Cod National Seashore
Cape Cod National Seashore sits on the outer portion of the Cape Cod peninsula, inspiring you with natural wonders, the serenity of forested ponds, and beauty. The pristine 40 miles beach consists of wetlands, the coast, and woods making it one of the best places to relax. The lighthouse gives you a glimpse of Cape Cod's past and legacy of the modern age.
Dog-friendly Cape Cod National Seashore welcomes pets on the freshwater pond beach between 15th May -15th October. Dogs are welcomed at Doane Trail and Pilgrim Spring Trail in Eastham and Truro respectively.
At Cape Cod National Seashore pets must always be on a leash no longer than 6 feet. However, it is your duty to check that the dog is not chasing and threatening other wildlife. Here is what you need to know before visiting Cape Cod National Seashore with your dog.
Tips:
From 1st November – 1st April dogs are allowed at the head of the Meadow bicycle trail, Nauset bike trails, and Province Lands
Dogs are not welcomed beyond lifeguard-protected beaches and Cape Cod National Seashore during the summer. You can walk the leashed dog on the stretches of the beach.
Keep the beach clean, dispose of the dog waste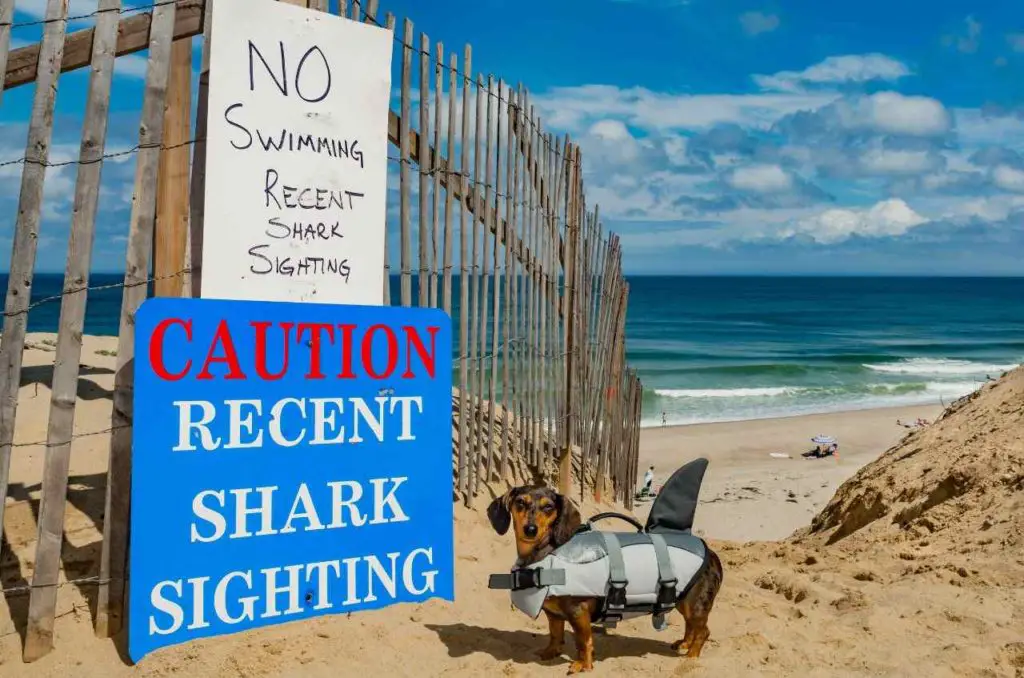 5. Herring Cove Beach
Herring Cove Beach is a secluded and incredibly beautiful dog-friendly beach in Provincetown. At the extreme tip of Cape Cod sits Herring Cove Beach, the most popular and appealing sand beach with dunes and ideal ocean access.
Additionally, the beach is famous among the locals for offering legendary views of the sunset. Dogs must be on a 6-foot leash except in the lifeguard-protected area and seasonal bird nesting area during summer.
Children are welcomed, they can surf or make sandcastles or swim. The waves are gentle which makes it a great destination for families and dogs to run and relax. 
Tips for Herring Cove Beach: 
Whales at the distance, so careful
The parking fee is $25 a day
6. Marconi Beach
Marconi Beach sits south of Wellfleet which is approximately a 2-hour drive from Boston. The beach has fame for steep cliffs behind the beach making it ideal to swim. The majestic sand dunes at Marconi Beach are the true beauty and the tranquil water beside it is so soothing. Additionally, there are many sand bars allowing for long relaxing walks.
Marconi Beach is one of the top dog-friendly beaches in Cape Cod that allows dogs between 15th May – 15Th October. The dog must be on a leash no longer than 6 feet, however, if you do not follow the rules extra charges will be imposed. The beautiful coastline and marshes make Marconi Beach an all-time favorite. 
Tips:
Steep stairs down the cliff can be difficult for older dogs
Dogs are not welcomed on the lifeguard portion of White Crest, Maguire Landing at LeCount Hollow and Newcomb Hollow.
Free beach access throughout the summer after 4.30 pm
Hike along the Atlantic White Cedar Swamp Trail 
Read Also: 10 Tips to Make the Walk More Interesting with Your Dog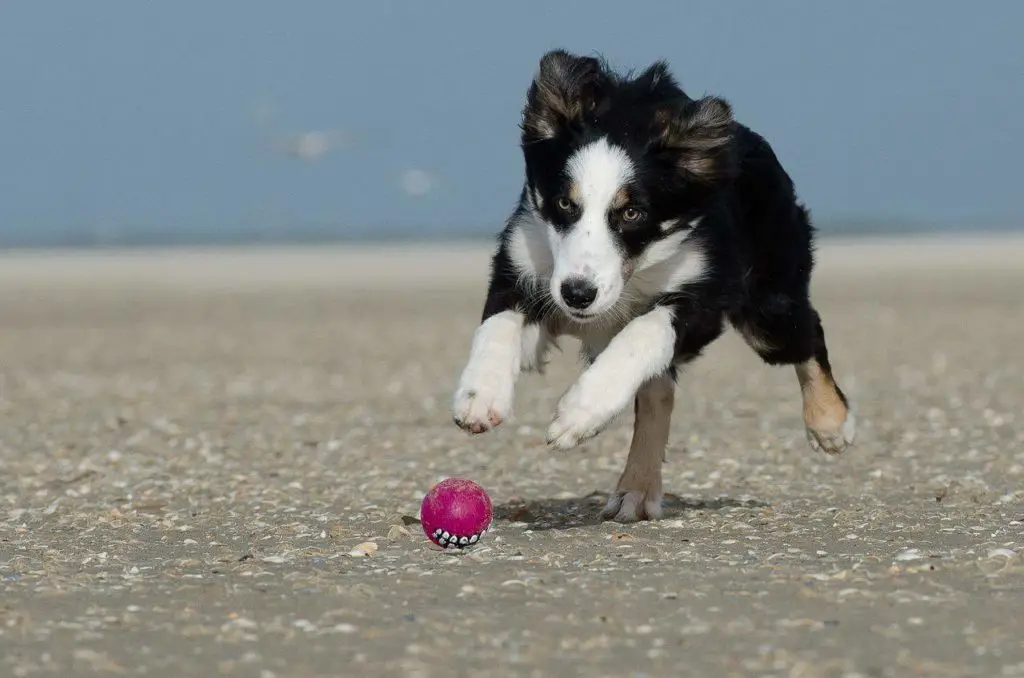 Dog-Friendly Hotels in Cape Cod
It's always exciting to plan a vacation in Cape Cod. However, the pet owner has to be more careful in planning smartly because every hotel is not dog friendly. But here are two pet-friendly hotels in Cape Cod that do not deprive your dog of enjoyment or staying happily. 
In a conveniently located position, Admiralty Inn & Suites sits a 20-minute walk from the Falmouth beaches and busy downtown. The property features 98 rooms and suites with an outdoor-indoor pool and other basic amenities.  
The most highlighting feature of Admiralty Inn and Suites is taking an active initiative to "go green" by installing solar panels and using them for electricity. Maximum 2 pets are allowed in a room, charging $15 per night. 
The Inn at the Oaks is a beautiful, charming, spacious, light-filled accommodation in Eastham near the Cape Cod National Seashore and Cape Cod Rail Trail. The Inn welcomes 13 families at a time, ensuring unfaltering attention and cherishing the vacation experience to the guests. 
The Inn at the Oaks features hiking and biking trails with a beautiful garden and terrace to relax and enjoy. Two dogs are allowed, either two small or one large costing $25 per day. The hotel ensures a "homely" stay on Cape Cod from where you can easily drive to Wellfleet, Orleans, and Chatham. 
Dog-friendly Restaurants in Cape Cod
You have to go to eat after a lot of fun at the beach. You do not have to keep your pooch at home to enjoy beer, pizza, or sushi. Even some pet-friendly restaurants in Cape Cod offer special treats to your pooch, from water bowls to a huge dog food menu.  
Here are my top two suggestions that fit your taste buds as well as welcome pooch with love and hugs.
1. The Seal Pub and Cafe
Fans of pet lovers in Harwich welcome the most contemporary and dog-friendly restaurants, The Seal Pub and Café. Starting from avocado toast, quiche of the day, grilled muffins, coffee cake, apple turnover, to chicken and beef sliders, everything is fine in the regular menu chart.
The food is cooked fresh and the ingredients are perfect for enjoying happy food. You should once taste their Puerto Vallarta drink which is so fantastic.
2. Seasuit Harbor Cafe
For an outdoor dining option near Cape Cod Bay and Northside Marina choose Seasuit Harbor Café, which offers a raw feeling to everything starting from food to nature. You will get casual food with a contemporary flair that ensures freshly served sandwiches, grilled Reuben, Angus Hamburger, chicken tenders and many more. There are no restaurants in Cape Cod more warm and gorgeous than Seasuit Harbor Café which serves breakfast, lunch as well as dinner. 
Wrapping Up
Cape Cod is blessed with endless stretches of white sand and the above dog beach in Cape Cod adds cherry to the cake. With only a few pet rules and restrictions you can enjoy freely relax, and explore the gorgeous pristine coastline and marshes. 
However, these restrictions are not to limit fun with your loveable pooch but for the safety of other visitors and extinct species of flora and fauna. Therefore, whenever you are planning to explore the dog-friendly beaches in Cape Cod, remember to follow the pet rules and find the best spot.
Read Next:
FAQ: Dog-Friendly Beaches in Cape Cod
1. Are dogs allowed on Mayflower beach, Cape Cod?
A: During the open hours in the summer, dogs are not allowed at Mayflower Beach, Cape Cod. Moreover, between Memorial Day and Labor Day dogs are not allowed on the beach. However, people do bring their dogs early in the morning or late in the evening. 
2. Is Sagamore beach Dog-Friendly? 
A: Sagamore beach is dog friendly from 15th September – 15th May but must be leashed all the time.